Meet The Mess
Edwin Diaz (reportedly) plunked Pete Alonso with a pair of pitches in practice, is already in mid-season form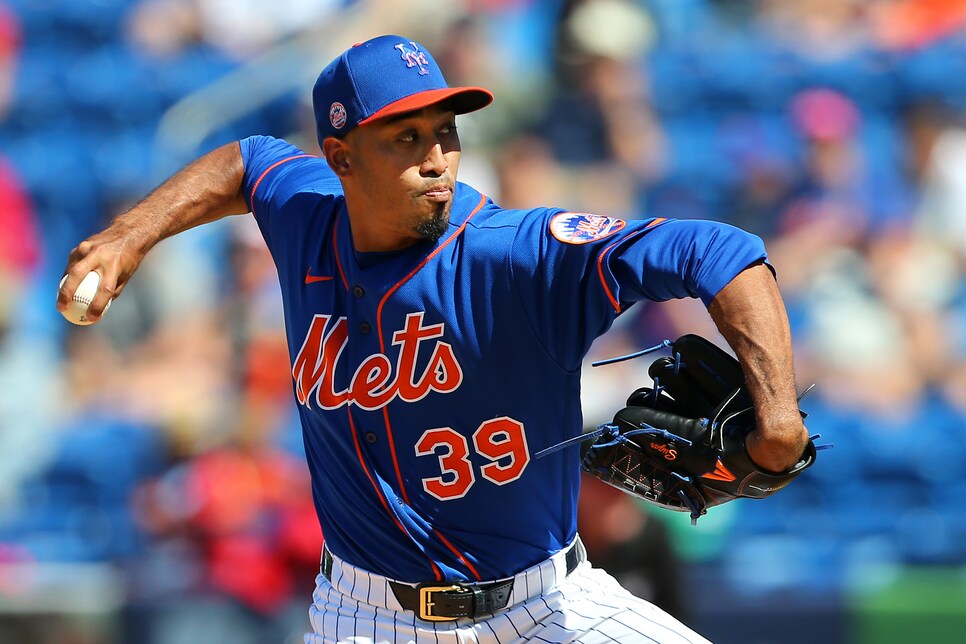 Over the last few years, the mess that is the New York Mets has been the content gift that keeps on giving. Finally, though, the franchise has appeared to turn a corner thanks to new owner Steve Cohen. A number of key offseason signings an acquistions, most notably the trade for star shortstop Francisco Lindor, has Mets fans dreaming big for the first time in a long time.
Some franchises, however, are just plain cursed. As we've seen over the last month-plus, that seems to be the case with the Metsies. Cohen was bullied off Twitter during the Gamestop/STONKS saga, former general manager Jared Porter, former manager Mickey Callaway and a former hitting coach were all accused of sexual harrassment, and the Mets were trolled by free agent pitcher Trevor Bauer, who led fans to believe he was coming to N.Y. only to sign with the L.A. Dodgers.
Fortunately, all of this happened well before the season has begun, and it shouldn't affect what happens on the field in 2021. Despite all the not-so-great stuff mentioned above, Mets fans should still have a positive outlook for 2021, though what happened at practice on Wednesday isn't the greatest of omens.
According to Newsday's Tim Healey, Edwin Diaz, the Mets' erratic closer who has had a penchant for blowing since the Mets acquired him in 2019, had a rough start to batting practice on Wednesday. Actually, it might have been Pete Alonso who had the rough start. This, from Healey's Spring Training report on Wednesday:
On consecutive pitches during live batting practice, Edwin Diaz hit Pete Alonso in the midsection and knocked him down with another very inside pitch.
He settled in from there and allowed solid contact once in five at-bats against Alonso, Jeff McNeil and Jonathan Villar.
OK, not exactly earth-shattering stuff, but not exactly NOT ominous either. You don't want to start spring training by knocking down the team's best home run hitter. Then again, you could argue Diaz is in mid-season form already. Sounds like Alonso is just fine, too, thankfully.