Editor's Letter: Why We're Mixing Music and Golf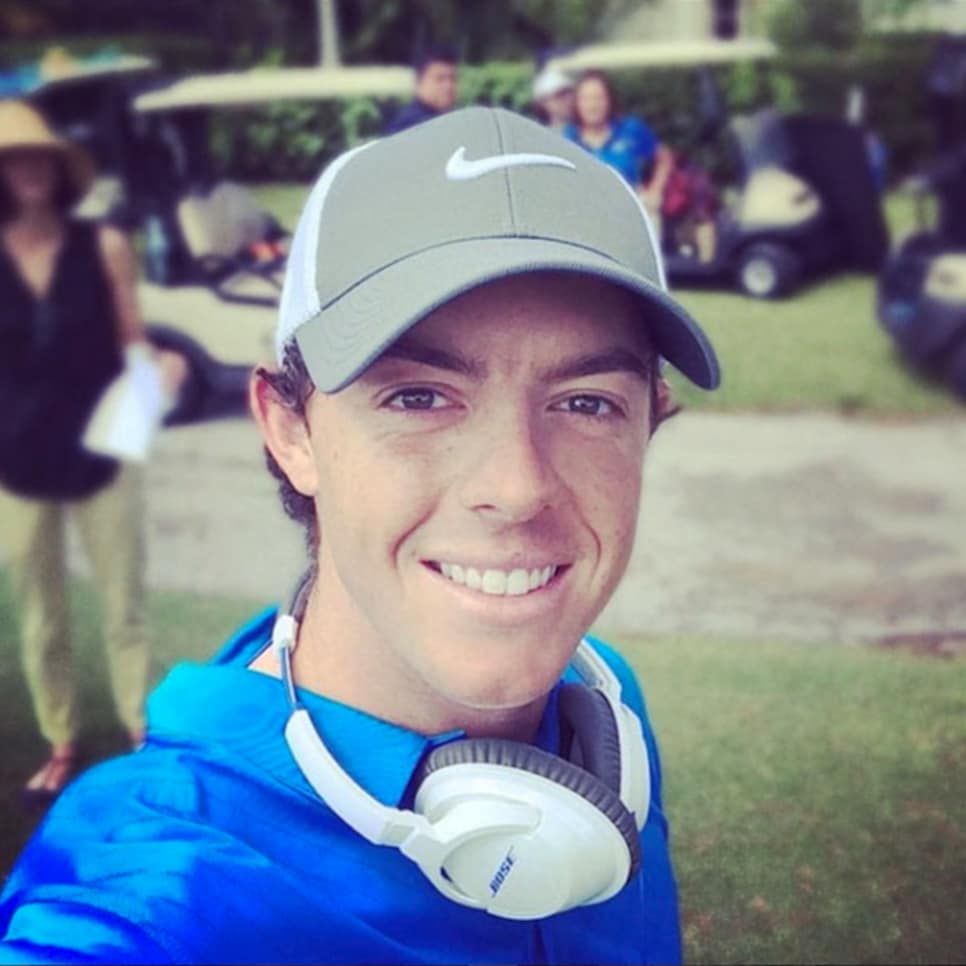 I've become addicted to music on the golf course. I want to invite Bob Marley to play in my member-guest. What's that? OK, I'll take Jimmy Buffett, because I know he's alive—I just bought his album "Live at Fenway Park." The trouble with live concerts is too much talking and not enough music; Jimmy keeps interrupting the swing.
My daughters tell me that buying music on iTunes is so Old School of me. I immediately sign up for Spotify. No Taylor Swift? So I search "golf and reggae," and right at the top of the first page is a playlist put together by somebody named Pete Finch: "Reggae Songs That Sound Like They Might Be About Golf." It's got all the classics like "Swing & Dine," "Scratch Walking," "Rougher than Rough," "Green, Green Grass of Home," "We Came to Score," "Ball of Confusion" and "Hundred-Dollar Bag." It turns out this Pete Finch is the same Pete Finch who's a contributing editor to Golf Digest.
There's something transporting about reggae and golf.
I just took my family on vacation to the Bahamas and brought a Bluetooth speaker that fit perfectly in the cup holder of my golf cart. Tommy Armour III had introduced me to Margaritaville golf, both the liquid and acoustical kind. Our Digital Director, Molly Baldwin, told me to put my phone in a red Solo cup. "It's an old boat trick," she said. "The cup acts like an amplifier."
The crashing of waves at the Abaco Club on Winding Bay allowed me to play my tunes at a fairly high volume without disturbing anyone on the linksy course. Euro Ryder Cup captain Darren Clarke, who lives there, was hitting balls on the fairway of one par 5 when we played through. I didn't even turn down the volume. I think he grimaced. (Tip to American captain Davis Love III: Play your music loud.)
We took a one-day excursion to Michael Meldman's Baker's Bay, where you can hear the reggae coming through Rickie Fowler's barefoot and shirtless photos on Instagram. Meldman sent an 82-foot yacht to pick us up. Reese Witherspoon sat across from us at the beach bar. We got a tour of where Brad Pitt and George Clooney are building something secretive. Maybe it was a dream. Ben Hogan never knew the ideal accompaniment for a 7-iron to a tucked pin is Marley's "Three Little Birds": "Don't worry... about a thing... 'cause every little thing... gonna be all right."
Sam Snead liked to hum "The Blue Danube" to improve his tempo. Our late equipment editor Pete Farricker used to belt out "Green-Eyed Lady." Playing Editor Jack Nicklaus says it's hard to play badly while listening to Harry Belafonte's "Jamaica Farewell." I remember reading about Morgan Hoffmann crediting a 66 to singing Ini Kamoze's "Here Comes the Hotstepper," but I had to look that one up to get the beat.
Our Head of Digital, Chris Reynolds, has always been a singer on the course, but not always appreciated by his playing companions. He thinks it's a great way "to achieve a Zen-like state, block out everything and let the golf come out of you."
He credits winning his member-member at Morris County (N.J.) Golf Club last year to "Loving Cup," by the Rolling Stones, although, frankly, it seems a bit complicated for my fragile game.
Another sentiment came from Assistant Editor Joel Beall, who brings his wireless speaker to the course, but not always for the music: "Finishing a sunset round with a baseball broadcast on a summer night is a serenity unmatched. It's oddly comforting to hear the sounds of a ball game and voices of a crowd draped against the dying light of the course." He plays with the heart of a poet.
Associate Editor Stephen Hennessey tells two tales about his music: "I played Bayonne [N.J.] one day with three guys I hadn't met before. It happened to be my late father Gerry's birthday—just over a year since he had passed away. On the 13th hole, somebody pulled out a wireless speaker and played one of Dad's favorite bands—the Allman Brothers. It felt too perfect to be experiencing a great golf course on his birthday with tunes he would've picked to listen to.
"The second story came on our annual family trip with uncles and cousins. We always have one artist cued up: Ravi Shankar. It's been a running joke that any time someone hits a shank—they get the Ravi Shankar treatment. Laughing ensues, which is the perfect way to get over a really horrible shot."
So what does all this have to do with the March issue? It was stimulated by the Ask Golf Digest column in which I learned that it's against Rule 14-3 to listen to music "while making a stroke or for a prolonged period of time during a stipulated round," I guess because it might be construed as a swing aid. Yep, that's the idea. Last month the USGA told us you can't turn in a score for handicap purposes if you play alone. Now we're told it's illegal to listen to music. I think golf needs a little more Bob Marley and a little less USGA.