The Loop
Easier Access To Bandon Dunes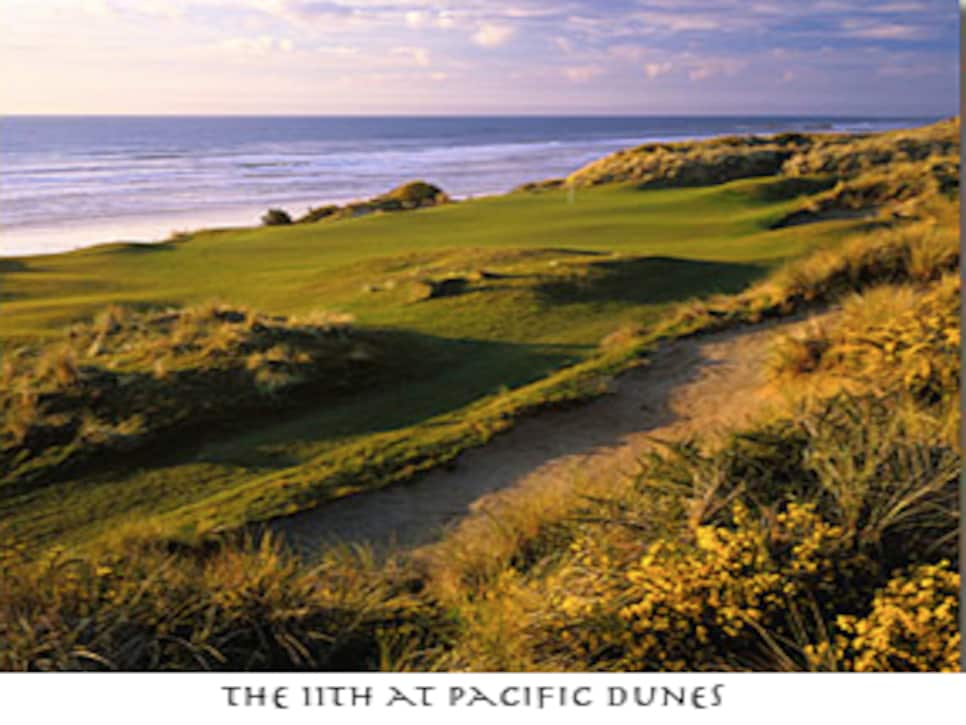 When I'm asked about my favorite spot for a pure golf experience in the United States, I say Bandon Dunes. There are no carts, which means there are no cartpaths. There are no fancy restaurants, but plenty of places with good food. There is no row of stores, but there are efficient golf shops that sell all you need to prove you've been there (a hat, a shirt and a ball marker). There's a useful practice facility and a fun par-3 course if you need an emergency nine holes to work on your short game. There's no spa, but at the end of your trip, after several long walks with your putter, your feet will need a rubdown. Consider sore dogs a badge of golf's finest honor. You had a good trip.
I've played 36 on each of the three courses. I rank them in this order: Pacific Dunes (Tom Doak), Bandon Dunes (David McLay Kidd) followed by Bandon Trails (Ben Crenshaw and Bill Coore). But ranking those three is a silly game. If you go and don't play them all, that's the only way to mess up your itinerary. (No course should be left behind.)
The fact that Bandon Dunes is hard to get to, in my opinion, adds to the experience. I received this information from the Southwest Oregon Regional Airport about easier access to Bandon Dunes. It was worth passing on. It's good news (I guess):
Groundbreaking Direct Flight Service to Arrive at New Terminal on Oregon's Southern Coast
Southwest Oregon Regional Airport to offer twice-daily direct flights between San Francisco and Coos Bay on SkyWest United Express
The South Coast Development Council (SCDC), along with the Coos County Airport District, announced that starting July 7, 2008, SkyWest United Express would begin flying two direct flights per day between the Southwest Oregon Regional Airport (OTH) in North Bend, Ore. and San Francisco International Airport (SFO).
The new SkyWest United Express service eases travel time to Oregon's southern coast, eliminates the need for visitors and residents drive to Portland, Ore., or Eugene, Ore., and enables convenient connections to cities across the U.S. and throughout the world. Previously, visitors to the Coos Bay area had only one carrier option for air travel by way of Portland, Ore.
"We are thrilled to announce a new transportation option to and from Oregon's southern coast," said Ron Opitz, executive director of the SCDC. "This service will not only be incredibly convenient for recreational travelers coming to experience all that the area has to offer, but also for local residents and business travelers wanting an easier departure point to visit San Francisco and beyond."
Coinciding with the launch of SkyWest United Express flight service is the opening of a new state-of-the-art terminal at Southwest Oregon Regional Airport, which serves as the only commercial airport on the Oregon coast.
The real reason why we care about this release: Bandon Dunes is only 26 miles from Southwest Oregon Regional Airport.
In related news, the fourth public course and Doak's second at Bandon Dunes will be called Old Macdonald. Named and designed in honor of the first U.S. Amateur champion and legendary architect, Charles Blair Macdonald, it's scheduled to open in 2010.
(photo credit: Wood Sabold)*