The Loop
Where does Dustin Johnson's -30 stack up with other dominant sports performances?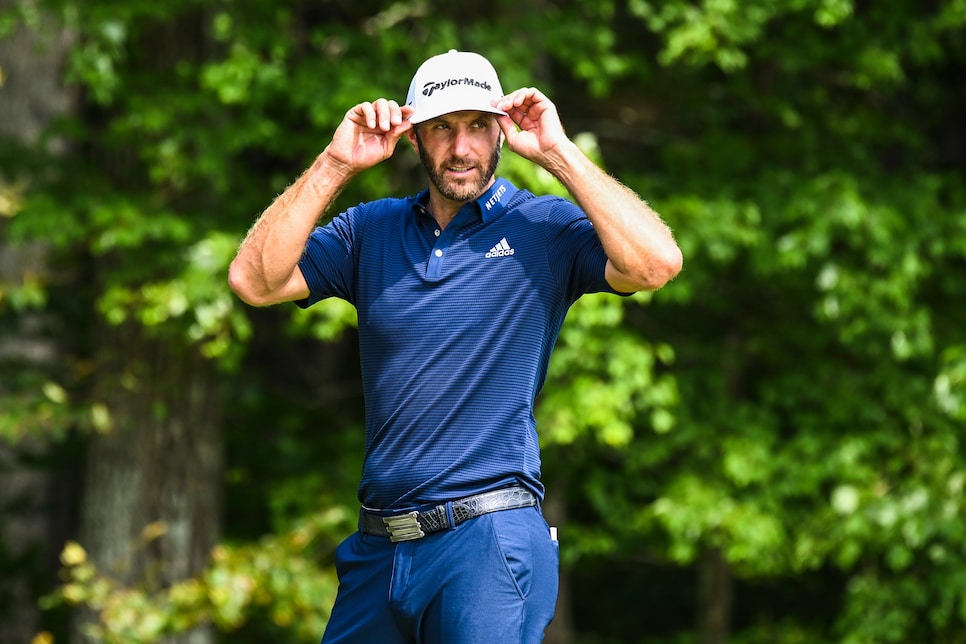 If you love dramatic finishes and extreme final round pressure, well . . . you've probably had more exciting weekends. Sunday, in the final round of the Northern Trust Open, Dustin Johnson finished his cruel obliteration of everyone in sight on the way to a runaway victory. His final score, -30, fell just one short of Ernie Els' record for a 72-hole tournament, and set a new record for a par-71 course. More impressive than the final score, though, was the victory margin—11 shots. For comparison's sake, when Els won in 2003, there were eight players within ten shots of the lead. When DJ did it this past weekend, there were none. In terms of Strokes Gained, the PGA Tour's Luis Rivera sent word that DJ was 23.53 strokes better than the field, which is good for 12th all-time. (Tiger Woods' 2000 U.S. Open performance was no. 1—no shock there.)
But let's ask a different question: How does D.J.'s feat compare to other great record-setting moments in sports?
And for all you haters out there saying "you can't possibly compare between sports," we respectfully say to you: SHUT UP. WE'RE DOING IT.
Feat no. 1: Wilt Chamberlain's 100-point game
Now, okay, basketball is a different beast. Dustin Johnson's average of 63.5 strokes per round at the Northern Trust is 9.68% better than the average of the 100th-best player on Tour, Chesson Hadley, who averages 70.31 strokes. If we used that same metric with Wilt...well, God knows what the NBA individual scoring average was that year, but 100 points is probably about 2,000% better. And that's a conservative estimate.
Instead, let's compare Wilt to himself. That year, 1962, he averaged 50.4 points per game, an NBA record. On the night he scored 100 points against the Knicks, he doubled his season average.
DJ, on the other hand, was averaging a tournament score of -4.27 prior to the Northern Trust. That means his -30 is seven times better than his usual average, and clearly more than 7 times better than the average of his fellow pros.
Faulty math? Don't care: Advantage D.J.
Feat no. 2: Randy Johnson, (and others) striking out 20 batters in a game.
This is the major league record, accomplished twice by Clemens and once each by Randy Johnson, Kerry Wood, and Max Scherzer (in a nine-inning performance). It's difficult to find average strikeouts per start for a given year, so instead, we'll look at Johnson, who finished 2nd on the career strikeouts list. In his career, Johnson started 603 games, which means that his average strikeouts per start, over a career, was 8.08 (give or take a few percentage points for the handful of times that he came out of the bullpen). That means that in his 20-strikeout game, he outperformed himself by 150%.
Well, you already know about DJ's -30; it beats this year's scoring average by 650%. In order to drop down to a tie with Randy Johnson over his career, his scoring average for every tournament he's ever played would have to be -12. It's not.
The numbers don't lie, folks. Except when they do. Which is not now, probably.
Verdict: D.J. wins again, baseball is canceled.
Feat no. 3: Joe Malone, seven goals in one game, NHL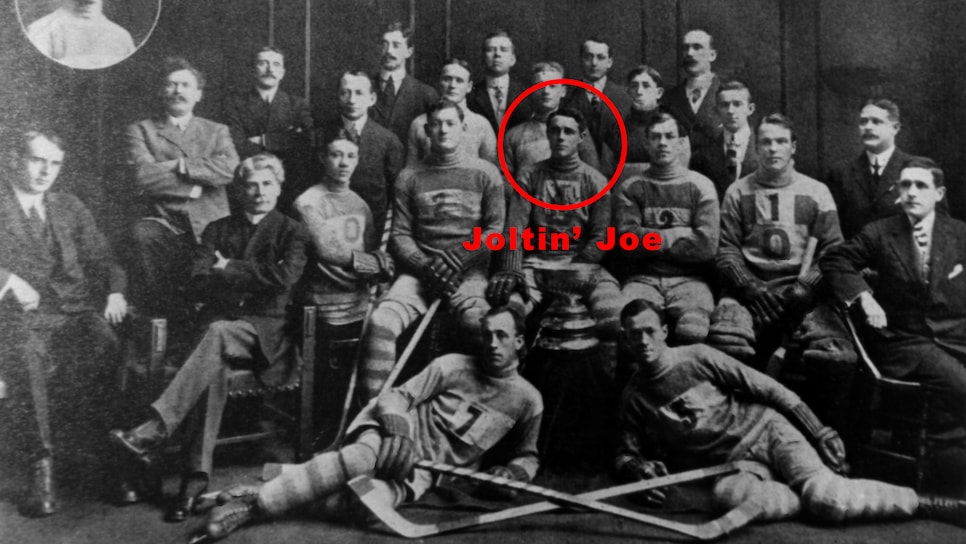 On Jan. 31, 1920, Malone scored seven goals for the Quebec Bulldogs. According to Wikipedia, Malone scored 343 goals in a professional career that spanned 249 games. That's an average of 1.38 goals per game, which means that the night he scored seven goals, he outperformed his own high mark by 372.97%.
How does DJ compare? I just told you: a 650% increase over this year's scores, and comfortably above Malone's mark for a career.
Official ruling: D.J. owns hockey, too.
Feat no. 4: John Isner, 113 aces in a single match
Okay, fine, Isner wins. Granted, he had to play 11 hours and change against Nicolas Mahut to set the record, and if you gave DJ the equivalent of about 20 rounds to match the percentage total, he might be able to do it. But even with my, um...creative...use of numbers, I have no idea how to spin this one. I've run out of bandwidth. Somebody please unplug me from my calculator.
Outcome: *sound of a robot fizzling to death*