The Loop
Duke vaults to Day 2 lead
__DAYTONA BEACH, FLA.—__Stop me if you've heard this before … Duke is leading at the NCAA Women's Championship.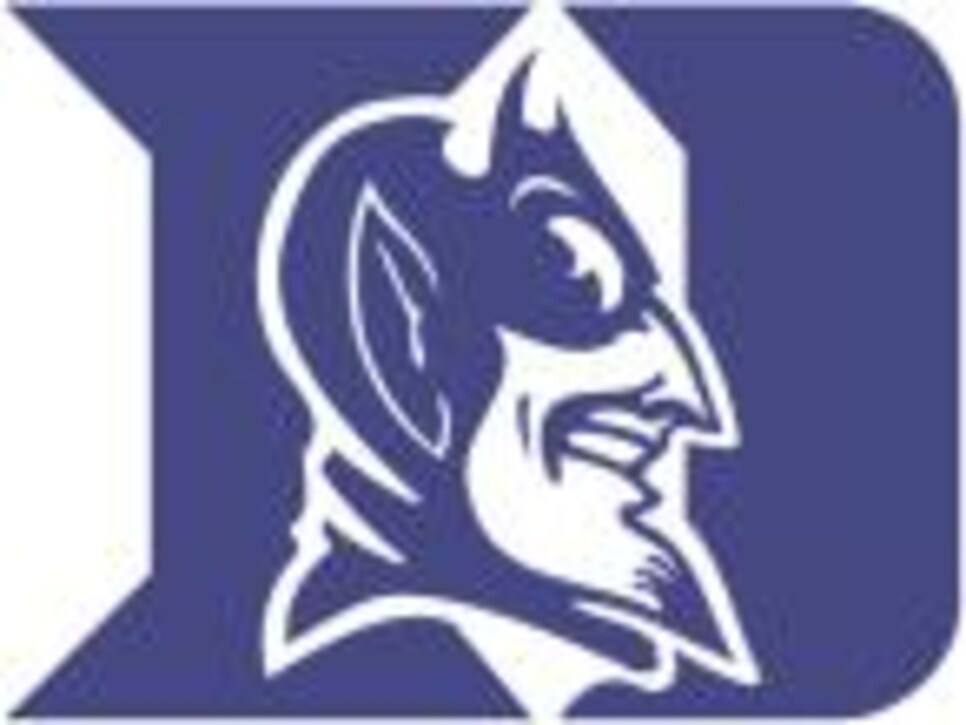 Like the first round, gusty winds swirled along the Florida coast Wednesday, making red numbers a rarity. The difference for the Blue Devils from Day 1, where they finished in fifth, to Day 2 was as simple as a few more putts falling. Freshman Alison Whitaker rolled in three birdies from 30-plus feet while shooting an even-par 72 (compared to a 77 the previous day). Senior Anna Grzebien saw balls that lipped out during her opening-round 80 drop for a two-under 70.
"I think it's just a matter of knowing that what you are doing is enough, so you don't go try and do anything different," said Duke coach Dan Brooks. "We didn't do anything different. We knew what we were doing was enough. We knew we've been preparing."
"We just met up after we had finished [the first round] and we looked at it as we didn't play our game and we were only a few off the lead," added Grezbien, the 2005 NCAA individual champion. "Coach is very good at not pressing too early. It wasn't any big motivational thing. It was just everyone kind of knew what they had to do."
With the first sub-par round of the tournament, Duke built a 10-shot lead over third-place Purdue (294) and a 12-shot advantage over fourth-place Stanford (300). First-round leader Southern California shot an 18-over 306 to fall to fifth place, 14 shots off the pace. (For team scores, click here to link to Golfstat.)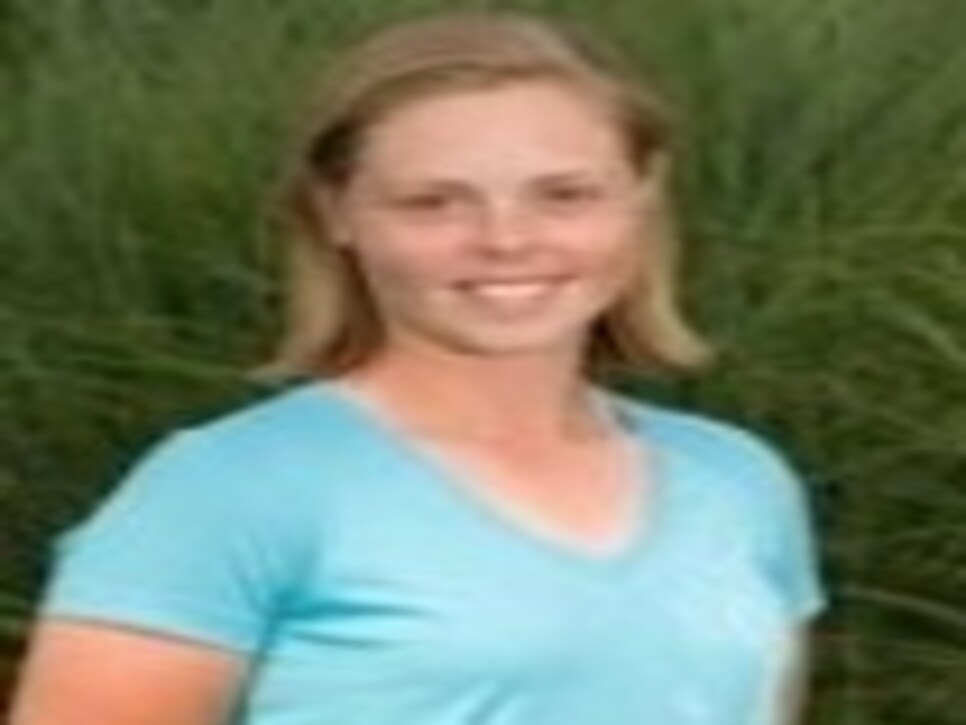 Starting on the 10th hole, Boeljon (right) turned in 35. A bogey-birdie-bogey stretch got her back to even par before stepping on the sixth tee. She then proceeded to make birdies on the next three holes to grab a one-shot advantage over Arkansas junior Stacy Lewis, who shot a second straight 71. Two shots back are a threesome of players—Duke's Amanda Blumenherst (second-round 73), UCLA's Tiffany Joh (70) and TCU's Catherine Matranga (71). (For individual scores, click here to link to Golfstat.)
"I was hoping it wouldn't affect me too much," said Boeljon regarding feeling under the weather. "Today I missed only two greens. That's certain helped considering the conditions out here.
"As the season went on I've just felt stronger and stronger," added Boeljon, who posted four top-10 finishes this spring, including runner-up showings at the Lady Buckeye and Big Ten Championship. "I've gotten more confidence."
UC-Irvine's Selanee Henderson, the first-day individual leader who battled strep throat the previous week, couldn't repeat her day 1 performance, shooting an 80 to fall to a tie for 14th.
Entering Thursday's play, then, the question is this: has Duke run out of third-round magic or was their second-round move a sign of things to come?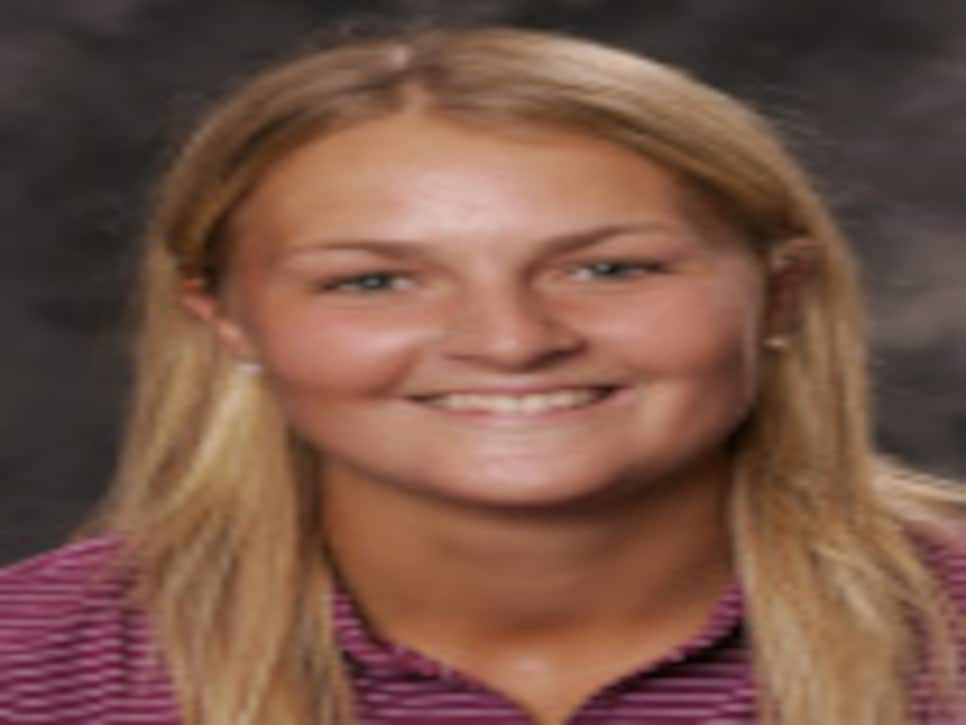 Rules officials were considering giving Nordqvist a two-shot penalty for having too many clubs in her bag, but ASU coach Melissa Luellen contended that the block at the end of the device did not meet the standards for a club face and thus it was not by definition a "golf club." After a few phone calls to USGA headquarters in New Jersey, it was determined that Luellen was correct and thus Nordqvist's two-under 70 stood, putting the player-of-the-year candidate at one-over 145 after 36 holes, four shots behind leader Christel Boeljon of Purdue in a tie for eighth place.
"I wasn't sure what would happen," Nordqvist said. "Even though I thought I might get a penalty shot, I tried to play my best."
Interesting, Luellen said that USGA officials told her the aid would have been considered a club had the adjustable block been turned in a different direction. Instead of a two-shot penalty, though, Nordqvist would have been disqualified because technically the club would have been non-conforming and in her bag.
** Having sat out the first round after suffering from a bout of tonsillitis, Pepperdine sophomore Jayvie Agojo returned to play Wednesday and made an immediate contribution for the Waves, shooting a two-over 74 to equal the team's low round of the day.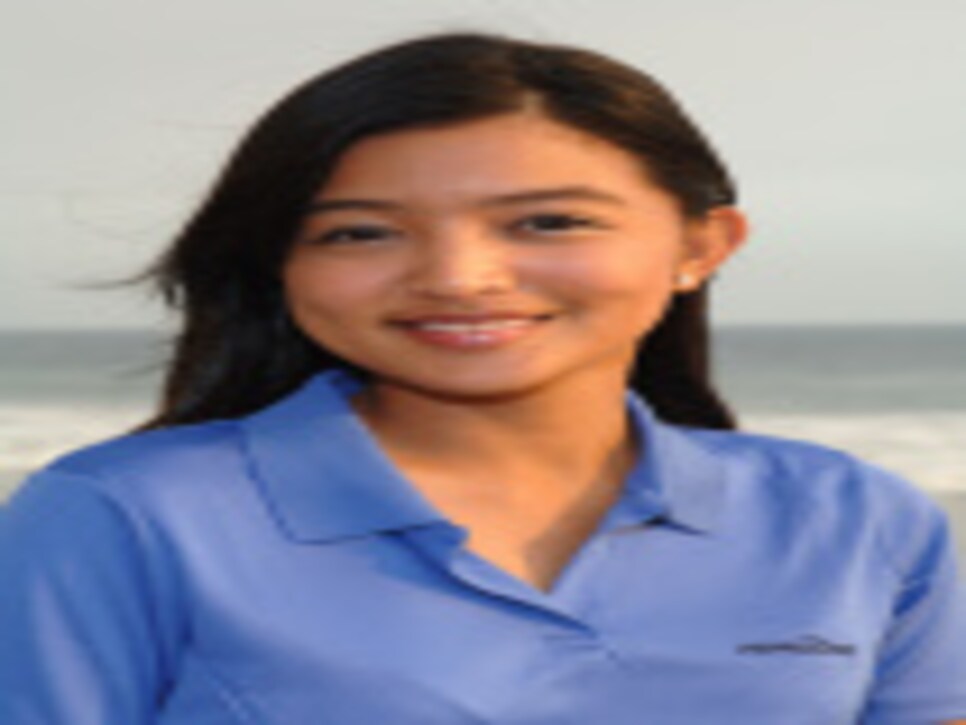 "It was a tough decision, because I didn't want to let down my teammates," Agojo said. "But I thought this was actually the best way to help my team. Better to miss just the one round than push it and miss more."