Uncharted Territory
Yes, Dude Perfect actually filmed one of its All Sports battles at Augusta National's Amen Corner (and they weren't even tossed out)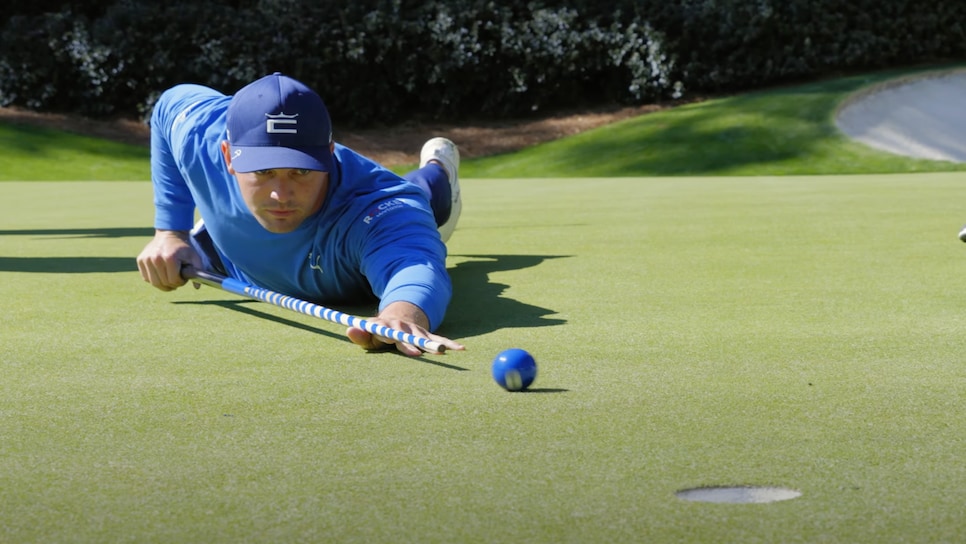 Let's take what you thought you knew about Augusta National Golf Club, home of the Masters: conservative, steeped in tradition, the type of place where defying convention is playing a golf ball with stripes.
Now let's consider Dude Perfect, the massively popular online outfit that likes to turn conventional sports on their ear.
In another time—say, Friday—you would think there is no conceivable way the club would allow the Dude Perfect crew anywhere inside the gates to film one of its All Sports Golf Battles. Or if it did, maybe it would be in the controlled setting of the practice area. But Dude Perfect at Amen Corner? Swinging tennis rackets off the tee, wielding croquet mallets as putters? The club elders would surely reject the notion faster than you could say "bikini wax greens".
Well, kids, check this out:
There is a lot to take in here: the absurd array of sports equipment to navigate holes Nos. 11-13 (plus a playoff on No. 16), or the caddies in white jumpsuits shaking off the use of the frisbee for fear of it landing in Rae's Creek. But our personal favorite might be a surprisingly chill and fun Bryson DeChambeau, who was positioned as just this random golfer tuning up for the Masters, but instead gets swept up in the fun.
It's true, Clifford Roberts likely wouldn't have approved, but then, he never had to worry about second-screen experiences.
"This partnership between Dude Perfect and The Masters shows their commitment to being more open and welcoming, and this video was a testament to that and our collaborative effort to grow the game of golf for the younger generation," Dude Perfect Chief Brand Officer Chad Coleman said via email. "We're thrilled with how the video came out and love seeing all the positive reactions!"
Kudos to Dude Perfect for the effort, and to whoever at the club fought the winning battle to let the fellas in to have some fun.
Come to think of it, we have some ideas we'd like to pitch as well …