The Loop
Dubuisson's new wedge keeps him connected to cactus
When Victor Dubuisson's clubs got held up in customs upon arriving in Miami, it forced the Frenchman to head over to Titleist's tour van to get a replacement set built just in case his gamers took a while to arrive. When Dubuisson asked Aaron Dill, a Titleist tour rep, for some wedges, Dill had a ready answer. "Yeah, but you're getting a cactus on it."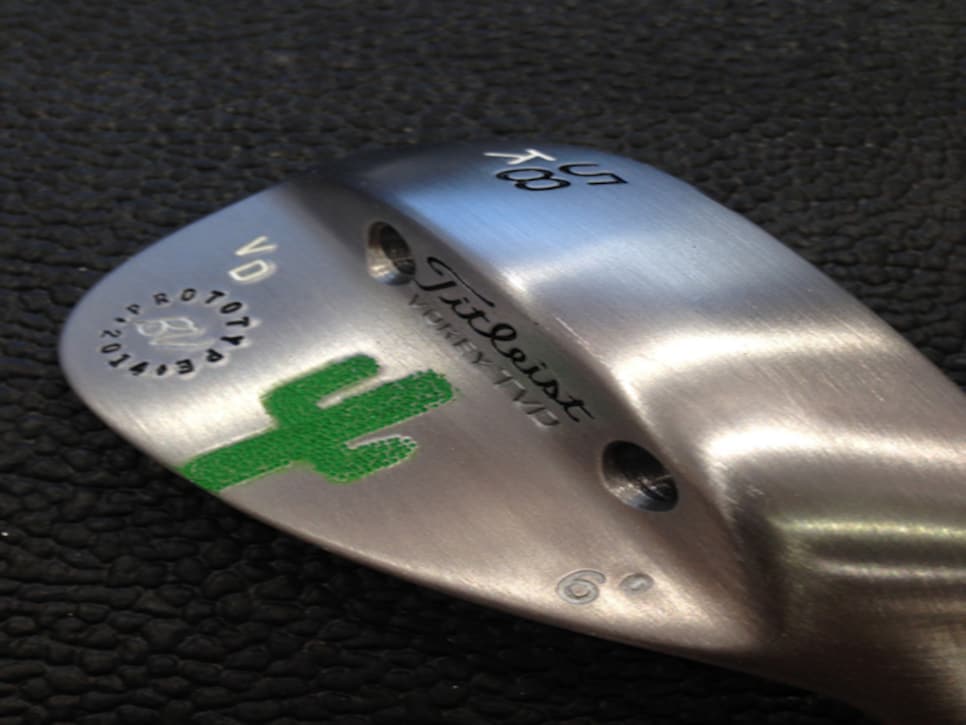 And work it was. Normally stamping a club with a name or initials is a relatively quick task, but for the cactus Dill needed to hand stamp each one of the little dots (a close look at the photo of the wedge reveals approximately 200 dots, maybe more) that made up the shape of the prickly plant. Add in the time it took to do the green paintfill, and it added up to more than an hour that Dill spent on the club.
"It was an idea the guys came up with almost immediately after he hit those shots out of the desert," said David Neville, marketing manager for Titleist Vokey wedges. When Victor saw the finished cactus he said, 'Very nice . . .  very nice.' "
Dill still had work to do, though. Since Dubuisson's wedges are one-half inch longer than standard, the extra length made the swingweight too heavy. To bring it back down, Dill drilled a pair of weight ports in the back, dropping 3 to 4 grams of weight and bringing the swingweight to Dubuisson's preferred D5.
As with most tour players who are waiting for work to be done on their sticks, Dubuisson had time to tell some stories to the guys in the van. "We asked him what he was thinking as he was getting ready to hit those shots," Neville said. "He told us he just wanted to play fast."
*__Photo courtesy of Titleist