The Loop
Dubai dealer commissions Rolls-Royce 'to complement the sport' of golf
It might be difficult to recognize a correlation between this one-of-a-kind Rolls-Royce and golf, but if they say so…
"The idea for this Bespoke Rolls-Royce Ghost Golf was conceptualised during a particularly inspiring game," Rolls-Royce Motor Cars states on its Facebook page.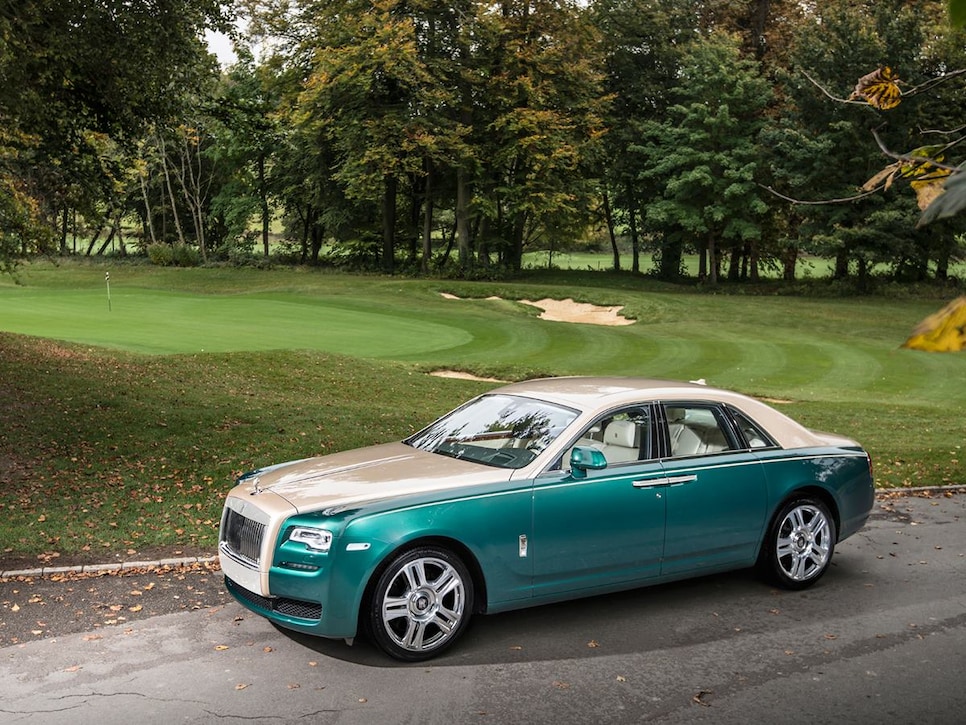 It was commissioned by Rolls-Royce's authorized Dubai dealer, and its colors are supposed to represent the colors of golf in Dubai — Brooklands Green and Desert Dunes.
"Dubai is home to some of the world's most revered fairways and tournaments including the DP World Tour Championship and Omega [Dubai] Desert Classic – and it is now home to the Rolls-Royce Ghost Golf Edition, the ideal car to complement the sport," Mamdouh Khairallah, general manager of Rolls-Royce Motor Cars at AGMC, told TradeArabia.
"Many of our clients see their motor cars as an extension of themselves – which is why we chose to commission such a special Bespoke edition to appeal to those who are avid golf players."
In keeping with the golf theme, TradeArabia reported that tartan is used to line the door pockets and persimmon wood, "a popular material used in the creation of wooden clubs," is used in mahogany veneers.
The price of the car falls into the category of if-you-have-to-ask-you-can't-afford-it. That said, the cost of a 2016 Rolls-Royce Ghost falls in the neighborhood of $300,000, give or take tens of thousands of dollars.