The Loop
Driving (Not Flying) To Myrtle
I travel a lot (understatement). I used to be terrible at it. I'd break into cold sweats and throw a death-grip on my innocent armrest (or the arm of the person next to me) at the mention of turbulence. Over the years I've managed to suppress my travel fears into my personal little black box, but there's something about the story of Captain Sully and the 155 survivors of a successful emergency landing--ON A RIVER--that gave me hope. Hope that if I stopped hearing engines as we're reaching 15,000 feet, that I too might survive. I guess that's why I can't get enough of that story.
To this day, if I'm taking off on an early flight out of LaGuardia, I pin my beak against the porthole of the plane and try to make sure we don't have the smell of burnt bird in our future--as if I could do something about it if we did.
Today in the Daily News, Erica Pearson writes a fun update on the Myrtle Beach buddies trip  shelved by that pesky flock of geese.
Here's the link, but the story is short enough to give you the whole thing right here: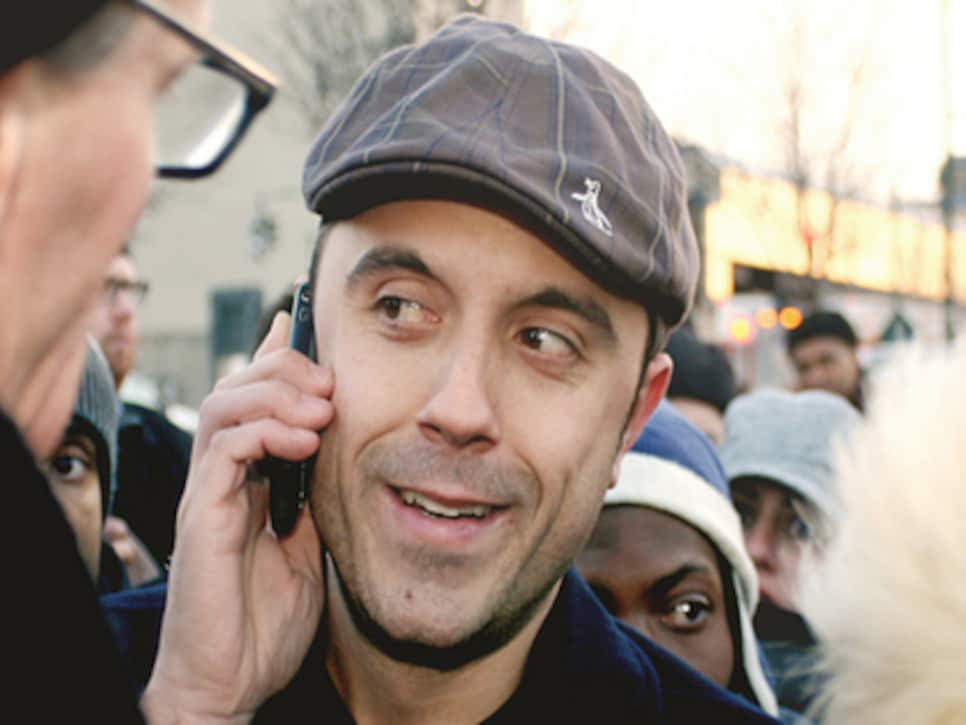 Kolodjay, 31, was on US Airways flight 1549 in January with his dad, cousin and three friends when the plane made an emergency landing in the Hudson.
Now the six golfers are again heading to South Carolina, this time for a free four-night stay at Legends Resorts.
Bill Golden, president of Myrtle Beach Golf Holiday, arranged the trip after seeing Jeff Kolodjay on TV after the crash. "We've got a big suburban," said Jeff's father, Robert Kolodjay, 60. "We'll take our time."*
Bill Golden, the president of Golf Holiday, said he saw Kolodjay speaking on TV shortly after the crash, which happened Jan. 15, about his planned vacation to Myrtle Beach. Golden said he sent Kolodjay an e-mail, telling him to call when he started thinking about his next vacation.
He called the next day, Golden said.
"It was a huge story nationally," Golden said. "He was on TV saying they were on their way to Myrtle Beach and we need to react to that. The community wants us to react to it."
The trip includes complimentary accommodations for four nights, and the group will play seven rounds at area courses, including Legends Resorts, where the group was supposed to stay last time, Heritage Club, True Blue Plantation and TPC of Myrtle Beach, Golden said.
I spoke to Golden today. He told me Kolodjay is "pumped," and that he and his group "couldn't be more appreciative." Golden told me Kolodjay is a Myrtle Beach regular and that True Blue is his favorite course on the Grand Strand. True Blue (pictured below) is across the street from Caledonia, which is my favorite in Myrtle Beach. Both courses were designed by the late Mike Strantz.