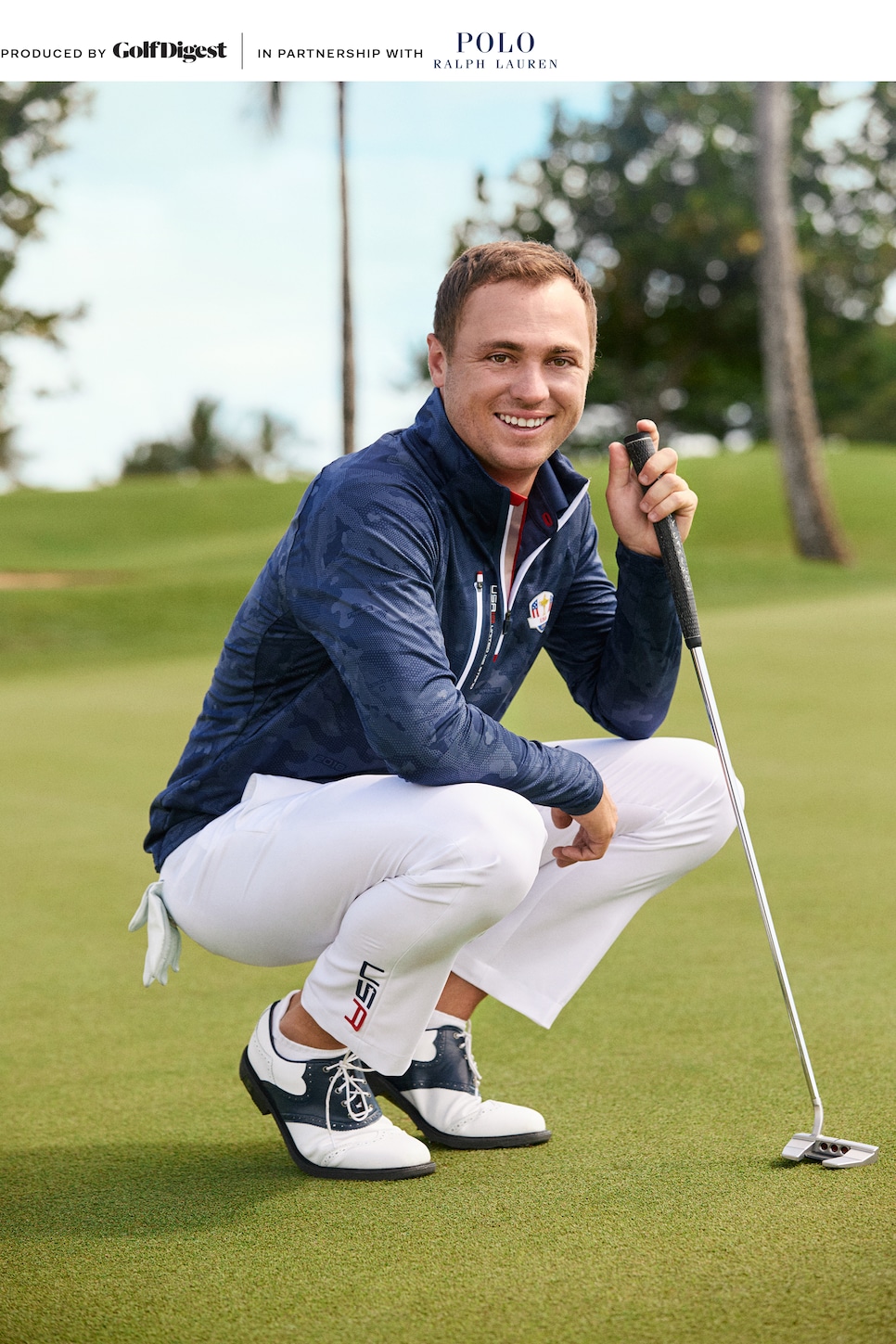 Watching the 42nd Ryder Cup Championship may well rev up your patriotism. This year's international competition between the world's best American and European golfers takes place Sept. 28-30 on the Albatros Course at Le Golf National in Paris. As of late, the event has become contentious, fueling plenty of rivalries among players and countries. That spirit has captivated newcomers, as well.
Justin Thomas, the 25-year-old PGA Tour phenom and 2017 PGA Championship winner, says he's "very excited" to play in his first Ryder Cup. But he's also finding comfort in treading familiar territory, so to speak: Thomas projects a stylish look and persona, as an ambassador for Ralph Lauren -- the apparel company that created and designed Team USA's official daily uniforms. "It's going to be a great week, and I know we're going to be looking great out there," says Thomas, who adds that the 2018 Ryder Cup Collection "is awesome. It's a comfort level for me, wearing Ralph Lauren my entire life and now having the brand as the official team outfitter for myself and the rest of the guys on Team USA."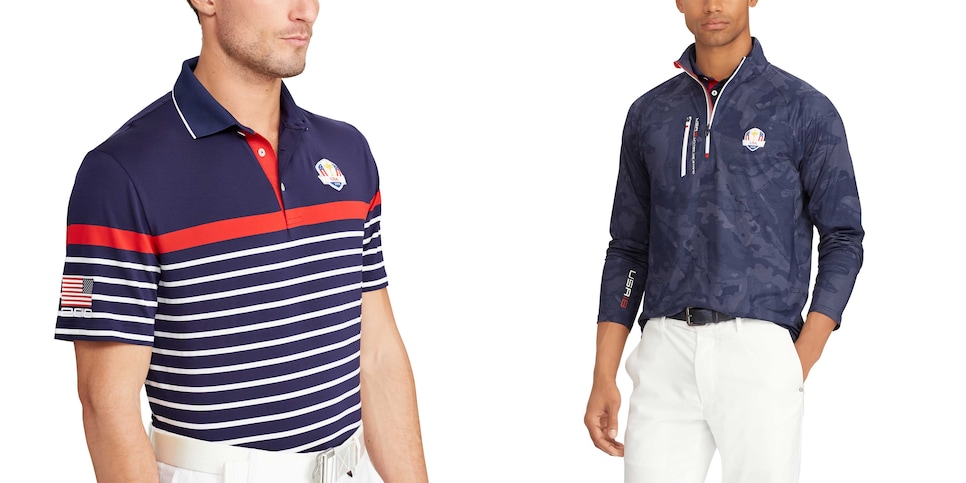 Thomas' sentiment is shared by the team. And with good reason. The collection has a navy, white and red palette that flows gracefully through an ensemble of polos, pants, sweaters, vests, jackets and pullovers while embodying Americana throughout. Bold stripes and modern color blocking emanate a strong, sporty feel, and are complemented by patriotic logos and graphics -- thoughtful subtleties that aim to inspire the 12 Team USA golfers to play as one for their country. The American flag featured on the uniform reflects the official way it's represented on the U.S. Army khakis -- with the stars facing forward. Some Team USA polos also have 12 stars on the collars, each representing a player on the team. Under each polo collar and on the interior waistband of all their pants, "United We Stand" is printed to help galvanize the team's unity, as well. "USA" is printed down the rear calf of the pants, while a map-camo print of the Albatros Course layout appears on select outerwear, as well.
Every 2018 Ryder Cup Collection piece is made with state-of-the-art performance textiles, and is designed to be worn both on and off the course. All fabrics have moisture-wicking attributes and enhanced airflow, to keep players dry and cool. Lightweight trousers incorporate mechanical stretch that move with the golf swing. Layering includes sweaters with Thermocool yarns for moisture wicking and temperature control, a packable 4-way stretch jacket, and a hybrid jacket featuring lightweight insulation.
This year's collection marks just the third time that Team USA's clothing has been available to consumers. A portion of sales proceeds of the 2018 Ryder Cup Collection benefits the PGA of America's 41 Sections to help grow and teach the game, as well as the PGA REACH program dedicated to positively impacting the lives of veterans, youth and diverse populations through golf. Polo Golf and RLX Golf collections are available in select Ralph Lauren stores, exclusive private clubs and resorts, and at RalphLauren.com.