The Loop
Dreary Weather, Good Scores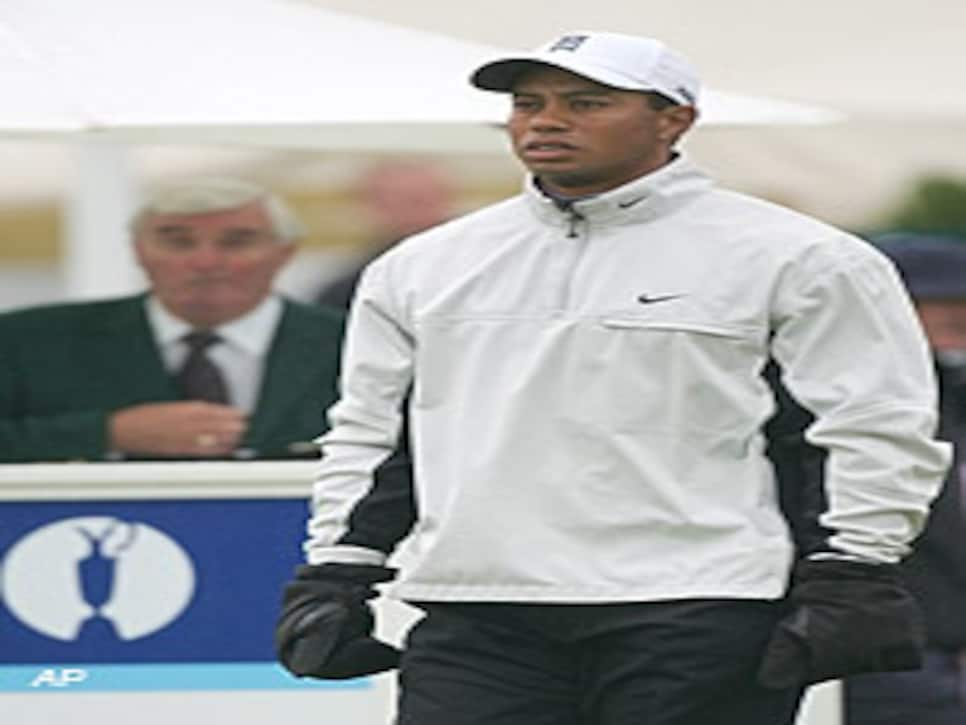 It's the best way to describe conditions in the morning of the first round of the British Open here at Carnoustie. The persistent rain that greeted the morning threesomes has subsided -- who knows for how long -- but the winds are strong and the temperatures are only in the 60s. It was cold enough that when Tiger Woods' eagle putt on the par-5 sixth fell in the hole for him to take a share of the lead, you could see his breath as he picked the ball out of the hole.
Needless to say, the competitors and the spectators are taking to the tough conditions rather well. As of noon local time, more than a dozen players are under par -- first time anyone has written that sentence from a major this year. Meanwhile, fans, who are allowed to bring food and drink in with them, have packed accordingly. In the grandstands beside the sixth tee, a husband and wife from nearby Aberdeen following Paul Lawrie were drinking coffee from a thermos in their backpack.
Unfortunately, we're all likely going to have to get used to feeling like we're walking around inside a refrigerator. The forecast calls for three more days of similarly dreary weather.