The Loop
Dream Trip to Scotland, Day 4: Macrihanish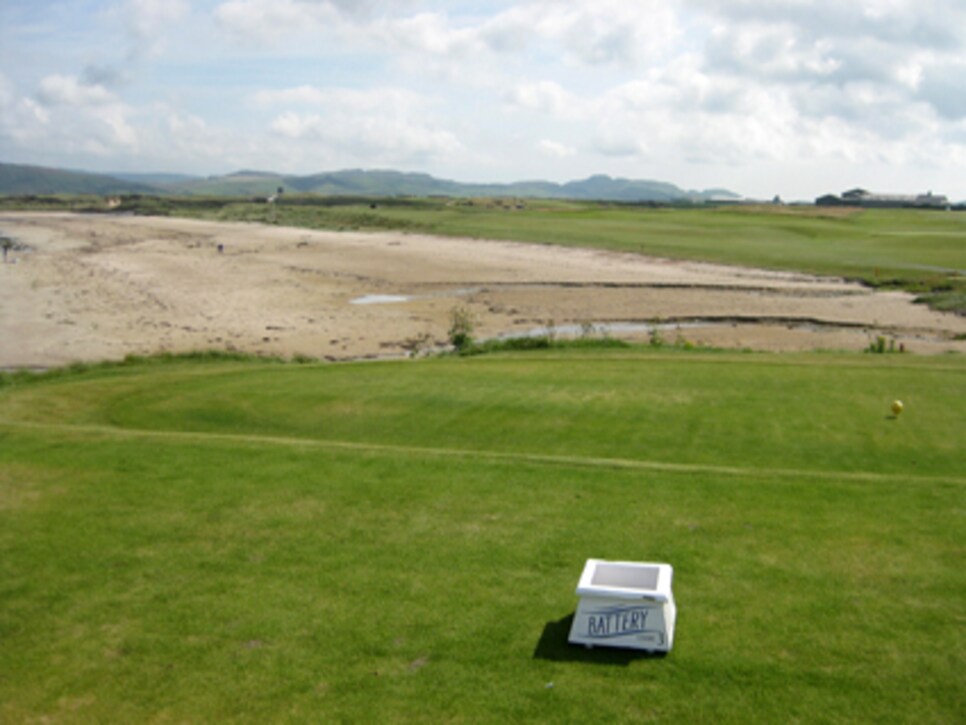 __Lunch:__We had a quick snack and went back out at 4:20 p.m., into 35 mph winds. Yes, the ball wobbled on the greens and the wind was deafening. By the back nine, playing all day in such a pounding wind, took its toll and I was happy that I could still stand. Scores: Mike 83; Kevin 100.
Dinner: After 8 p.m., there are not too many places to eat in Campbeltown, but we found a great Indian restaurant called Taj Mahal Tandoori ($33).
The big news around here is the new course, Macrihanish Dunes, which is just down the road from Machrihanish. We didn't play it, but heard varying reports about it. Traditionalists told us it's better to play Machrihanish twice and skip the Dunes course. One local said, "It's cart golf -- 200-yards from green to tee and no history whatsoever -- you can do that in the States." Others were enthusiastic and said that it's a wonderful links experience.
Bottom line: Booked both Macrihanish tee times in January. It was $150 all day (you should play it twice!). The pullcart was $8.
Lodging: Overnight at White Hart Hotel in Campbeltown for $58, which included breakfast.
Total cost of day 4: $249__Four-day total:__$1,459
(Day 5 will post on Tuesday. Follow me on Twitter @Matt Ginella.)*