Dream Trip to Scotland, Day 3: Machrie Golf Club and Single Malt
__10 a.m., [Machrie Golf Club](http://www.machrie.net/):__ A 5 a.m. wake-up call was brutal . . . for me. Mike was a naval aviator for 23 years and spent a good part of his life on aircraft carrier, where four hours of sleep is the norm. Needless to say, Mike was fresh. We boarded the Caledonian MacBrayne ferry ($194 for a car, two adults, round trip) from Kennacraig to Port Askaig, Islay. During a comfortable two-hour journey with stunning views, I indulged in a Scottish breakfast ($8).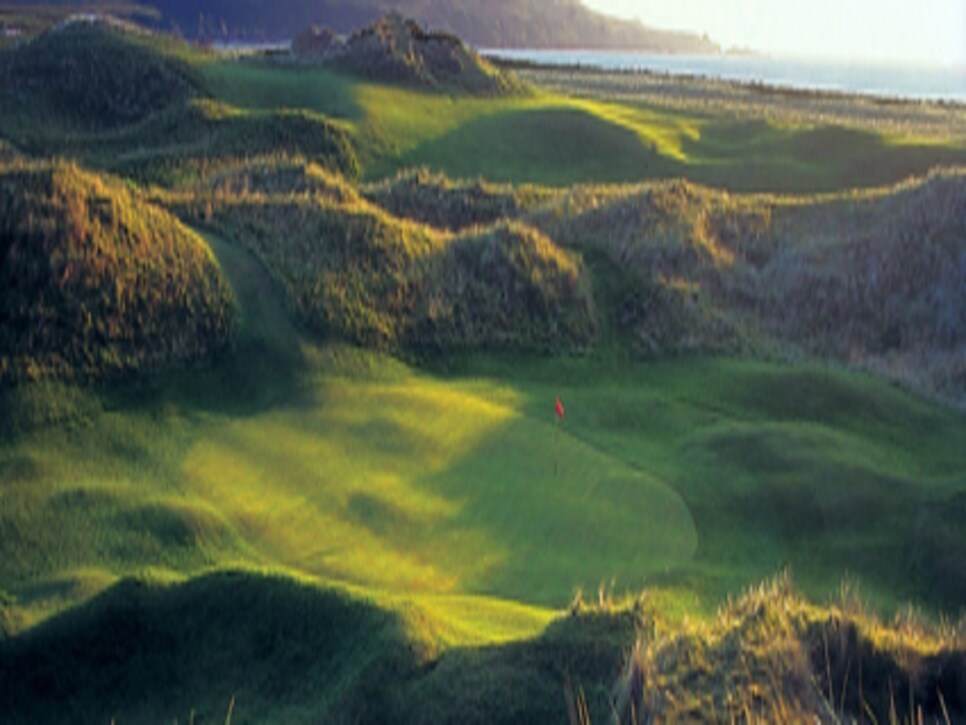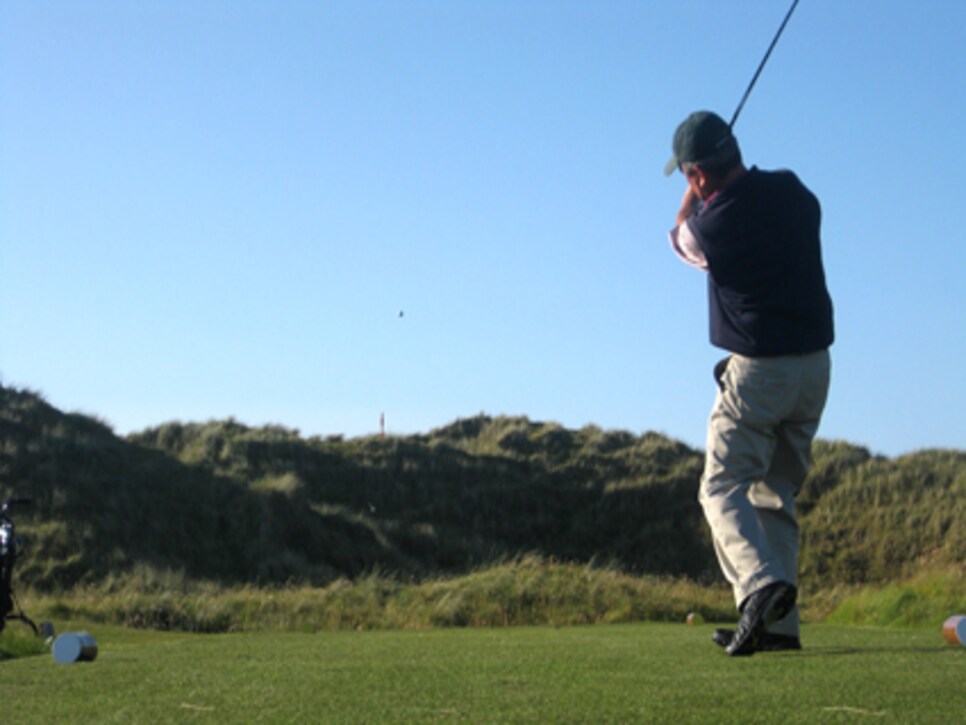 Ron also informed us that the new owner is investing in a clubhouse/hotel and potentially a new nine- or 18-hole course to make this trip even more attractive to the traveler. Mike was two under after 10 holes; then he found a nasty greenside bunker on 11. Scores: Mike, 77; Kevin, 100 with 10 lost balls. ____[#image: /photos/55ad7460add713143b4259b8]|||Daly_Laphroiag.jpg|||Lunch: Between 18s, we dined in nearby Port Ellen ($11) and then hit the Laphroaig distillery ($5 for a one-hour tour). It was a perfect afternoon. I was so pleased to see that my favorite single malt resides in a wonderful atmosphere and even happier to learn that Laphroaig translates to: "Beautiful hollow by the broad bay."  If Laphroaig is not your favorite, there are three or four other distilleries a 3-wood away. 5:30 p.m., Machrie Golf Club. The second 18 was heavenly. I tore up my scorecard after three holes, conceded the match to my brother, and played the next 15 holes free of frustration. I probably lost more balls (and confidence in my swing) than I did in the morning round, but I didn't have a care in the world because of such an amazing design and setting. Scores: Mike 77; Kevin, "NR" ("No result," love it, because it looks better than a triple-digit score). Bottom line: For $145, and another $8 pullcart, we played twice. I called in February for tee times. If you don't want to ferry and then drive to Machrie, there are cheap and quick direct flights from Glasgow to Machrie airport, which is two miles from the course. (Transportation from airport to course is provided.) It could be done as a day trip if you're playing most of your golf on the Ayrshire coast. Lodging: Port Askaig Hotel, near the ferry, for $40, which included breakfast. Total cost of Day 3: $411.Three-day total:$1,210.
(Day 4 will post on Thursday. Follow me on Twitter @Matt Ginella.)