News
Don't tell Brittany Lang, but it's really, really hard to defend a U.S. Women's Open title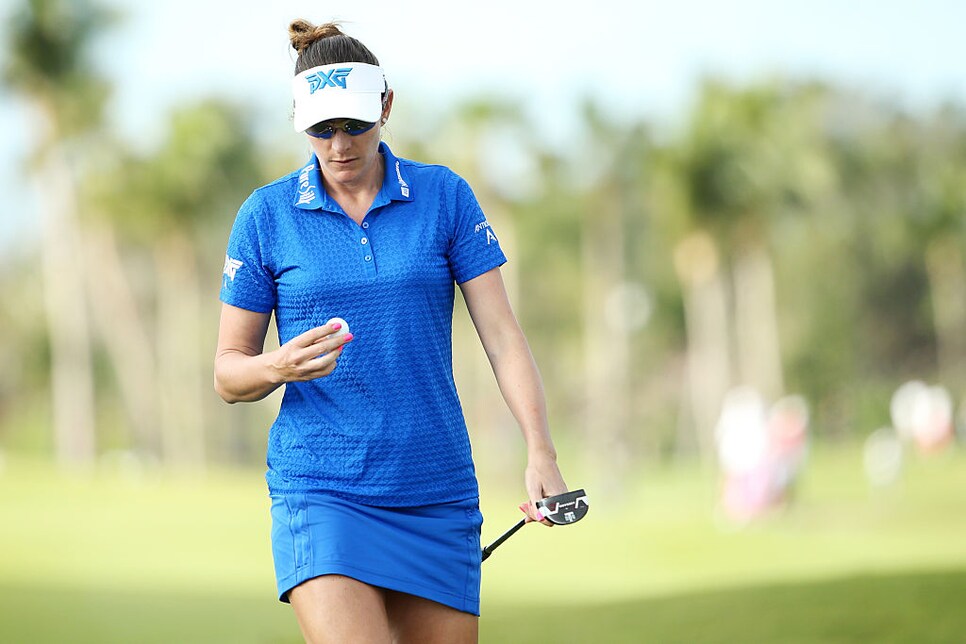 BEDMINSTER, N.J. — Brittany Lang, the defending champ at the U.S. Women's Open, said she walked down the fairways at Trump National Bedminster during her practice rounds, hearing fans call out to her, "Let's do it again, Brittany!" Of course, the supportive sentiment was much appreciated. But what fans probably don't realize is how difficult a feat a U.S. Women's Open defense actually is. A statistical breakdown shows that more defending champs have missed the cut (eight) than successfully defended their title (seven).
"You just have to have a lot of mental strength and discipline to work your process and take it each shot at a time," said Lang the afternoon before her first round at the 2017 U.S. Women's Open. "Which is way easier said than done."
So, what makes a U.S. Women's Open defense so difficult? The only thing that's the same year to year is the trophy. This isn't like defending a normal LPGA event, returning to the same course every year. We're in a different time zone than where Lang hoisted the trophy in 2016. It's also different from an LPGA event because the LPGA isn't running it; this is the only event the tour plays that the USGA runs.
"Obviously it seems like a much bigger deal to defend the U.S. Women's Open," said Cristie Kerr, who won in 2007 at Pine Needles, and finished T-13 the next year at Interlachen. "It's the biggest stage that we have. So everything is heightened."
The last time a champ won the Women's Open for the second straight years was Karrie Webb in 2000 and 2001. With just seven going back-to-back in 72 playings of the championship, that's roughly one for every decade that the event has taken place.
Betsy King is one of those seven. She won in 1989 at Indianwood C.C. in Michigan and defended in 1990 at Atlanta Athletic Club. Her secret?
"The one word for the U.S. Open is patience," King said when reached by Golf World while playing at the inaugural Senior LPGA Championship earlier this week.
She spoke about the difficulty of defending, saying even the littlest details make the U.S. Open more difficult: Being in a new city and having to figure out how to get to the course from the hotel. Being in a new place where you're unfamiliar with the territory makes it harder to feel comfortable.
Her defense in 1990 was an odd one. It was the only time she'd played 36 holes in one day during her Hall of Fame LPGA career. They got rained out in Atlanta on Friday and played 36 on Sunday. King was sitting around for more than an hour after her final round, waiting to see if she'd won.
"It really was a different kind of win," King said. "I played well, but Patty Sheehan kind of had a meltdown. It was one of those things where if we'd played 18 holes, you could've gone home and regrouped, but she had to go out and tee right back off."
Had there not been that rain delay, there might be only six women to have won back-to-back U.S. Women's Opens.
"I wish everybody luck this week," King said. "It's a mind-draining week."