The Loop
Donald Trump compared his forthcoming win on election night to leading the Masters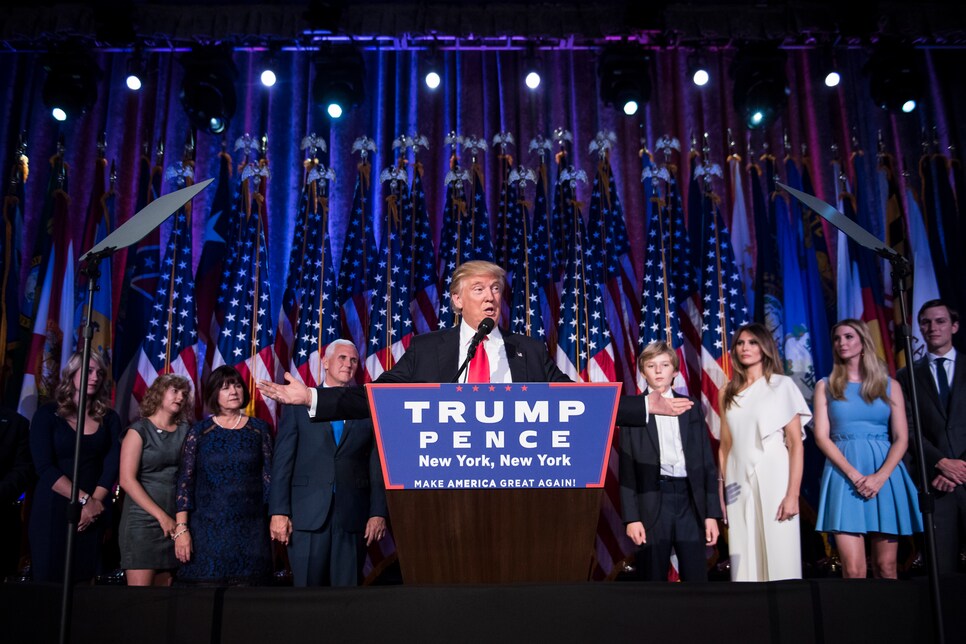 The Washington Post/Getty Images
From business affairs to a personal affinity for the game, Donald Trump has a deep investment in golf. Though the president-elect is a schismatic figure, our own Jaime Diaz noted that the real estate magnate is often at his best on the course. And, as this story from Joe Scarborough shows, golf is never far Trump's mind.
On Friday's "Morning Joe," Scarborough relayed a phone conversation he had with Trump on election night. Scarborough dialed Trump to congratulate the Republican nominee right before he captured Wisconsin. However, according to Scarborough, Trump wasn't having it, using a golf comparision to prove his mindset.
"He wouldn't talk about it, he was flat," Scarborough remarked. "He said, 'You know what? I'm not president until I'm president. I'm at the 17th hole of Augusta National and I'm ahead by one stroke. Now is not the time to celebrate.'"
For all the things that have been said and done by Trump over the past 18 months, this might be the most shocking. After all, our new commander-in-chief, the Leader of the Free World...made a Kenny Perry reference on the precipe of winning the Oval Office. Who could have seen that coming?