The Loop
Donald Trump challenges Obama to a round of golf (but doesn't want to be seen with a club in his hand)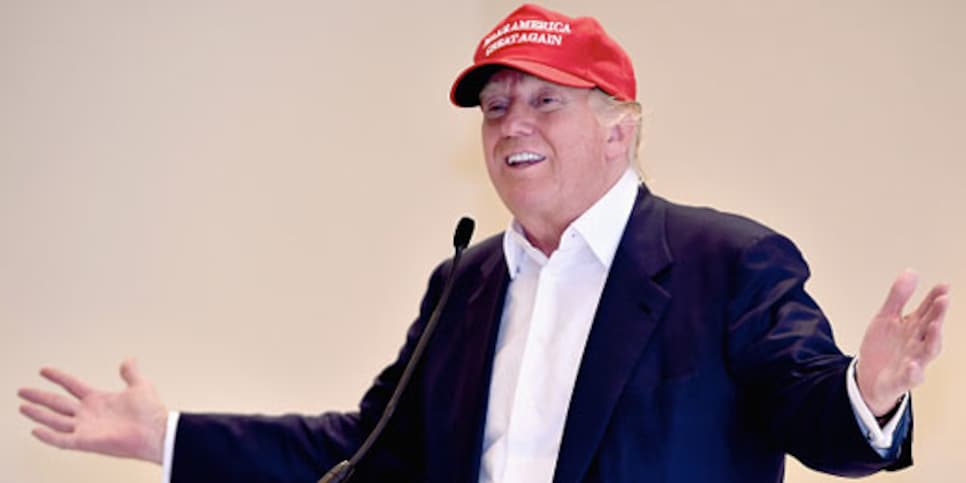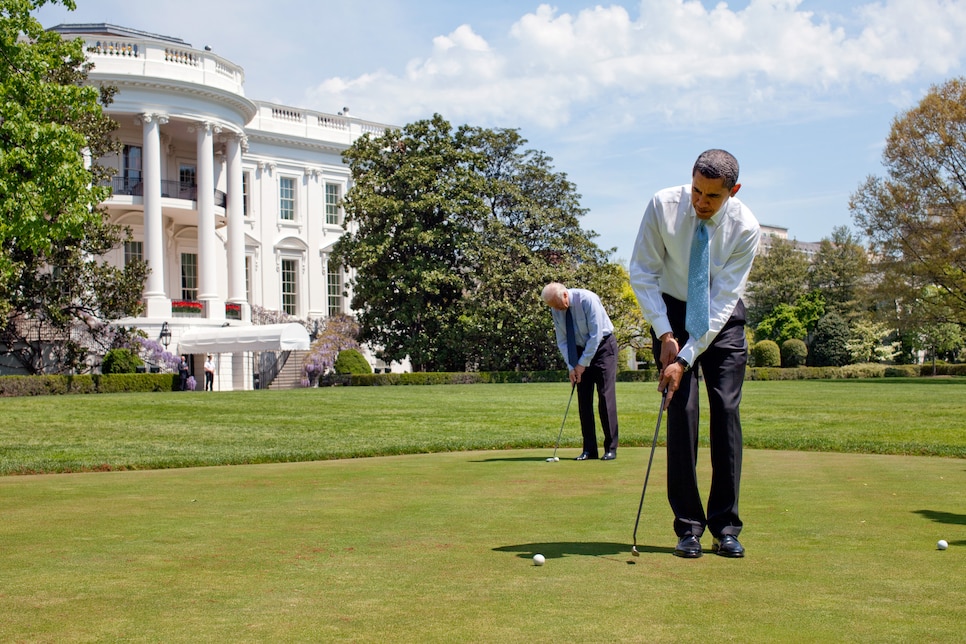 Official White House Photo by Pete Souza
The tricky part is that Trump is leery of the optics that golf presents during a campaign, which explains why when he recently visited Turnberry, he declined to hit the ceremonial first shot.
"I do not want a picture of me holding a golf club -- not that there's anything wrong with that, but I don't want that picture," Trump said at a rally on Wednesday in Daytona Beach, Fla. "So they say, 'Mr. Trump, would you like to hit the first ball?' No! Keep the club away from me. Keep it away. And I like to play golf. I'm a good golfer, believe it or not."
In fact, Trump is so confident in his golf that he suggested the best way for him to secure the White House is to challenge President Obama to a round of golf. The President is believed to have improved considerably since taking office as a 17 handicap, but it's doubtful he's reached Trump's level.
"I should play Obama for the presidency," Trump said. "I'll do it. Then I'd be assured of winning, OK?"