The Loop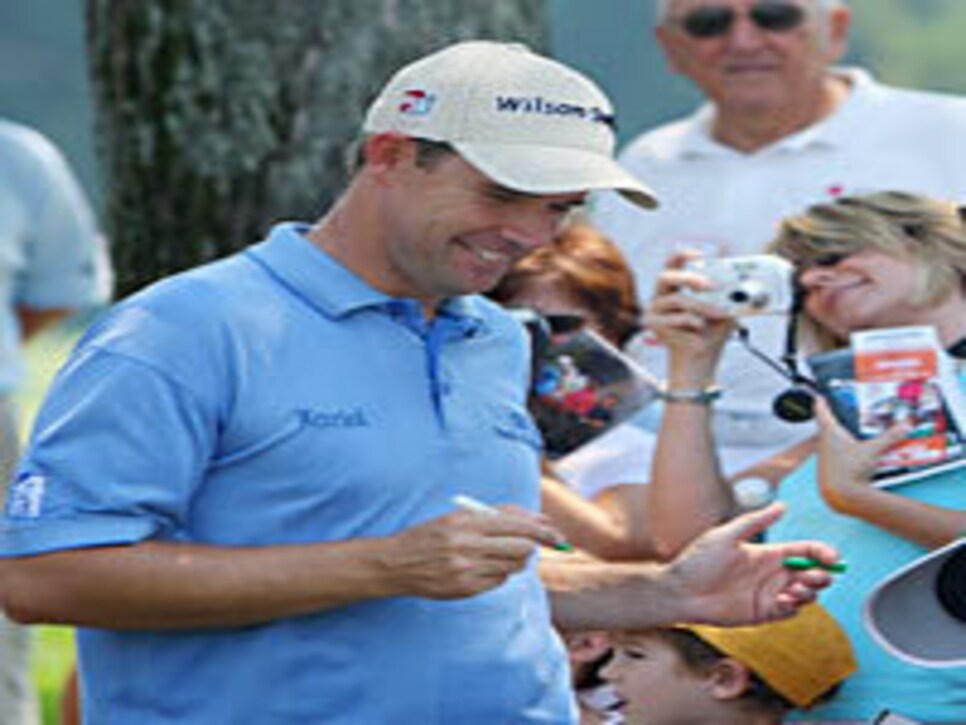 Here's hoping British Open champion Padraig Harrington gets his ego properly stroked today at the WGC-Bridgeston Invitational. According to a Reuters story, Harrington's biggest disappointment about his first-round 72 on Thursday came shortly before he teed off.
"I was really, really looking forward to the guy on the first tee announcing 'The Open Champion' and he didn't do it," Harrington said.
"They used to have a guy here who went into a lot of theatrics announcing the name and they sacked him because he did too much. I wish he was there today.
"He just said: 'Padraig Harrington, Ireland.' I was gutted! I was looking forward to it for the last 24 hours."
(Photo:Stuart Franklin/Getty Images)