The Loop
Do The Chubbies Have A Chance?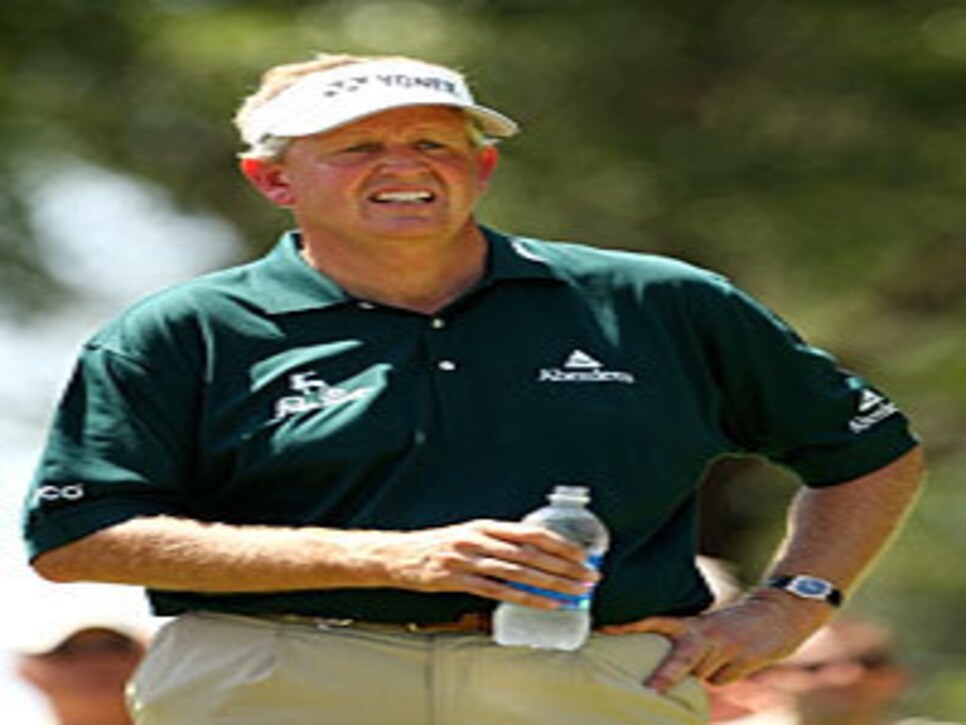 TULSA, Okla. -- The first thing I noticed when I arrived in Tulsa on Tuesday for this week's PGA Championship was the heat. It was also the second thing. And the third.
Oklahoma is celebrating its centennial in 2007 and in honor of the milestone, Southern Hills is offering one degree of temperature for every year of Oklahoma's statehood. No extra charge.
So just how hot is it? It's hotter than Charlize Theron. It's hotter than Cheryl Tiegs when she wore that see-through outfit in the 1978 Sports Illustrated Swimsuit issue. Heck, it's even hotter than the New York Yankees.
The thermometer in my rental car read 98 degrees at 3 p.m. and I heard the heat index was 106. I'm not sure if there is much of a difference between 98 and 106 but tomorrow's numbers are going to be hotter. Try 102 and 110. It is reported that Tulsa is in the middle of a ring of fire, which USA Today defines as "a belt of storms whose heart is a sinkhole of heat." It' not supposed to get cool (re: less than triple digits) until the PGA leaves town, so there's nothing to do put persevere. And go heavy on the sunscreen. Alas, that SPF 15 I brought from Connecticut is not going to cut it.
One thing is certain: Don't bet on the heavyweights this week. Tim Herron, Colin Montgomerie (in photo), John Daly. Forget about them. A roly-poly body shape and sweltering sun don't mix. Phil Mickelson is another one with lots of subcutaneous fat, but he's actually looking forward to playing in the heat. "It loosens your muscles," Mickelson said. "You're able to swing a lot more rhythmic and the ball flies a lot straighter when it's hot because you don't have the resistance. The wind doesn't affect it as much, and the game plays a lot easier. There's a lot more benefits than there are detractions."
Whatever you say Phil. Just remember to drink plenty of fluids.