Dispatch From Carnoustie: Els, Tiger & More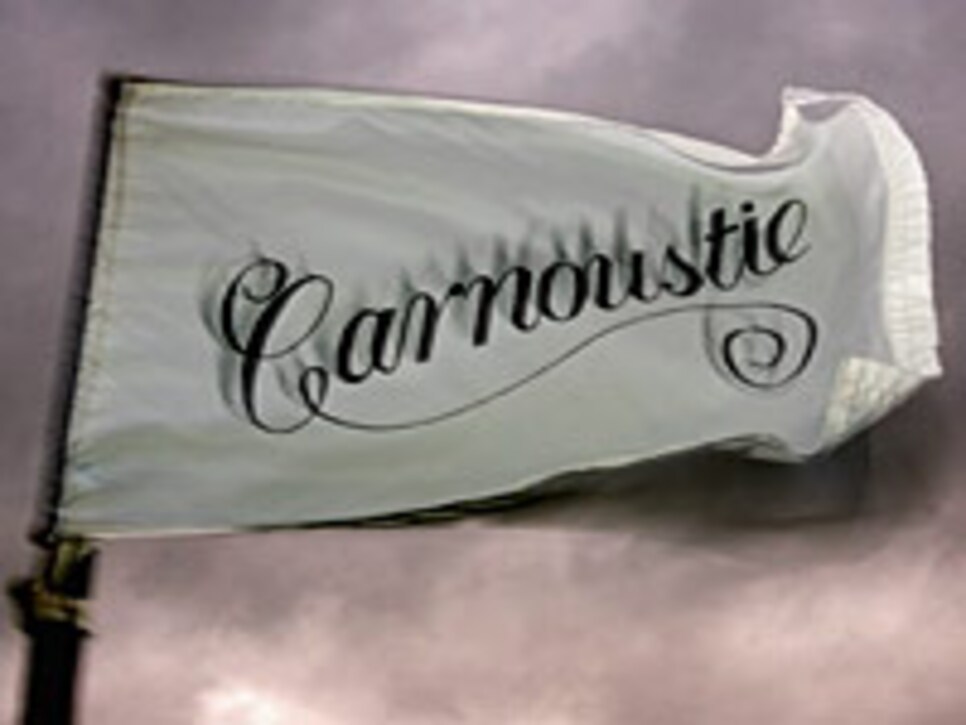 For some additional reference: Tiger hit a driver at the 248-yard 16th. And he was short. Then the weather turned beautiful in late afternoon, and it was gorgeous again today. Els says that when the 16th plays downwind, it's a 6-iron. Phil Mickelson's take: "It's amazing how the wind here might be the same speed as in Phoenix, Arizona, but it's amazing how much the ball gets affected by it." ...
Also amazing: how different the Open venues look when they're amped up in a circus atmosphere for the majors, tents and all. But the golf course is still the golf course: brutally tough. The first thought walking around was of a late-afternoon round at Carnoustie just a few years ago. A number of us gulped a bit when we were directed to the back tees -- as it turned out, the only tees in play that day because the final of the club championship was being played behind us. The wind, mercifully, wasn't its usual self that day, but Carnoustie still was more than a challenge. One of our group looked a tad despondent when asked about his day: "Love the course. Hate myself."