The Loop
Dispatch From Carnoustie: Changes At 18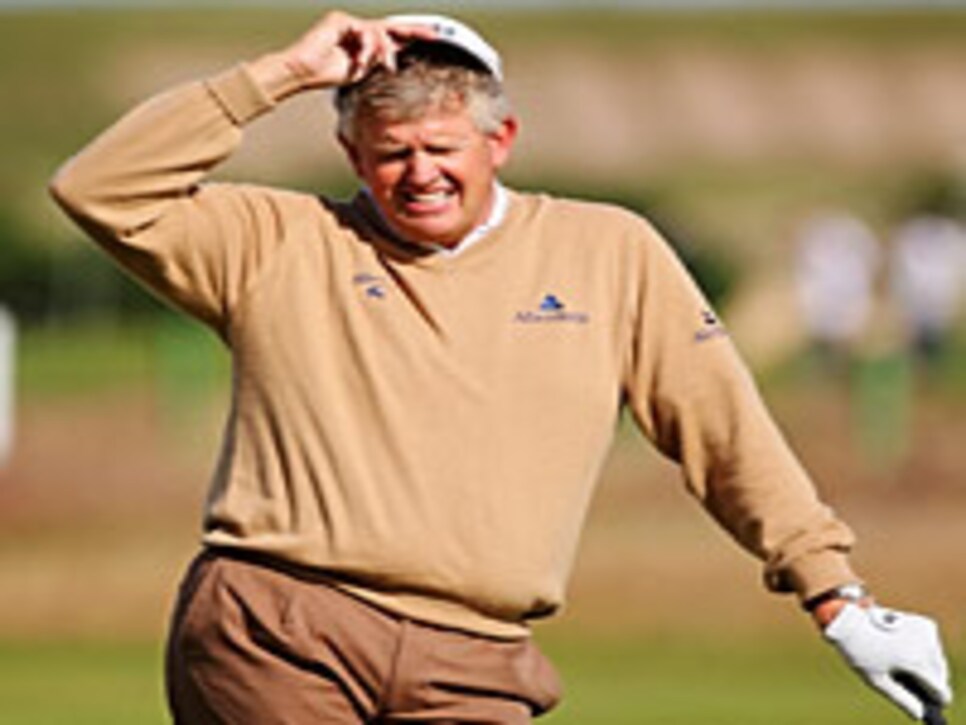 Everyone remembers that Van de Velde, needing only a double-bogey 6 at the last hole to win that Open championship, took a disastrous 7 before losing a three-man playoff with Paul Lawrie and Justin Leonard. After Van de Velde's second shot bounced off a grandstand railing and came to rest in viciously long rough, his slashing third shot dropped into the burn fronting the green, and after putting his fifth shot in a greenside bunker, only an up-and-down got him into a playoff.
Eight years later, only wispy rough remains in that area in front of the burn, even though other areas of the course have some hideously difficult rough.
One huge cause of concern remains at 18, however. Just paces left of the green are out-of-bounds stakes fronted by closely mowed turf. Colin Montgomerie (in photo), along with every other player in the field, is wary. "If that ball is tailing left at all, if it's drawing off the left-hand side of the green, it's out-of-bounds," says Monty, pointing out that the approach at the 499-yard par 4 is a "very, very  demanding second shot when it's that length."
Though some players had less than 140 yards left to the green after wind-aided tee shots in Tuesday's practice rounds, Monty finished late in the day and said he hit a 3-wood ... to 10 feet.
Still, he realizes there's a big difference between a practice round and playing the 72nd hole with the claret jug as the prize. Just recall Van de Velde.
"We know how difficult it is to make a 4 to win," Monty said. "A 6 to win is difficult, and it proved it."