The Loop
DirecTV to broadcast Masters' Amen Corner in 4K ultra high definition
Are you a geek, a golf fan, a DirecTV subscriber and in the market for a television? Have we got something for you. Maybe.
DirecTV will be offering the first live 4K ultra high definition broadcast in the United States from Amen Corner (holes 11, 12 and 13) at the Masters next month.
"The detail is so rich that you might even see the spin of the ball and the divots in the turf as if you're right there on the green," the AT&T news release said.
Of course even if you were right there you would not be able to see the spin on the ball, but to paraphrase Otter in the movie "Animal House," forget it. They're rolling.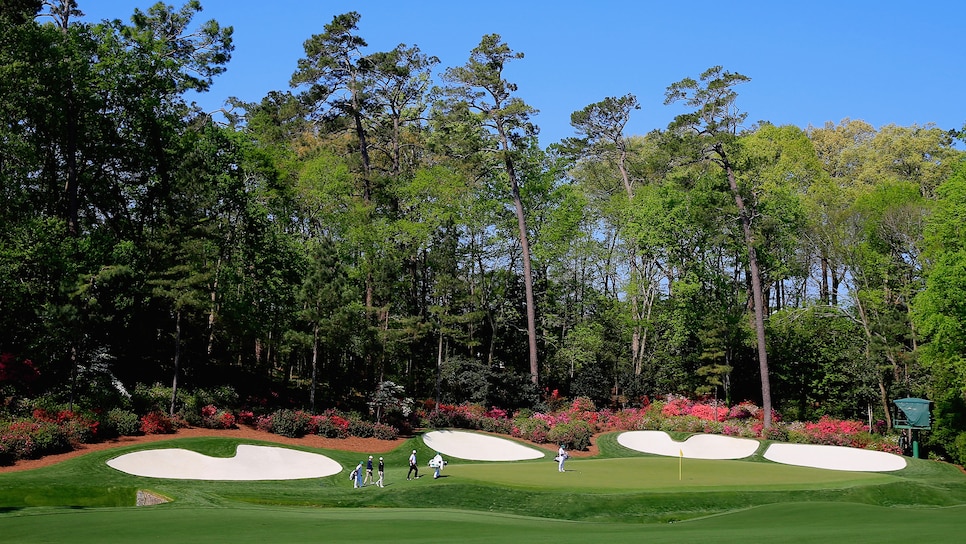 "Once you see it in 4K on DirecTV, it's going to be tough to see it any other way – unless you're there in person," Dan York, chief content officer of the AT&T Entertainment Group, said.
TechRadar describes 4K this way: Pure and simple, 4K means a clearer picture. It's more pixels (8,294,400 to be exact) on the screen at once that creates images that are crisper and capable of showing more details than standard HD."
However, not everyone is sold on 4K. CNET has a story headlined, "Why Ultra HD 4K TVs are still stupid." The story explains that to get a benefit from 4K would require the viewer to sit closer to the television.
At any rate, here's what you'll need to view Amen Corner in 4K ultra high definition, according to the AT&T news release:
— A DirecTV Ultimate or Premier Package subscription with an authorized 4K customer account.
— Its latest Genie HD DVR.
— Either a DirecTV 4K ready television or a compatible 4K television connect to the latest 4K Genie Mini.