The Loop
Did Tatum Gretzky Johnson just make a play for cutest kid on tour?
For the last two seasons, Jason Day's son, Dash, has been the champ when it comes to cutest kid on tour. We've seen a lot of Dash running onto greens, hugging his dad after big wins. We've seen the Instagram videos of him being hilarious and quoting Happy Gilmore while he's hitting golf balls. We've even seen him on a new commercial, where he's the sweetest narrator of all time. And don't forget when we put him on our cover.
But at the U.S. Open on Sunday, a new adorable munchkin was hoisted up by his victorious dad: Tatum Gretzky Johnson.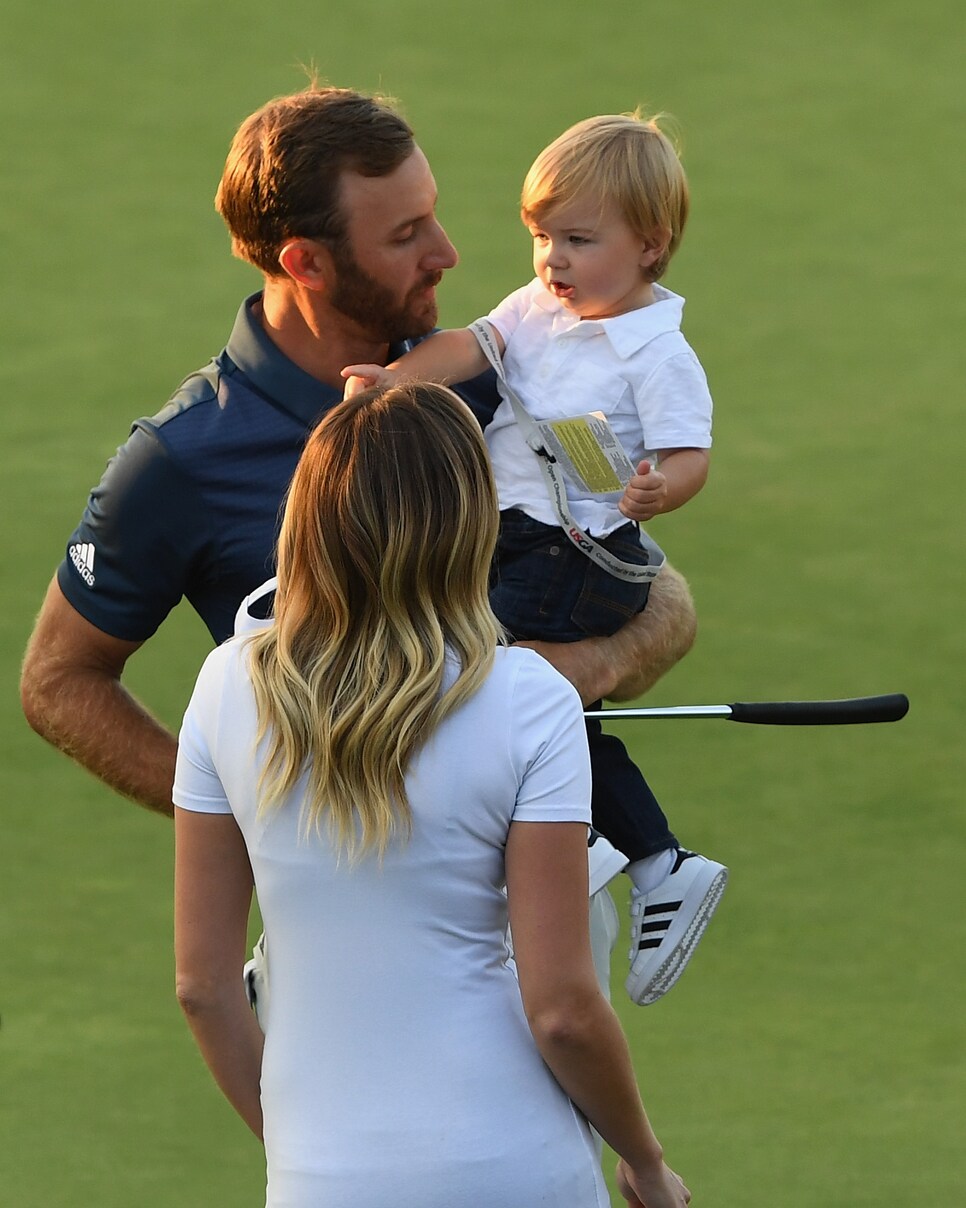 Dustin Johnson's 18-month-old son has found some fame on the Gretzky/Johnson families' Instagram accounts, doing casual things like playing hockey in the house with his grandpa Wayne Gretzky. But yesterday was Tatum's first day in the in the big spotlight: The 18th green at a major.
He handled it like a pro.
Watching nonchalantly as Dustin makes birdie on 18 to win: Check.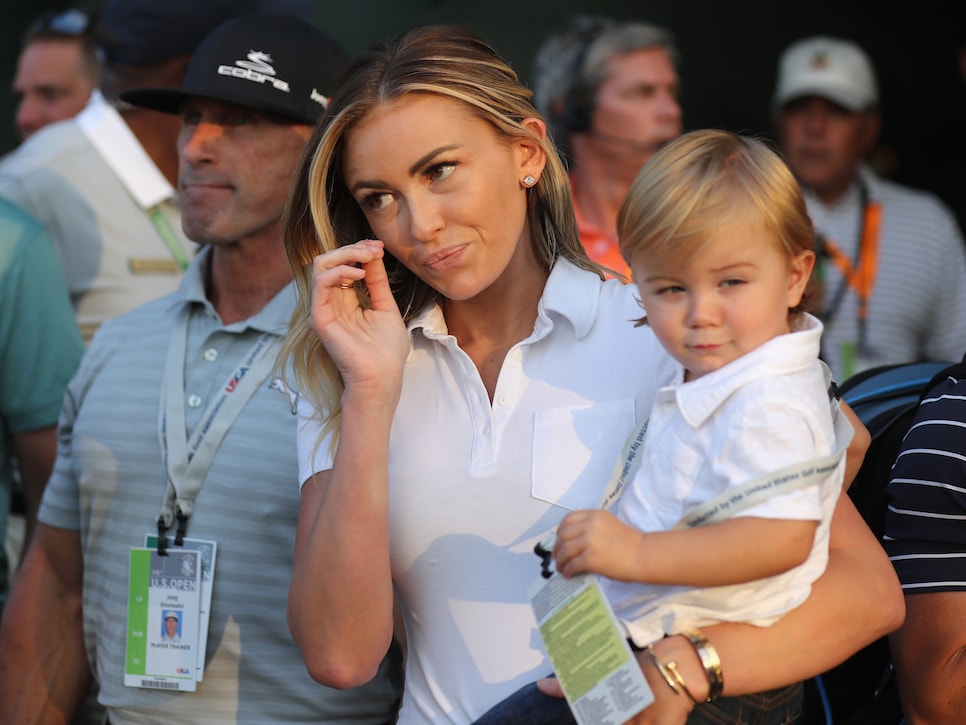 Sprinting onto the green and into dad's arms: Check.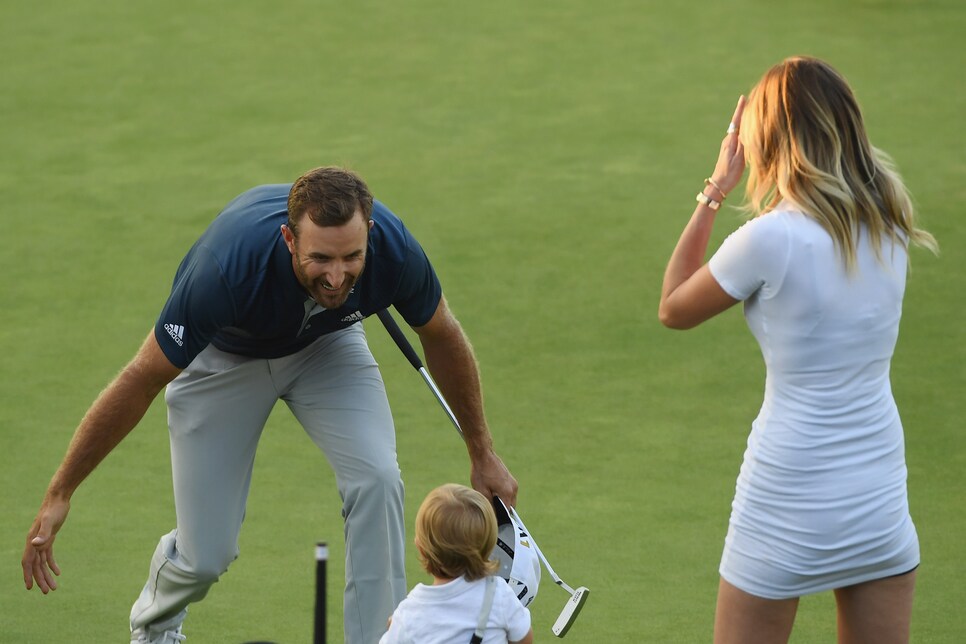 General photogenic cuteness: Check.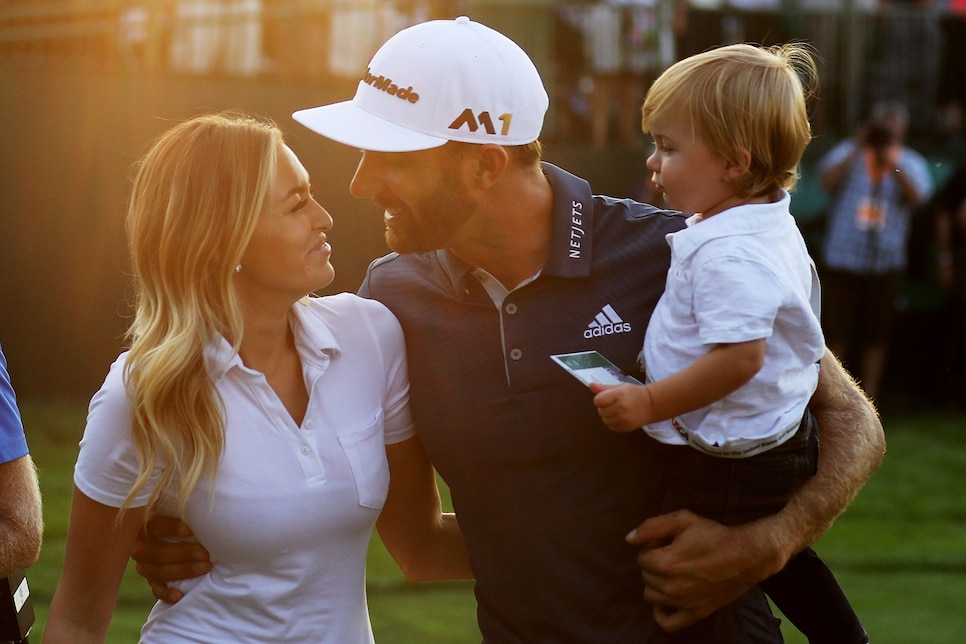 David Cannon/Getty Images