Equipment
Dick De La Cruz, club innovator behind Callaway and others, dies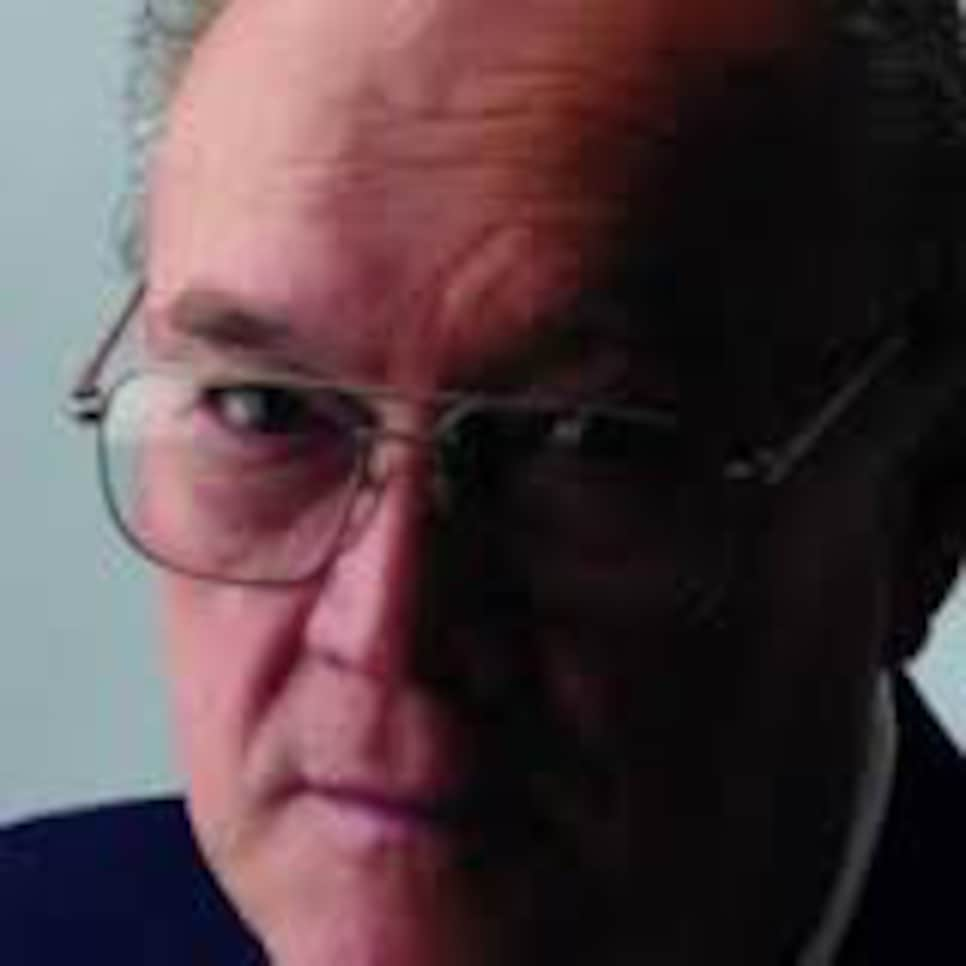 Dick De La Cruz, who grew from grinding and polishing thousands of clubheads a week to making hickory-steel shafted wedges and irons and other memorable designs at Callaway and other companies, died Tuesday in California after a battle with cancer. He was 85.
De La Cruz is perhaps best remembered for his bore-through, hosel-less club designs that became the hallmark for Callaway's woods and irons in the late 1980s and '90s, eventually including the S2H2 line (short, straight, hollow hosel) which later begat the Big Bertha driver and irons. De La Cruz and Richard Parente founded the forerunner of Callaway Golf, Hickory Stick Golf, whose clubs featured a hollowed out hickory shaft around a steel core. When entrepreneur Ely Callaway called the tandem to say how much he enjoyed playing its wedges, he ended up buying the company in 1982.
De La Cruz also is credited with some of the first computer numerical controlled (CNC) milled putter designs in the mid-1980s at Callaway. It was introduced as the Bobby Jones Commemorative Series Milled Billet. And many industry veterans remember calling the loft and lie measuring devices that De La Cruz helped design, "De La Cruz gauges."
"It was a simple, yet accurate means of measuring loft, lie on golf clubs—including woods," remembered Dick Rugge, long-time club developer at TaylorMade and senior technical director at the USGA from 2000-2013. "Woods were more difficult to measure than irons owing to their curved faces, but his device was capable of those measurements plus face angle. All through the '90s and likely beyond, I think it was the standard device used by most golf club companies. One of the first things I did when I got to the USGA in 2000 was to purchase a De La Cruz gauge for the lab."
De La Cruz and Parente later left Callaway Golf and the two spent several years working on the design of a lightweight milled aluminum driver design that freed some 60 grams to be reallocated, while also allowing the golfer to swing the lighter club faster. The milled aluminum driver was the foundation for De La Cruz and Parente's new company Goldwin Golf, which debuted in 1996. He also later was director of new product development for Orlimar.
De La Cruz eventually formed his own company and as early as 2004 had developed a series of drivers made of lightweight magnesium, less than half the weight of titanium. The Mag Cruzer came in anti-slice, anti-hook and neutral versions, each with a 50-gram weight positioned to match the desired ballflight, twice the amount of popular drivers of the time.
"Dick spent his early career in finishing and I learned from him that taking a raw piece and turning it into life, working metal and making it right is a huge part of getting this whole equation right," Toulon said. "You have a perfect milled putter, but you can butcher it completely in 30 seconds out there. Dick knows that. He is this terminally curious human being that never wants to stop learning and teaching."
De La Cruz, a chemical engineer and metallurgist, started his career in the aerospace industry and reportedly once told the Associated Press he "couldn't understand why people spent hours chasing after that little white ball."
But De La Cruz soon became fascinated with the search for making clubs not only more efficiently from a manufacturing standpoint but more effective from a performance standpoint. His start in the finishing business in the 1970s included learning and working at the foot of industry legend Bob McClelland, the man De La Cruz credits with bringing the now common lost wax investment casting process to golf. At one point De La Cruz said his company was polishing 10,000 irons a week, a feat he was able to accomplish by bringing automation to the normally labor intensive process. He eventually got connected with Cobra founder Tom Crow to help him with his ideas. Said De La Cruz, "That was a period in time where they could cast all the clubs you wanted, but they couldn't finish them. Finishing takes time. Because I was able to put in a finishing operation, he was able to get in the golf business."
So began a career that spanned the most intense four decades of innovation in the sport's history. Veteran club designer Clay Long said De La Cruz wasn't afraid of the unusual, even working on the uniquely shallow-bladed Lil' David Slinger irons that came from the mind of Power Pod creator Jim Flood.
"He was a real innovator and an interesting guy for sure," Long said. "He was involved in many golf-related projects and helped a long list of people along the way."
De La Cruz never stopped searching for materials that might change the way designers could think about what a golf club could be, and he once wrote, "Many golfers seem to think that we've reached the end of the line. But my answer to that question is 'No.'
"It boggles my mind when I see the new materials being developed that could be used to improve the playability of today's golf clubs."
Up to the end of his life, De La Cruz was discovering new ways to finish golf clubs with elaborate cosmetics and coatings, a return of sorts to how he started in the business. He talked about a new mass finishing process with the same glee he brought to automated finishing in the 1980s: "It's got some properties that we haven't seen in golf clubs before."
Toulon remembers him as not just having a relentless curiosity (he was at work on building his own test range himself before he died), but as a gentle soul more like a wise, old professor than an industry veteran soured by a business that didn't always reward his ideas in the retail space.
"He was a really important innovator," Toulon said, "and a really nice man."