The Question After Lorena's Retirement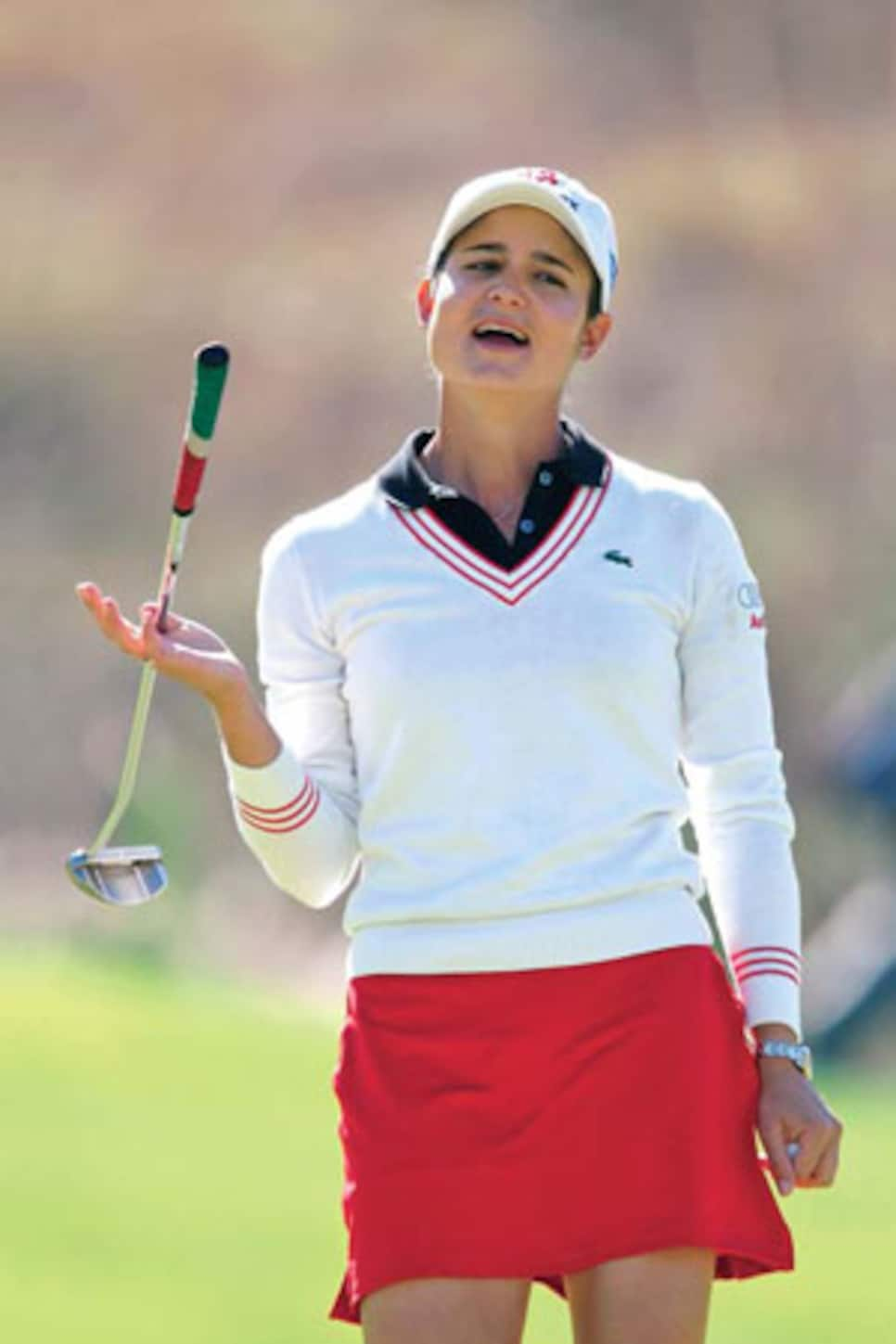 When i first heard that Lorena Ochoa was retiring at 28, I had two unkind thoughts about this exceedingly kind person. First, that she was chickening out on the hard part of being No. 1. Second, that she would be sorry.
I realize that sounds pretty harsh. But I've never subscribed to "going out on top" as the ideal model, especially in modern sports. To my mind, most professional athletes who want to leave early should take a very deep breath, because once they hold that weepy press conference, nothing is simple again. If they come back, it's embarrassing. If they stay gone, it's with regret.
When top athletes lament missing a "normal life" and time with family, I always think, Don't they know normal life is hard? Count me among the presumably deluded who believe that being the best in the world at a major sport is an incredible privilege worth the sacrifices. That it will almost always turn out to be the most fulfilling thing that person will ever do is nothing to be ashamed of. I never begrudge once-great athletes for holding on as long as they can.
Even though Ochoa has long told us that her playing window would be about 10 years, her decision still left me feeling she wasn't fully appreciating her gift. Always a free-flowing player who could separate herself with bursts of birdies, she had become unhinged by erratic play most evident on jittery Sundays. But I wanted her to fight through it.
Others who were the best of their time -- from Mickey Wright to Karrie Webb -- took on that challenge after being ground down by the pressure. Getting there is indeed a lot easier than staying there. But staying there, or thereabouts, for considerably longer than Ochoa's eight LPGA Tour seasons is what puts a player in the pantheon. By quitting so soon, Ochoa -- even with 27 victories and two majors -- forfeited her spot.
Ochoa might have filled her retirement speech with phrases like "perfect time" and "100 percent complete," but she was racing the clock to leave as No. 1, the position she had held for 158 straight weeks. She made it only if -- as she contended -- her career as an active player ended the moment she signed her Sunday scorecard at her farewell event in Mexico, technically before the updated world rankings that would put Jiyai Shin on top were tabulated.
Carol Mann worries that Ochoa's departure coming after Annika Sorenstam's sends an ominous signal to young women athletes: "Are we telling them it's impossible to be excellent and happy at the same time?"
But now it's time for me to take a deep breath. No No. 1 woman golfer has ever had as many sudden forces pulling her away from competition. Ochoa was married in December, to Aeromexico CEO Andres Conesa, instantly becoming the mother of three step-children, and wants children of her own. A devout Roman Catholic, her union with a divorced man was unsettling to her church and her parents. And she has been restless about increasing her involvement with her schools and her foundation as she seeks to improve conditions for children in her native Mexico.
"It got a little complicated," concedes Rafael Alarcon, Ochoa's coach and confidant for nearly two decades. "Lorena has always been very clear at seeing what was coming for her. But then all the things changing in her life made the decision happen a little sooner."
Ochoa knows that in the short term her leaving will hurt the LPGA and the growth of golf in Mexico. But she believes that in the long run she can do more from outside the ropes. Golf for her is a game, and, above all, a means to an end.
Catherine Lacoste won the 1967 U.S. Women's Open and the 1969 U.S. and British women's amateurs, only to leave serious competition at 25 to marry and ultimately raise four children. Now 64, she expressed admiration for Ochoa, and added, "I never regretted my decision."
Everyone hopes that 40 years hence, Lorena will feel the same.