The Loop
Derek Jeter gets golf clubs as his first (of MANY) retirement gifts
It didn't take long for the "Derek Jeter Farewell Tour" to get underway. Two days after Major League Baseball's Opening Day, the Astros honored the Yankees shortstop, who announced in February that this season would be the final of his career.
Before Wednesday night's game, Jeter was given a cowboy hat and boots (perhaps, the most predictable Texas-themed gift) and a set of golf clubs (perhaps, the most predictable retirement gift). Jeter went 0-for-3 with a walk, but who can blame him? He was probably distracted by thoughts of getting out on the course.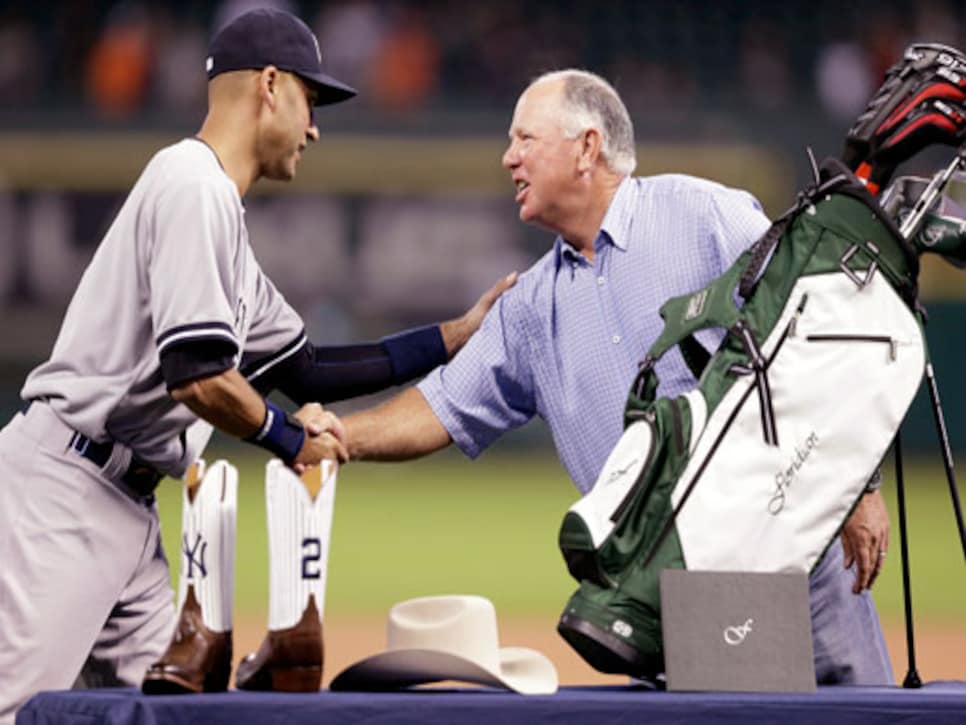 Wait, is that . . . Mark O'Meara? Yep. The 1998 Masters champ was on hand for the ceremony. Hopefully, he gave Jeter, who estimated his handicap to Golf Digest in 2009 at 35, a few tips.
Once the season is over, the future Hall-of-Famer will have plenty of time to work on his game. But before that, he has a full slate of games to play and a full plate of parting gifts to collect. If he got all of that from the Astros, a team he played a grand total of 11 games against, just imagine what (A golf cart? A golf COURSE?) he'll get from a team like the Red Sox.