The Loop
Deal of the Week: Two hours to paradise in Bermuda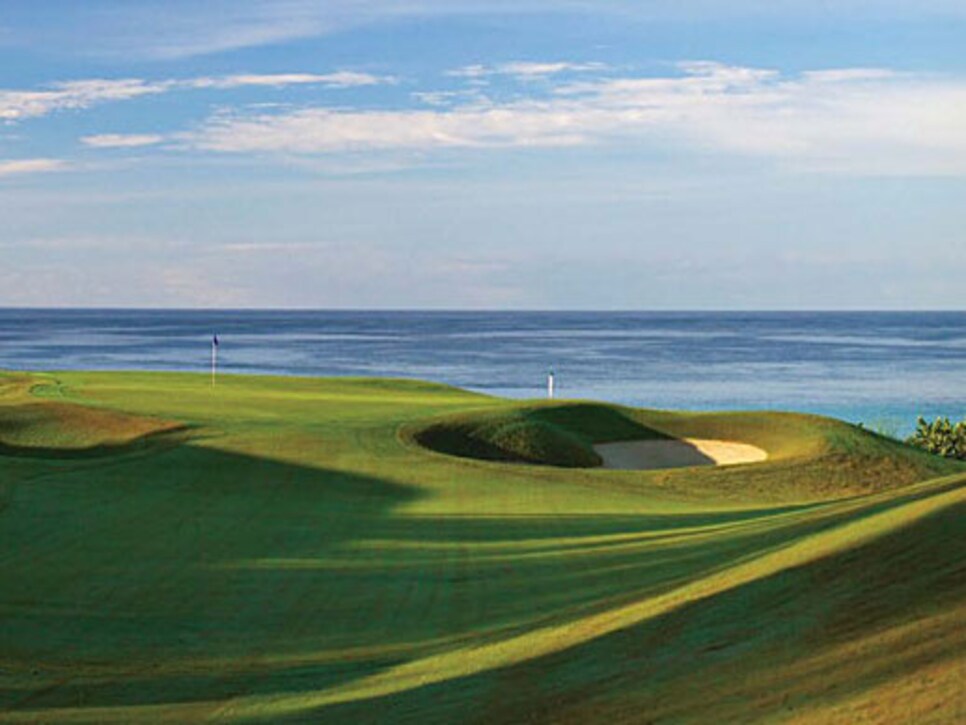 The Caribbean is lovely this time of year, but it's also at least a three hour flight from the Northeast. Go to Bermuda and you can shave at least an hour off that time in each direction, and sacrifice only a few degrees in temperature in the process.
Bermuda is never cheap, but if you can pull the trigger before the end of March you can still score some of the best end-of-winter rates before peak season rolls in. It won't be beach weather, but it is ideal for golf--highs in the high 60s and low 70s and lows only two or three degrees cooler. The Fairmont Southampton sits on a prime, pink-sand beach and has arrangements with the two best courses on the Island--Mid Ocean and Port Royal.
Book the three-night Bermuda Golf Around Getaway and you'll get accommodations in a balcony room, breakfast, rounds at Mid-Ocean, Port Royal and your choice of a third (lesser) course for rates beginning at $749 per person. The green fee at Mid Ocean alone is $250, while Port Royal checks in at $180. You'll also get 50 percent off club rentals, should you decide to leave the sticks at home.
Mid Ocean was built by Charles Blair McDonald, and it has the pedigree (and private club attitude) to befit its age. President Eisenhower and British Prime Minister Winston Churchill met for an informal power summit there in 1953, and, less importantly, Jim Furyk beat Padraig Harrington in the end-of-season major champions' Grand Slam of Golf boondoggle there in 2008.
Port Royal is on the other side of the island, but is situated on equally good waterfront terrain. Public and owned by the Bermudian government, it is the stronger test of the two. Martin Kaymer won the Grand Slam there last year.
American, JetBlue and U.S. Airways all fly direct to L.F. Wade International, while Delta flies direct from Boston and Atlanta. None of the flights are longer than two hours and 45 minutes, and they haven't lost a plane in the Triangle for years.