The Loop
Deal of the Week: Follow Jason Day's footsteps at Whistling Straits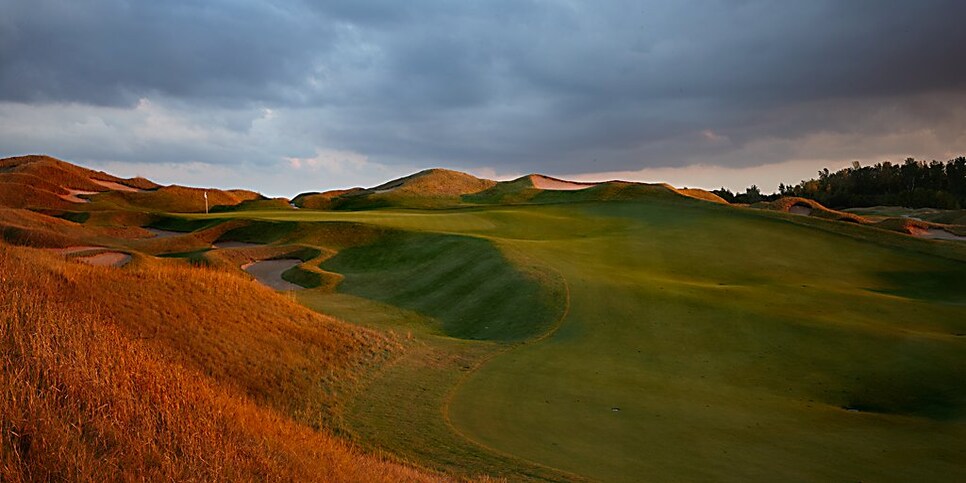 Whether you're interested in checking out the spectacle of Whistling Straits' lakeside location -- or you just want to see if you can hit your tee shot where Jason Day did during the final round of the PGA on the par-5 11th -- you can get your chance with a three-day golf package.
Included are rounds at the Straits and Kohler's muscular inland counterpart, the River Course at Blackwolf Run (parts of which were used for the 1998 U.S. Women's Open) and either the Irish at Whistling Straits or the Meadow Valleys at Blackwolf Run, plus all caddie and cart fees and a half-hour lesson at the Kohler Golf Academy.
Accommodations can be arranged at either the American Club or the Inn on Woodlake, and prices start at $1,212 per person until October 5, when shoulder season pricing takes effect at rates start at $881.
All of the Kohler facilities and accommodations are first rate, and regardless of which hotel you choose, you also get 20 percent off services at the Kohler Waters Spa. Save it for the afternoon after you take on walking-only Whistling Straits. You'll need it after both the rugged walk and the spinal contortions from trying to hit that 384-yard tee shot on 11. (Just drop one out there. Nobody will say anything.)
The Kohler complexes are located about an hour north of Milwaukee and its lovely airport, and a little more than two hours north of Chicago O'Hare. Weatherwise, you'll be rolling the dice as you get to October. The Packers have played in nearby Green Bay in gorgeous low 70s conditions. They've also played in high 30s and sleet. Speaking of the Packers, it will be far easier to secure tee times -- and dinner reservations -- for the weekends the team is on the road, Sept. 13 and Oct. 4.
The restaurants at the American Club are world-class, but if you're looking for something more authentic, head to Bummy's Haus in Howards Grove for the Friday fish fry and a side of cheese curds. It's cheap and tasty, and the laid-back crowd is even tolerant if you wear a Detroit Tigers hat.