The Loop
Deal of the Week: Escape to perfect weather in Palm Springs
There's a reason fancy folks in L.A. and San Diego go to Palm Springs in the fall and winter. Temperatures sit in the high 60s and low 70s with abundant sun, and nights dip into the great-sleeping-weather 50s. The roads are wide, the steaks are large and the wine lists are lengthy.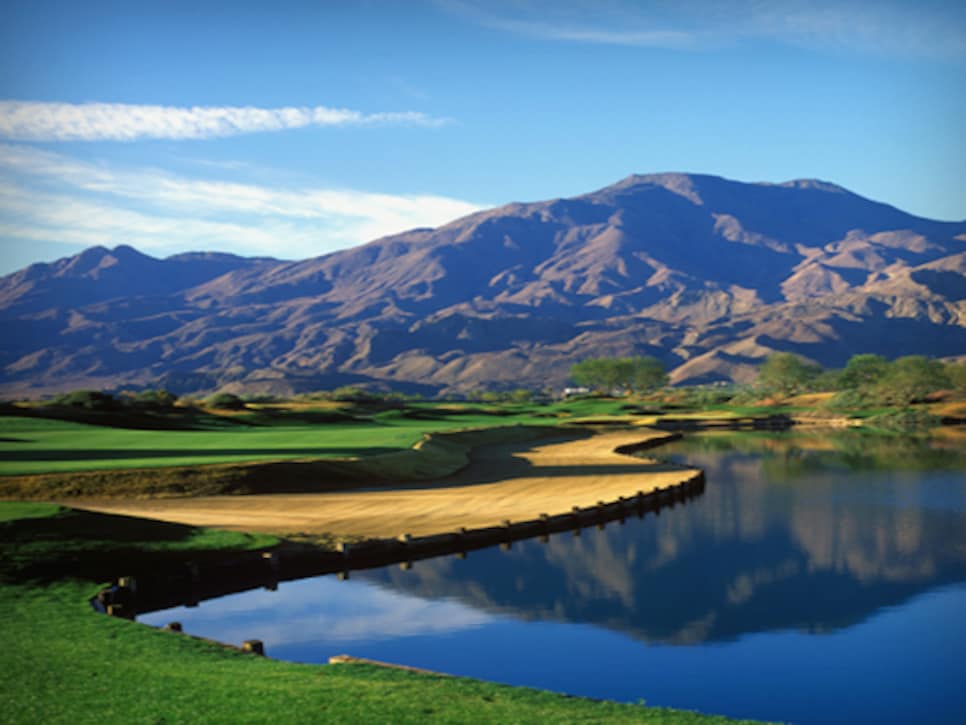 If you have some flexibility to make a midweek trip, it's hard to beat Troon Golf Vacations' four-night Palm Springs Sensation stay-and-play package. For rates as low as $76 per person per night, you get four rounds at PGA West -- two at the Greg Norman Resort course and one each at the Jack Nicklaus Tournament and TPC Stadium Course -- and four nights at the La Quinta Resort and Club. The Nicklaus and Stadium courses are longtime homes of Q school's final stage, and the Norman Resort course matches plush green target areas with vast expanses of crushed marble sand and nine ponds. Rates move up to about $200 if you pick certain weekend or prime dates.
La Quinta Resort is a comfortable place to relax at the end of the day, especially at chef Jimmy Schmidt's award-winning restaurant, Morgan's In The Desert. The farm-to-table menu changes daily, but you can almost always get the braised short ribs. And you should.
Out into Palm Springs, reserve one morning for breakfast at Cheeky's, which features the must-order Bacon Flight -- five custom-seasoned varieties of smoked pig. If you only need one kind, order it in the Blondie's eggs benedict, pair it with your choice of fresh-squeezed juices and sit in the sun with your Wayfarers on, pretending to be Steve McQueen circa-1970.