The Loop
Day 3 at the PGA Championship, as told by GIFs
It's no secret that Phil Mickelson has become a kind of mentor to Keegan Bradley. Mickelson sought out Bradley as a partner for the 2012 Ryder Cup, and Bradley's freewheeling, happy-go-lucky style of play isn't exactly a far cry from Lefty's. But that relationship seemed to hit a new level today when the 2011 PGA champ looked to hit a flop shot strangely reminiscent of Phil's famous shot over short game coach Dave Pelz. Move over Phil: the student has become the master.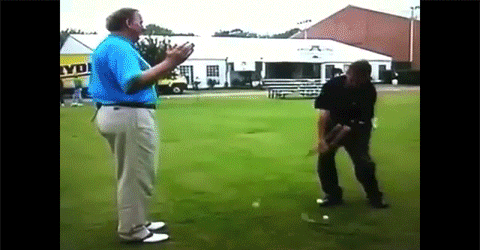 So, while watching Tiger in person may be fun, for the love of God, be careful.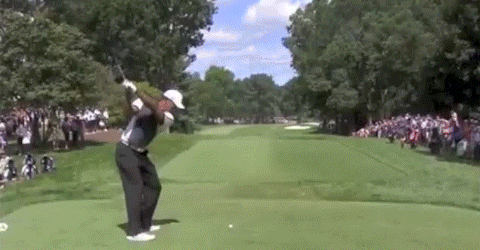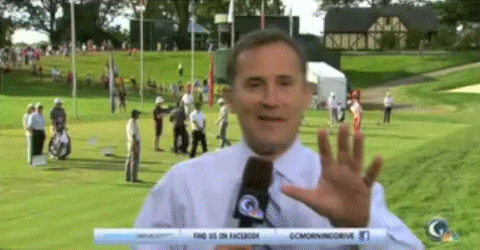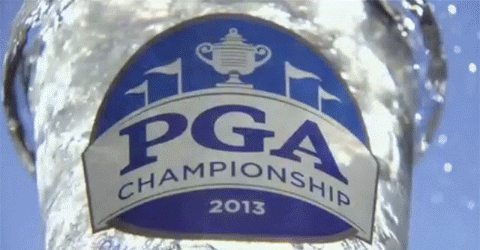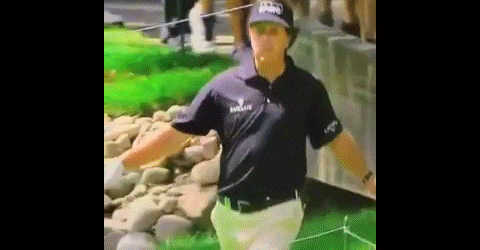 He may be, but as Golf Digest's Executive Editor Mike O'Malley pointed out on Twitter, Rory's two birdies were, at that point, the 10th and 11th of the day, versus 13 total in Round 2 with a full field. Everybody just calm down.