The Loop
Davis Love III on United States roster: "This is the best golf team, maybe, ever assembled"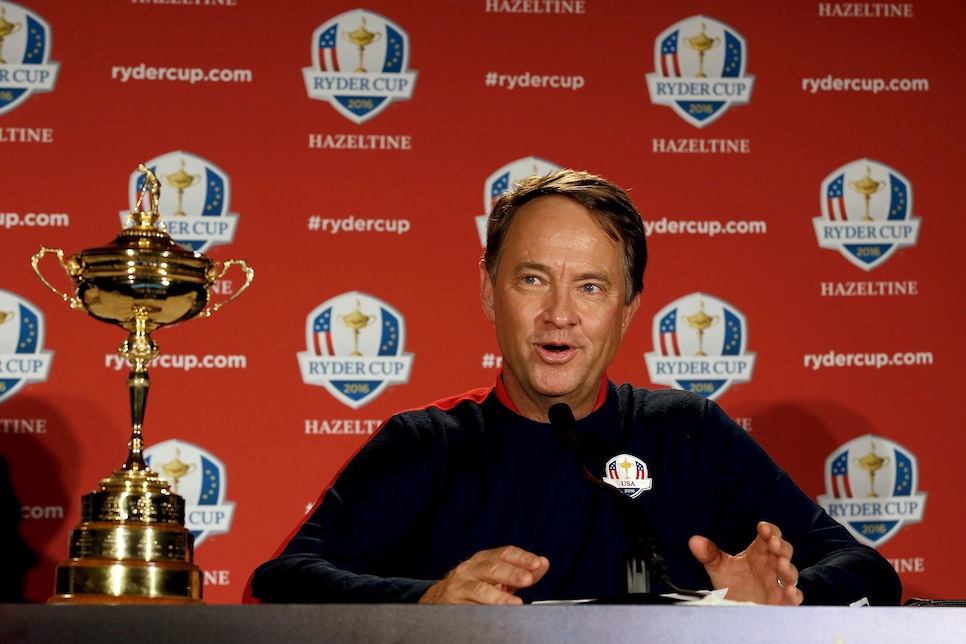 ATLANTA, Ga. -- As losers of six of the past seven matches, one would think the U.S. team enters Hazeltine as heavy Ryder Cup underdogs. Captain Davis Love III doesn't appear to share that sentiment.
Speaking on "Fairways of Life," Love told host Matt Adams that he believes the American club is one of the best the sport has seen.
"We don't have to do anything superhuman, we're a great golf team," Love said Friday morning. "This is the best golf team, maybe, ever assembled."
Such proclamations are not new for Ryder Cup captains. During the opening ceremonies at the 1967 event, Ben Hogan walked to the podium, motioned towards the U.S. roster and said, "Ladies and gentlemen, the United States Ryder Cup team...the finest golfers in the world," and sat down. Hogan was a man of his word, as the Americans won 23½ to 8½ at Champions Golf Club.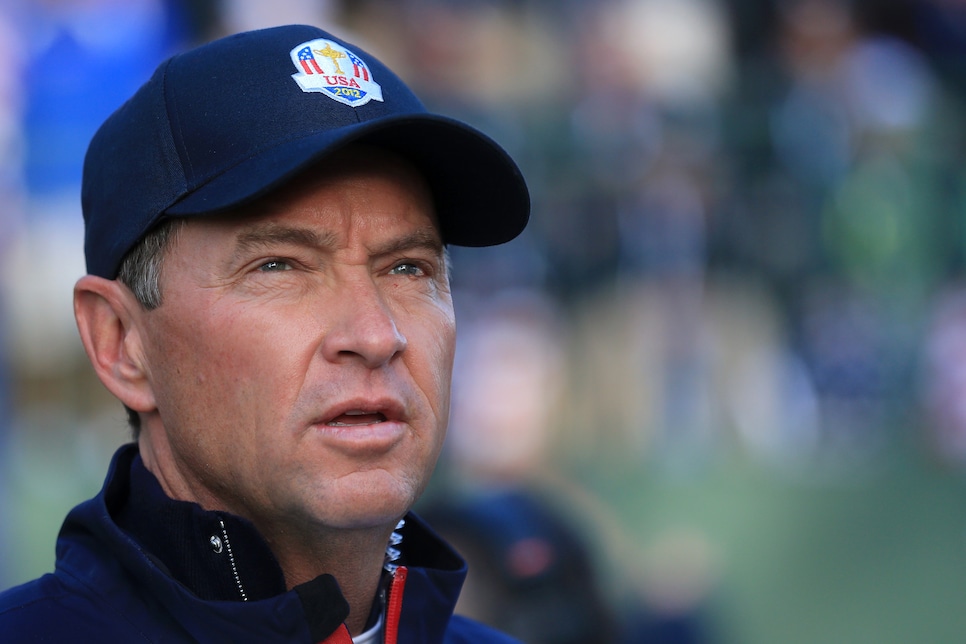 Love also stated that the past U.S. troubles stem from the team trying "not to lose, rather than to win."
"You need to stand up there, smash it down the middle and take off walking," Love said, "and let the other team know we are going to dominate you."
It's not quite as incendiary as Lee Westwood's U.S. remarks this week, but it's safe to say the Europeans will post this on the proverbial bulletin board.