The Loop
Davis Love III is making friends with animals again
Davis Love III has a new friend. It's good to see he's gotten over saying goodbye to Sammy the Squirrel. Instead, say hello to Lilly the Llama:
Well, at least, we think that's a llama. It sure looks like one of the two llamas from the great llama chase earlier this year:
Of course, Love bonded with Sammy the Squirrel at the 2013 Presidents Cup.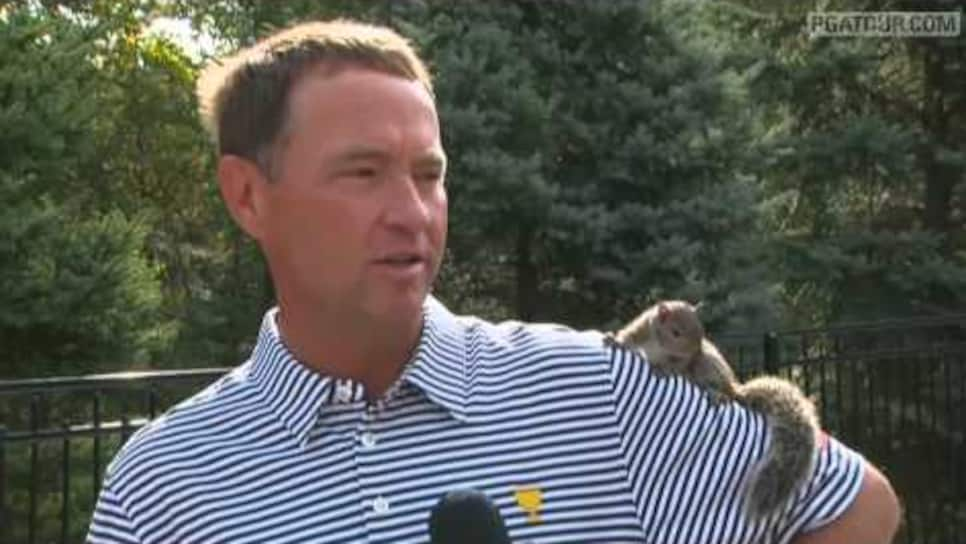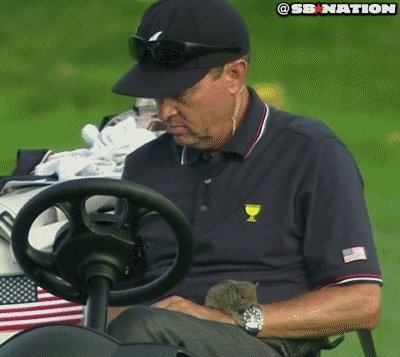 Perhaps, he's found a new team mascot for next year's Ryder Cup.