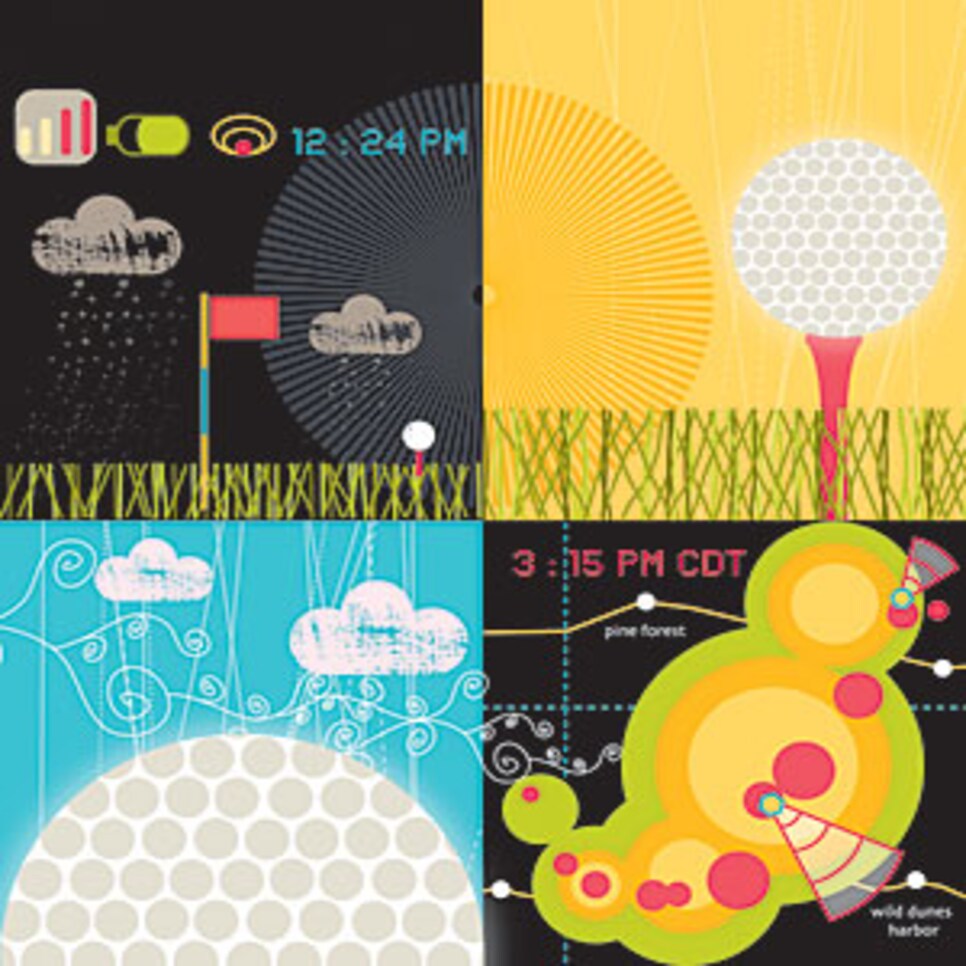 My buddies and i were on a road trip. I had just made my first (and last) eagle of the season--bad drive into fairway bunker, Hail Mary into hole--when the truly heavy rain began. We hid under the overhang of a closed concession stand and had to decide whether to wait out the storm there or call it quits and run for the clubhouse. I fired up Raindar, an Android app that uses a smartphone's GPS to determine its location and then displays moving local radar images on a zoomable Google Map. "It looks like just another 15 or 20 minutes," I said, authoritatively. So we hung tight, and in less than half an hour we were back in our match.
When I began playing golf, 20 years ago, the only convenient source of weather information was television. At the time, in fact, I wrote that obsessive viewing of The Weather Channel on grillroom TVs was the closest thing in Myrtle Beach to an organized religion. Since then, because of the Internet, a golfer's potential supply of easily accessible, highly detailed meteorological data has burgeoned. That hasn't always been a good thing; I know guys who make nongolf weekend plans if their wife shows them a 10-day forecast with a 20 percent chance of intermittent showers. But if you're the sort of player who wants to keep his annual hole count as close as possible to the theoretical maximum, the new technology is indispensable.
Raindar gets its radar images from one of my favorite websites of all time: Weather Underground (
), which was the world's first online weather service. Weather Underground aggregates data from monitoring sources all over the world, including not just official entities, like the National Weather Service (NWS), but more than 22,000 personal weather stations, which are devices owned by amateurs and linked over the Web. As a result, the website's readings are minutely detailed and highly localized. And Weather Underground has begun experimentally incorporating amateur data into its forecasting model, with the goal of improving on the NWS. Toby Skinner is the company's vice president of marketing and an avid golfer--he's from England and is a member of Royal Ashdown Forest Golf Club, south of London. He told me, "Essentially, every weather station will be getting its own personal forecast."
Wunderground.com's most useful feature for golfers is the WunderMap, which is a live weather map that a user can customize to an extraordinary degree. You can set the radar images in motion; add "Storm Tracks" (which predict where trouble is headed); display temperature, wind and precipitation readings from stations all over the world (including your own, if you have one); overlay things like cloud cover and forest-fire smoke; incorporate golf-critical traffic conditions (using data from Google); and display everything on top of a map, a satellite picture or a combination of the two. You can also use the main site's travel planner to check historical temperature and precipitation data (as well as course information) for buddies-trip destinations. And many additional features are in development, among them a predictive utility that will enable a user to scroll through radar images several hours into the future--ideal for any golfer wondering whether to pack a rainsuit for the second nine.
Recently, Weather Underground introduced its first truly dedicated smartphone app, in scaled-down versions for the iPhone and Android. The app is free and should be considered an obligatory download for all golfers, because it lets you carry your personalized weather map in your golf bag. As on the full site, you can zoom down as close to the ground as Google Earth will let you go, making it possible, for example, to follow the progress of individual storm cells toward individual golf holes. I keep Weather Underground's app on my phone's home screen--although you could make a case that I don't truly need it, because unless one of my kids is getting married or there's lightning (a topic I'll address in a future column) I'm going to be playing anyway.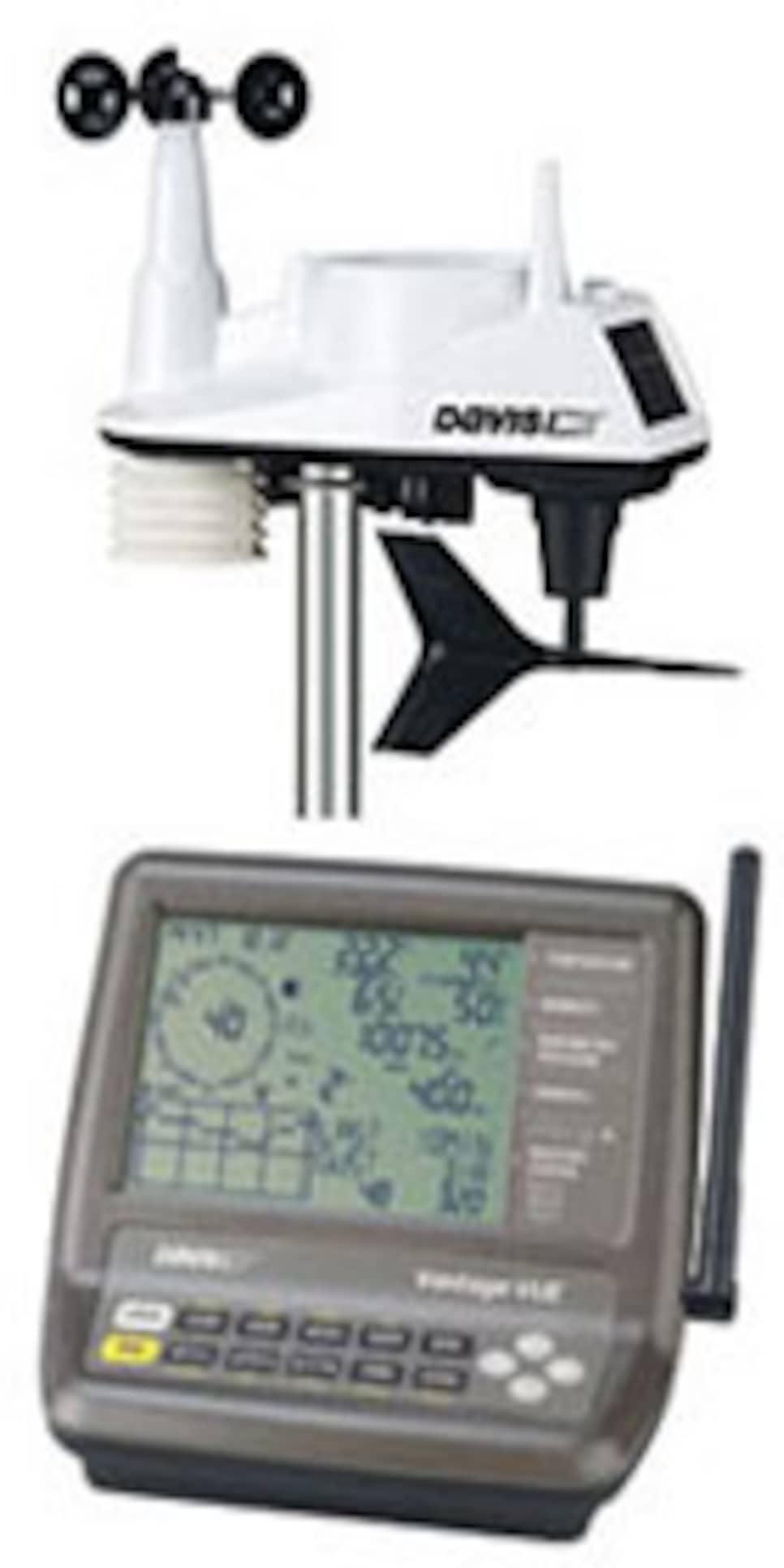 Any golf club can contribute to the global supply of golf-oriented weather information by installing a weather station of its own. Prices range from less than $200 to a little more than $1,000; Weather Underground has links to suppliers and detailed instructions. Chuck Prewitt, one of the site's vice presidents, pointed me to the Davis Instruments 6250-WHUB3-KIT, sold by Ambient Weather, which can wirelessly stream real-time home-course data to your WunderMap and to the world.