The Loop
David Feherty ready to come out of hibernation, start new role with NBC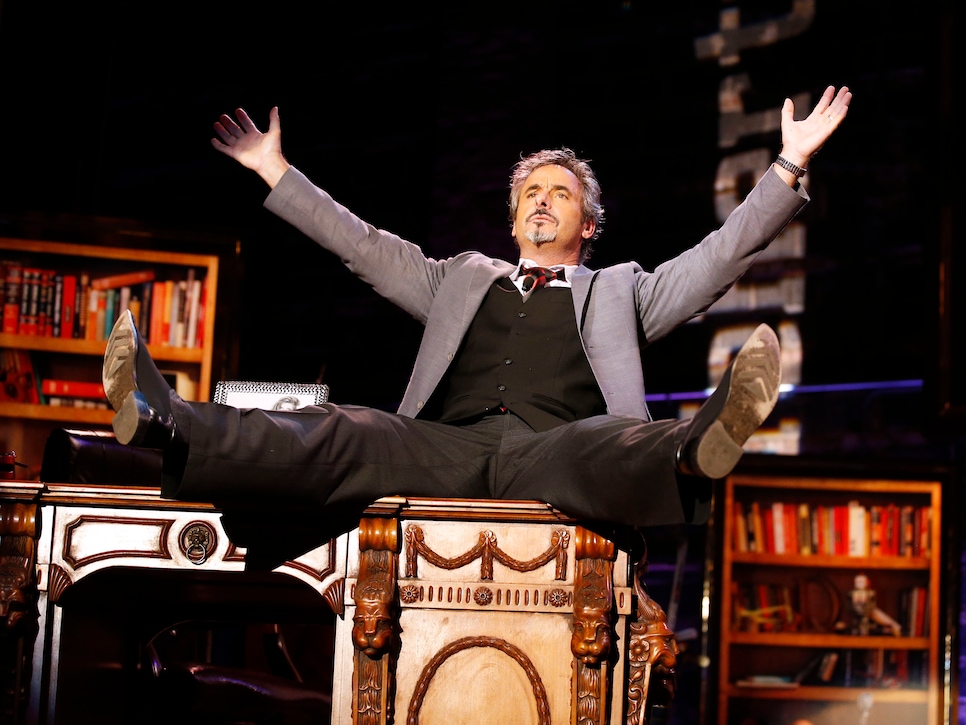 It's been more than four months since David Feherty signed with NBC/Golf Channel, ending a 19-year run as an announcer for CBS. Not surprisingly, the frenetic TV personality is excited to be nearing the end of his time away from golf telecasts. Both because he restless, and he's looking to shed some pounds.
"I've had a few months off now, and traditionally I spend the winter worrying about the next season and eating too much, so right now -- I'm not sure that I'm qualified to commentate on any sporting event other than the "Biggest Loser," Feherty said during a conference call on Thursday. "I just hope the ladder of the 18th tower supports my weight. It's like I'm trying to catch up with [Roger] Maltbie. But that'll come off as the season goes on."
Whoa! Shots fired at his new co-worker! OK, so obviously, Feherty and Maltbie must get along well for Feherty to make such a crack. And viewers are hoping to see that type of chemistry when they become golf's new dynamic duo as on-course reporters. Of course, for the deal Feherty signed in September as golf's most coveted free agent (He was the overwhelming choice for favorite on-course reporter in Golf Digest's recent TV survey), he's going to be doing a lot more than roving the course and providing the occasional one-liner.
Beginning with next week's Phoenix Open, Feherty will begin a busy 2016 slate that will include the British Open, the Ryder Cup, and the Olympics in which he'll serve three different roles during NBC/Golf Channel's coverage of events: His familiar on-course reporting duties, manning an outer hole tower as he's done at the Masters, and often serving as lead analyst during weekday coverage.
"I'm pretty nervous about it to be honest with you," Feherty said of being in the main tower, before adding moments later, "I just hope to be informative and entertaining, in that order."
Lines like the jab at Maltbie will certainly fall under the latter category. But will he feel as free around his new TV crew? And how will he get along with Johnny Miller?
"I don't know Johnny particularly well, but I've always liked his sort of unfiltered -- you might not always agree with him, but you have to respect his opinion," Feherty said. "He was such a fantastic player and has been in broadcasting now for so long. I think some people sort of expected there to be some friction between Johnny and myself. That couldn't be farther from the truth. I'll poke fun for sure, but it's one of those things where you sit down with someone, have dinner, and all the rest -- it's not long before they understand that it's coming from a kind place."