The Loop
David Feherty details extent of his drug and alcohol abuse in interview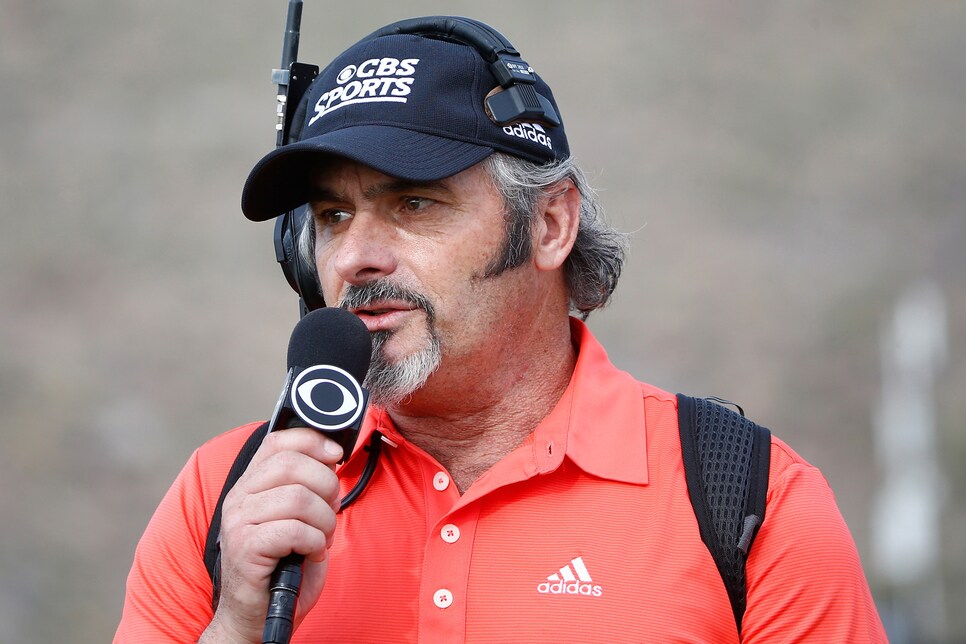 David Feherty has never backed away from his history with drugs, alcohol and depression. But in an interview published Wednesday by Rolling Stone, Feherty, who recently joined NBC Sports after 19 years on CBS, went into deep detail about his personal battles.
"A typical day was 30-40 Vicodin and two and a half bottles of whiskey…real whiskey. Whiskey with an 'e,'" Feherty said. "There was cocaine, there was dope. When I think about it now I'm like, 'Why am I alive?'"
Other Feherty revelations include going on a two-day bender after winning the Scottish Open in 1986, getting addicted to painkillers early in his career, and the role Tom Watson and Jack Nicklaus played in his recovery.
Vulnerability is one of the many reasons why Feherty is beloved. Don't expect that to change now that fans know exactly how far he has come.
Read the entire interview with Rolling Stone magazine here.