The Loop
David Duval, a nine-club set he practices with and why it might help you
David Duval has little status on the PGA Tour beyond his reputation as a former world No. 1, which complicates his ability to set a schedule.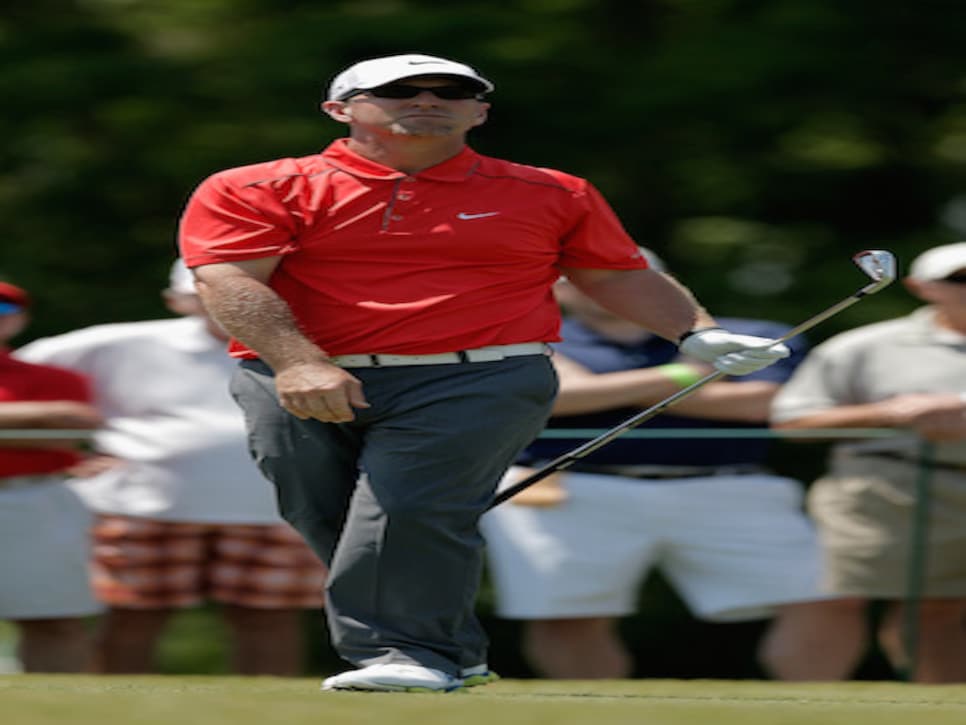 After his round of four-under par 68 at the Zurich Classic of New Orleans on Thursday, he offered an interesting take on how he has decided to prepare for tournaments, not knowing when his next start will come. He walks his rounds at home, carrying a nine-club set specially made that doesn't necessarily coincide with the complete set he uses in competition.
"I'm carrying a limited set of clubs," he said, "so I have the challenge of having to hit golf shots."
The idea came to him after he missed the cut at the Arnold Palmer Invitational and missed Monday qualifying for the Valero Texas Open.
"I'm hoping I'm playing New Orleans four weeks later. What is the best thing I can do to be ready? So what I've started to do is I had a special set of clubs made, starting at 56 degrees, backing out seven degrees [per club]. So I carry a 56, a 49, a 42, a 35.5, a 28.5, and like a 21.5. I carry a driver and putter and and a 4-wood. I don't even play a 4-wood."
So, is it a good idea? We posed the question to Jason Guss, 37, who in 2013 was named Michigan's teacher of the year and twice has been recognized on Golf Digest's list of top 20 teachers under the age of 40.
"I'll tell you, for someone like David Duval, a former world number one, who's been going around the last couple of years from instructor to instructor trying to get his technique back, this is a super idea, to get your mind off your technique and to get back to being a player again," Guss said.
Guss said further that there's a lesson there for the recreational golfer, too. Think having to hit a shot calling for an 8-iron when your options are a 7 or 9-iron. He cited a drill he often uses "especially with a high school kid who's not a great bunker player," he said. "I take the sand wedge away from them and hand them a 5-iron and say figure out how to do it with a 5-iron. Once you put the sand wedge back in their hands, it's like cheating."