The Loop
Dave Kindred and Justin's Sweater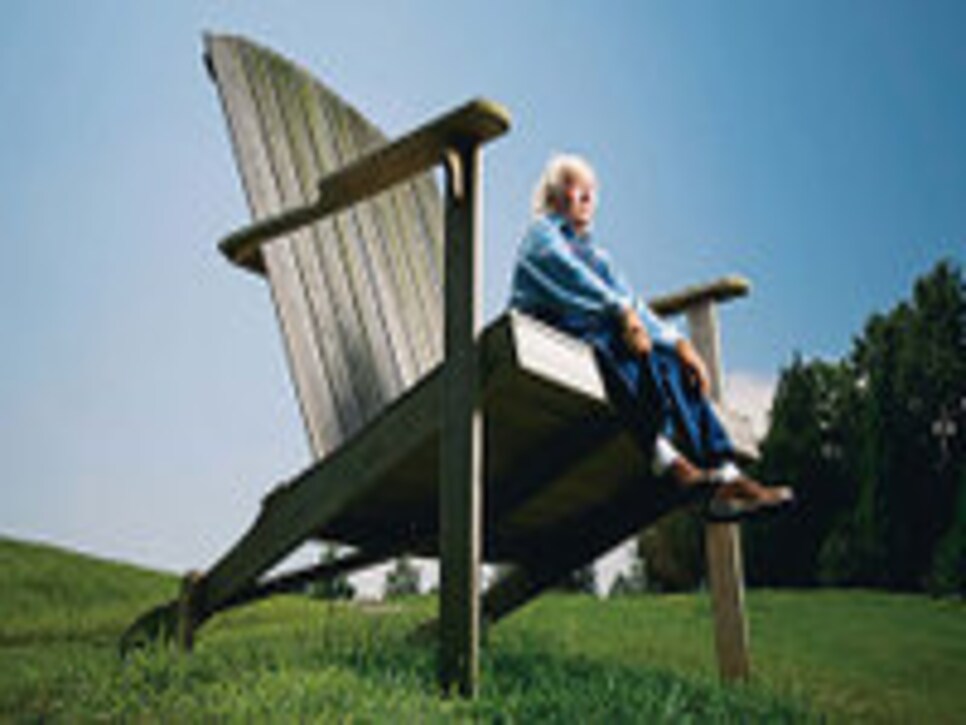 Every month I enjoy the January issue of Golf Digest. I especially enjoy Dave Kindred's column because I respect him tremendously from growing up in the Washington DC area and he was always my favorite columnist in The Washington Post. But I have to confess to being shocked that he spent two pages in your prestigious publication reviewing Meadows Farms Golf Course.
About ten years ago, I had a foursome set for Saturday morning. My 17-year-old daughter (who was an accomplished golfer but didn't want to play that day but did want to see this notorious course) came with us. I went in and informed the cashier that I would be walking so my daughter could ride (there is a mandatory cart requirement). The cashier informed me that we would have to pay for my daughter. I always find this sort of situation as short-sided. But, I said, "No problem how much is the cart fee?" The cashier informed me that, "No, you will have to pay a full greens fee for your daughter." I asked for the pro and he gave me some excuse about insurance requirements. Because Meadows Farms is over 50 miles from home, having our daughter leave wasn't an option. So I reluctantly paid the full greens fee for my daughter who did not play (she didn't have her clubs).
When we came in at nine, the club pro came over to me at the grill and apologized for the policy. He said that it was a policy created by the owner and that he did not agree with it.
Bill Meadows will never get another greens fee from me.
Loved the rest of your great publication! Keep up the great work!
Thanks, Jim. We never got that rider-pays-too policy either. It's very un-golf like because it assumes that we'll cheat and let our kids (or wives, friends, non-golfing in-laws) hit a few shots. Wait? Isn't that what we're trying to encourage? It's confusing, isn't. But after a decade it may be time to let Bill out of the penalty box, you think? One may also surmise that courses will drop odious rules now that the sky is falling.