The Loop
Dates set for 2016 Olympics golf qualifying
MIAMI - The cutoff for qualifying for the 2016 Olympic golf competition has been set for July 11, just a few weeks before the Rio Games begin with the opening ceremonies on Aug. 5. That's 885 days away. Hopefully, the golf course will be completed by then.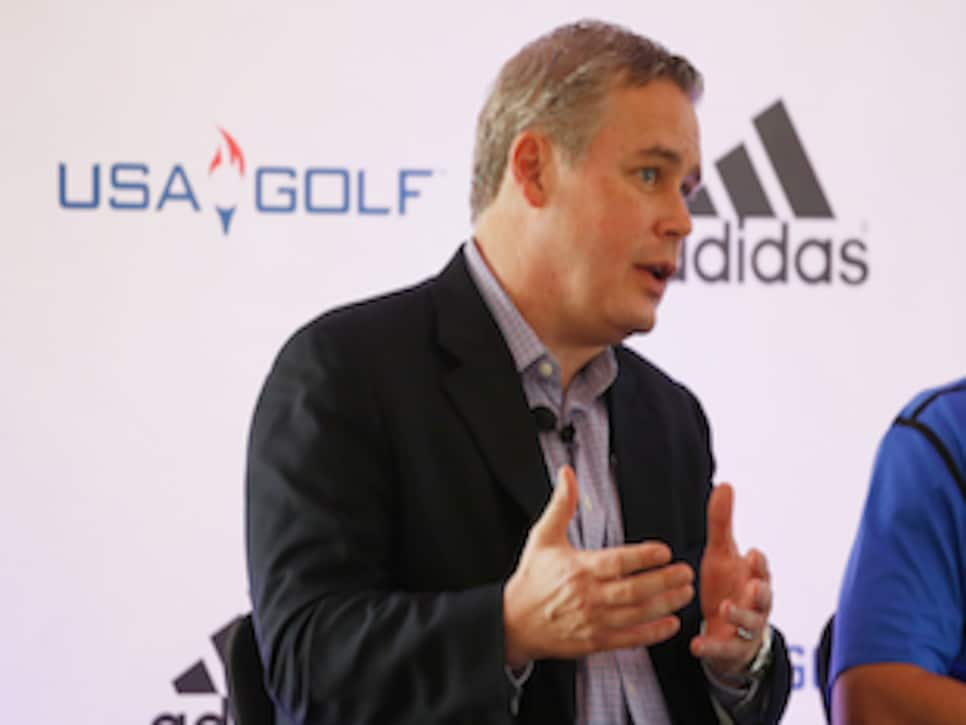 The PGA Tour's Ty Votaw (shown here), vice president of the International Golf Federation, revealed Tuesday at Trump National Doral the date when the 60 players in the Olympic men's and women's tournaments will be determined, though a, "comprehensive announcement will be made in a few weeks' time. Where [July 11] falls in relation to the world golf schedule is still to be determined."
Both the men's and women's tournaments will be 72 holes of stroke play. The men's competition will begin in the first week of the Olympics, which run Aug. 5-21. The women's event follows in the second week. Golf has not been included as an Olympic event since 1904 in St. Louis.
Votaw spoke at a press conference in which adidas Golf announced that it has been named the official uniform provider for USA Golf, the national governing body that will select the U.S. golf team for the 2016 Games in Rio de Janeiro, Brazil.
Construction of the Olympic golf course, designed by Gil Hanse, is more than a year behind schedule because of land and legal disputes. Hanse, who renovated the Blue Course at Trump National Doral for this week's WGC-Cadillac Championship, still hopes to complete the layout by early 2015.
Hanse is scheduled to appear at a press conference at 9 a.m. Wednesday with Donald Trump, who purchased Doral Resort in 2012.
A completion date beyond 2014 puts a squeeze on the IGF, which plans to hold a "test" event on the new course before the Olympics.
"There have been no determinations made relative to the test event," Votaw said. "A lot of it will be dependent on what the readiness of the golf course is going to be. Our original projections were to hopefully have a test event in the first half of 2015. That's moved to the second half of 2015. We may ultimately end up having a test event in the year of the Olympics themselves early in 2016.
Votaw said a test event is used for multiple purposes, from operations and procedures to the playability of the course so that adjustments can be made. But if a test event isn't held until late '15 or early '16, "our ability to make significant changes to the golf course is going to be limited," Votaw acknowledged. He added that any necessary adjustments would have to come from tournament setup.