The Loop
Danny Willett is finding the best way to improve his popularity is playing good golf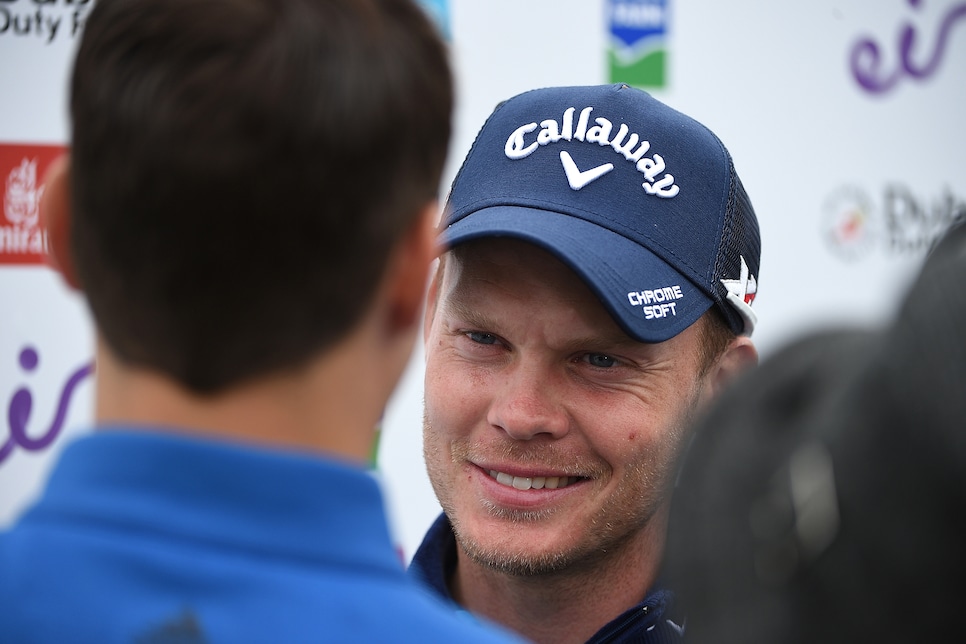 Even allowing for the fact that the European Tour is in Ireland this week, the difference has been easy to detect. At the end of Rory McIlroy's rounds in the Dubai Duty Free Irish Open, the World No. 3 works his way through a lengthy string of television, radio and print media interviews. All are well-attended affairs, the exact number of microphones dotted around the 27-year-old Ulsterman's head difficult to count.
Danny Willett, the new Masters champion, does the same round of post-round duties. But none have taken as long as McIlroy's, even as Willett has found himself leading the event after the first and second rounds at the K Club outside Dublin. And the groups of media gathered around the Englishman have been noticeably smaller. Yes, McIlroy is the bigger name and draw in his home country, but it is hard not to think golf's most recent major champion deserves more attention.
It is increasingly clear, too, that Willett goes his own way among his fellow professionals. Last month, after his victory at Augusta National, GolfDigest.com reported that Willett's best mates on tour are a pair of caddies. This fact reflects two things: the down-to-earth nature of this typical Yorkshireman and, conversely, that he is far from the most popular player on tour.
One week after the Masters, Sky Sports asked a number of English competitors to tape congratulatory messages for Willett. All did, but only under duress. None really wanted to pay tribute to someone they clearly had little time for.
Willett's obvious confidence in his own ability—a necessity for any golfer wanting to make it to the top—is part of that "problem." Increasingly, he is perceived as being overly cocky and a "bit flash."
"This year in Abu Dhabi he hired a Lambourghini for the week and roared into the car park at the golf club," says a European Tour pro who wishes to remain anonymous. "That didn't really go down well with the lads on tour."
Still, there are two sides to every tale. Willett has never been anything less than helpful and charming in my correspondences with him. He "gets" that part of his job is talking to the media in whatever form. Since his maiden major victory he has—amidst the upheaval of becoming a new father—fulfilled all kinds of obligations. Managed by the wily Chubby Chandler of International Sports Management, he has been guided well.
So, even if he is capable of rubbing some of his peers the wrong way—and who isn't?—there is more good than bad in Danny Willett. And, one suspects, at least one more major title. He's that good.