The Loop
Danny Lee is the No. 1 golfer in the world (when it comes to taking selfies)
This has been a big year for Danny Lee. The 25-year-old former U.S. Amateur champ won his first PGA Tour event at the Greenbrier Classic. He qualified for his first Presidents Cup team by finishing 10th on the International Team points list.
And apparently he discovered the selfie.
Lee started his Instagram account a little less than two years ago, and it began, fittingly enough, with a picture of him. But it wasn't technically a selfie seeing how he's holding up a bunch of Callaway drivers (the international rules of selfies, which I'm making up as I type this, dictate you have to also be taking the picture).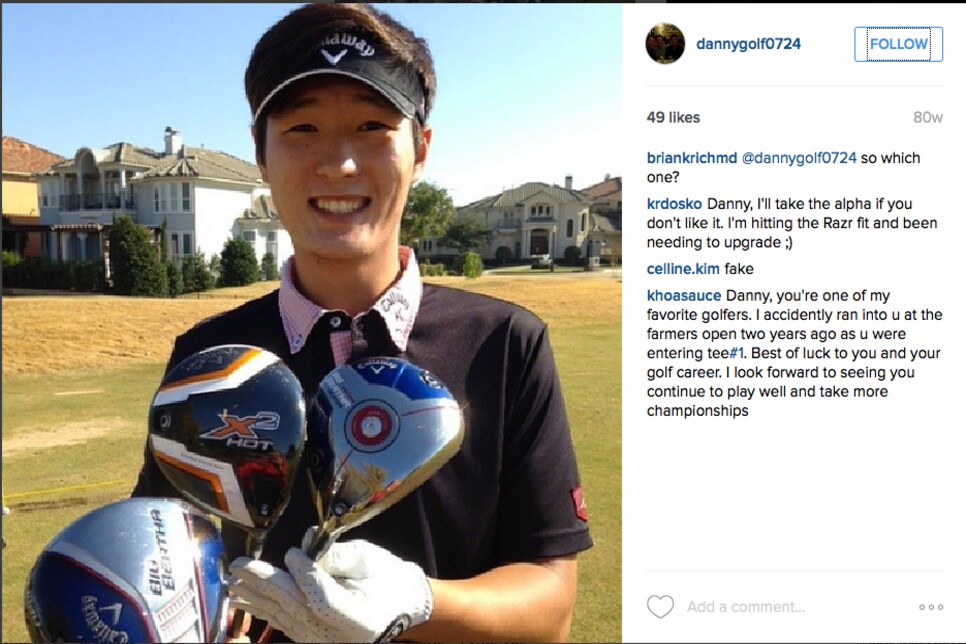 After some innocuous pictures over the ensuing months -- a football game, Danny out to dinner, Danny next to a bunch of other dudes at the golf course -- Lee took his first official selfie in the Callaway trailer before the PGA.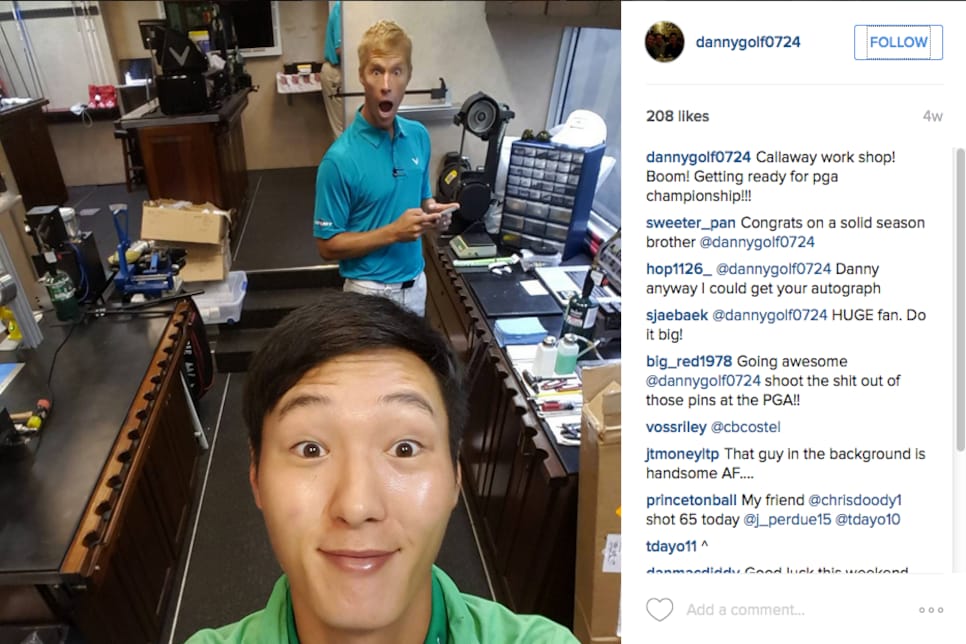 And since then, he's sort of been out of control.
Here's Danny on the tee box at Whistling Straits.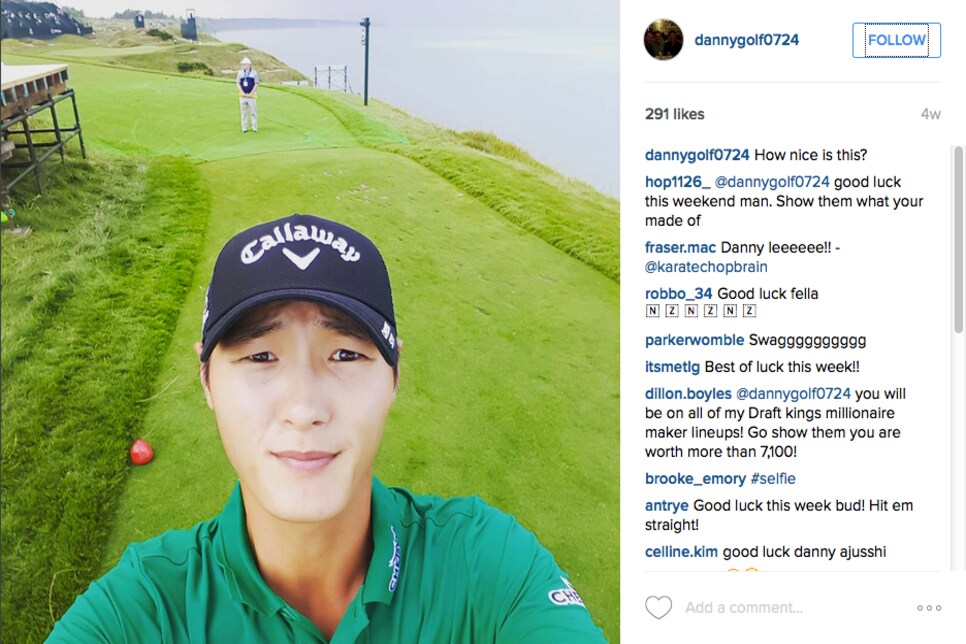 Here he is wearing a very small hat.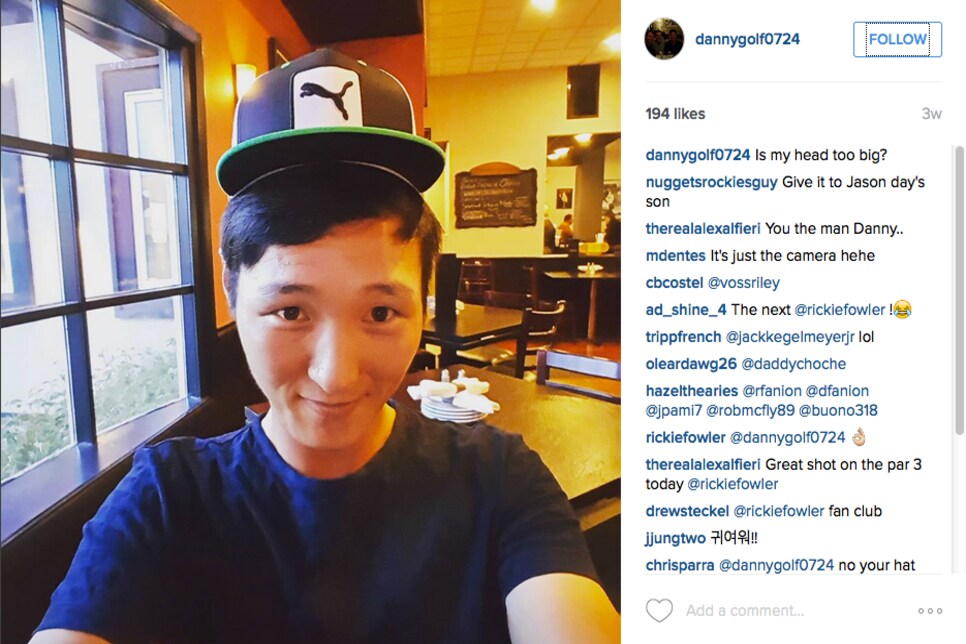 Here he is looking sad about returning home to Dallas.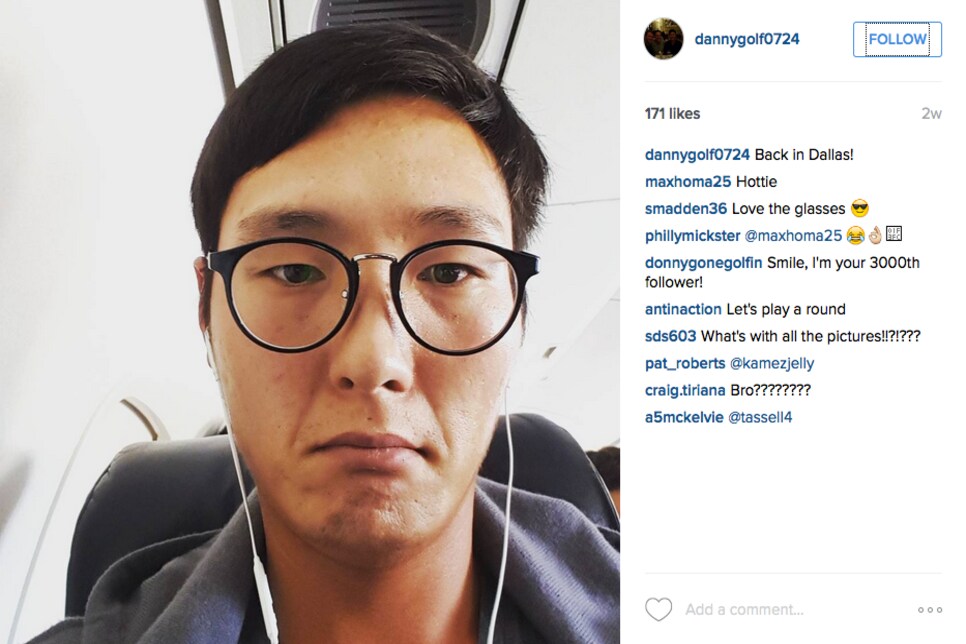 And here he is lost in Times Square.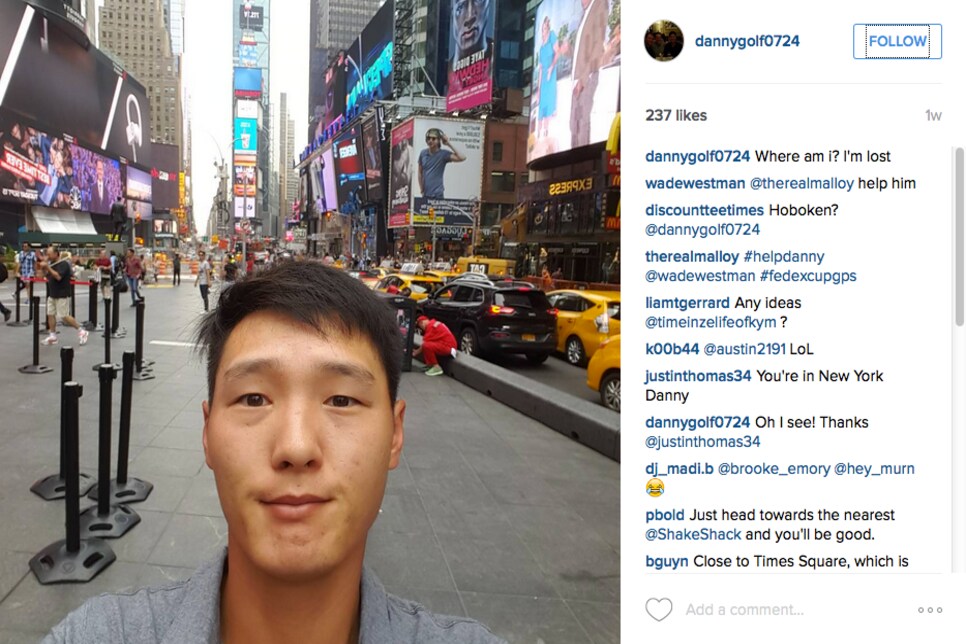 We can't say with 100 percent certainty this is Danny.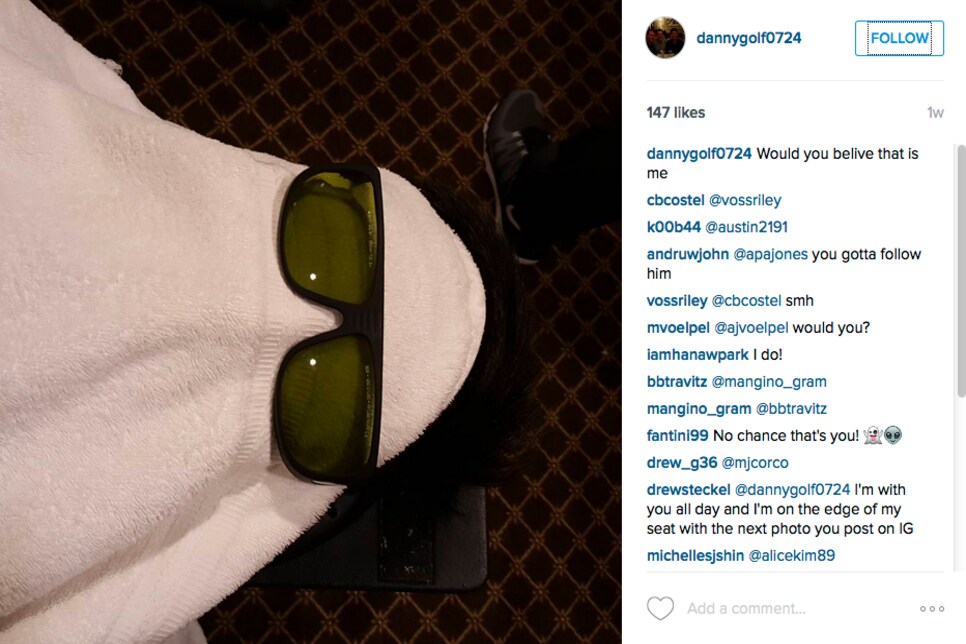 But we're pretty sure this one is.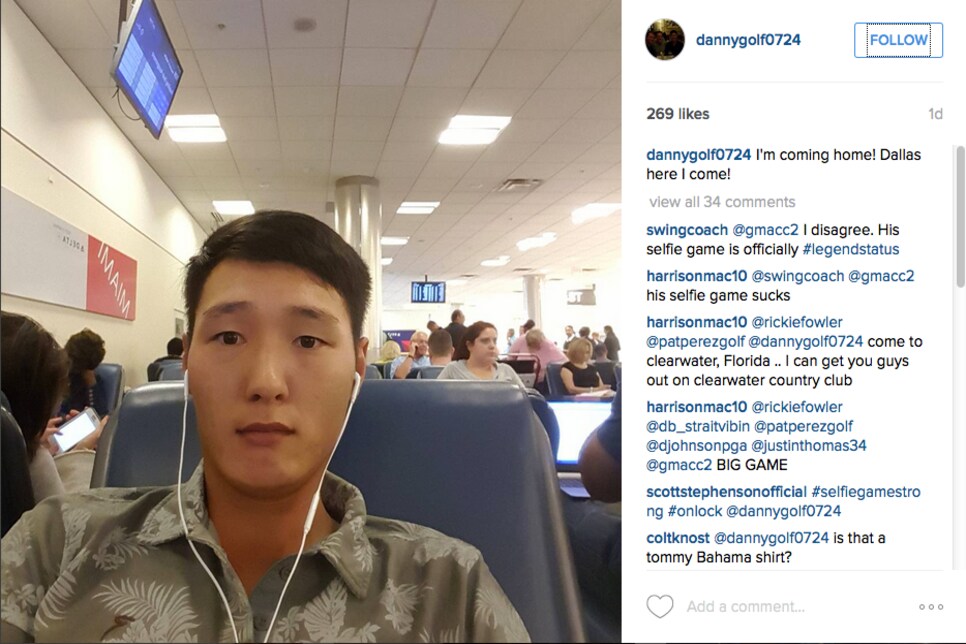 Not that we're pathetic enough to count these things -- OK, we actually are -- but Lee has posted 16 selfies in four weeks. That's a pace of 208 selfies a year, and we're not even factoring in all the splendid selfie opportunities that will be afforded Lee at the Presidents Cup.