News
Danielle Kang wins KPMG Women's PGA Championship, her first LPGA title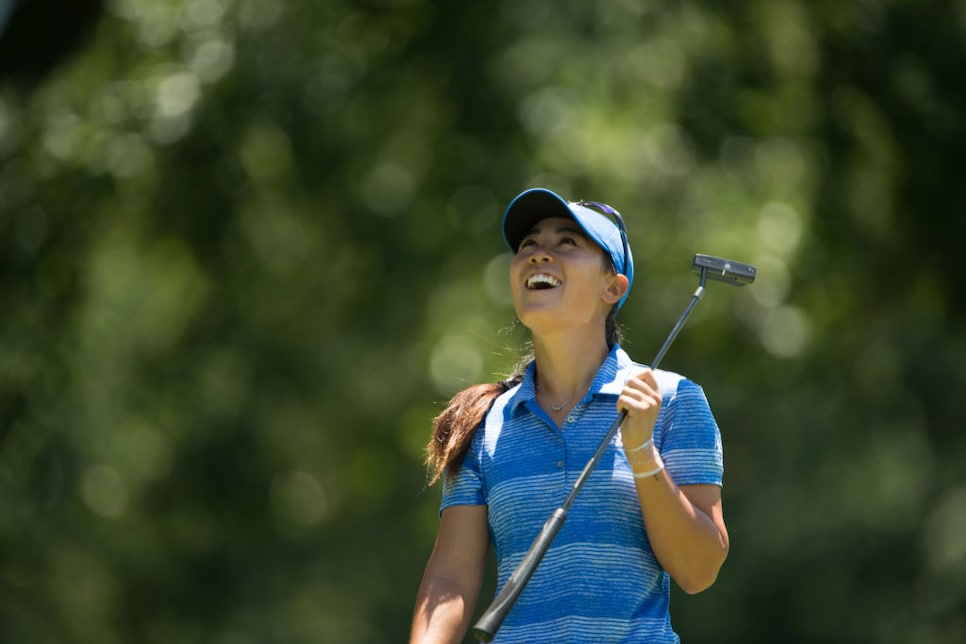 Montana Pritchard/PGA of America
Danielle Kang birdied the 18th hole to win the KPMG Women's PGA Championship at Olympia Fields Country Club outside of Chicago on Sunday.
The 24-year-old was tied for the lead heading into the final round, a position she'd never been in before. And at first, it looked like that inexperience was going to derail her hopes of a win. She was one over through 10. But the early missteps didn't seem to bother Kang. She was still smiling, and the positivity led to better play. She followed up the bogey on 10 with four straight birdies on holes 11 through 14.
But then Kang bogeyed the 17th. At the same time Brooke Henderson, the defending champion who was playing in a group ahead, lined up her eagle putt on 18. Henderson had just birdied 17. With a couple more rotations of the ball, the eagle putt on 18 would've fallen. Instead, she tapped in for a birdie that tied her for the lead at 12 under. Kang then needed a birdie on the par-5 18th to avoid a playoff.
The fact that Henderson was even in that position was impressive. She hit only six of 14 fairways, but ground it out for a five-under 66.
Kang reached No. 18 in two shots, and two-putted for the victory. It was the two-time U.S. Women's Amateur champion's first win in 144 starts on the LPGA Tour. After the winning putt fell, Kang teared up and called her mom onto the green for a celebratory hug.
"If I could wish anything, I would wish that my dad saw me win," said Kang of the emotional moment. Kang's father passed away of cancer in 2013.
The win was also emotional because of how difficult Kang's season had been in 2016. She sat for six weeks due to injuries—bulging disks in her neck and a broken bone in her hand, followed by eye surgery at the end of the season. She's moved past the injuries, coming out on the other side with a positive outlook.
"This week, I trusted every part of my game no matter where I ended up," Kang said. "It's all about believing in yourself and being confident, and that's what I did."