The Loop
Daniel Summerhays' putter is nicknamed "Sweet Love" for the funniest reason ever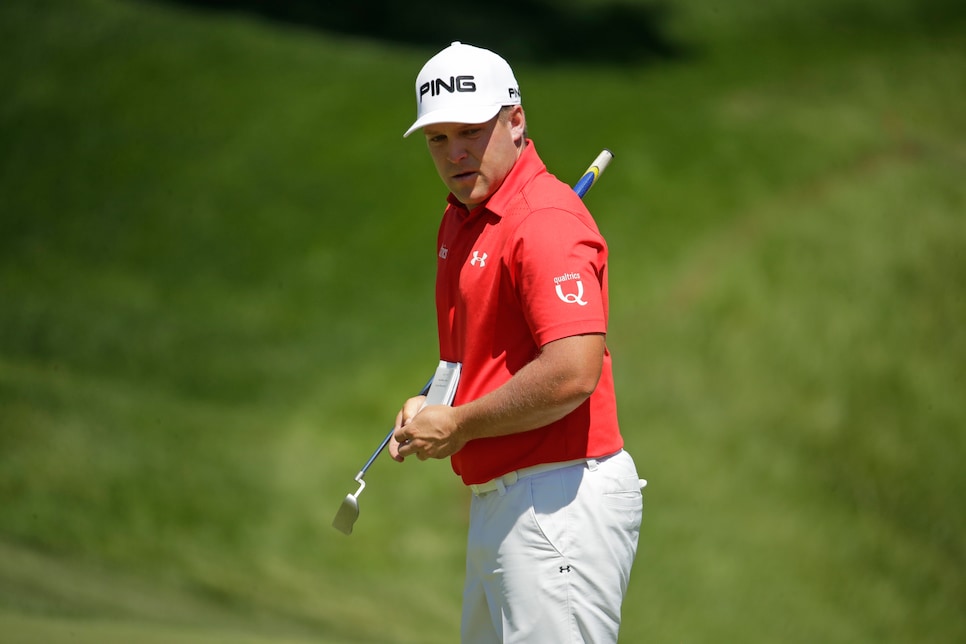 Daniel Summerhays is still in search of his first PGA Tour win, but we've learned there's a lot to like about the 33-year-old in the past few weeks. For one, the 5-foot-8 BYU product can dunk! Well, when he gets an assist from the wall. And secondly, his putter is nicknamed "Sweet Love." That's not a joke, and the story behind it is even funnier.
After grabbing the 54-hole lead at the Memorial last week, Summerhays was asked if putting has always been one of his strengths. Summerhays could have just answered with a simple "yes," but he gave us so much more. Here was his entire -- and hysterical -- response:
"You know, I think you ask any of the people I played junior golf with in Salt Lake and that's the one thing they'll always tell you. That kid makes everything.
"But, no, there were definitely some times when -- funny story, just a naive kind of sophomore in college at BYU, and I went off one day with the putter. I was making everything. And not just short, I was making 20, 25-footers. And I leaned over to Coach Brockbank and I said, 'Coach, the putter is making sweet love to me. And so they named my putter Sweet Love. And even I'll get texts from some of my college teammates, 'let Sweet Love loose today,' or something like that."
Sweet Love! Told you it was a good story. Cue Anita Baker!
Unfortunately, Sweet Love left Summerhays feeling like a jilted lover on Sunday as he stumbled with a 78 to finish T-10. But the long-term couple has been through rough patches before so we're confident they'll get through this. There's too much of a history -- and too good of a nickname -- for these two to not stay together.