The Loop
DAMN, Kendrick Lamar selected as CFP Championship halftime performer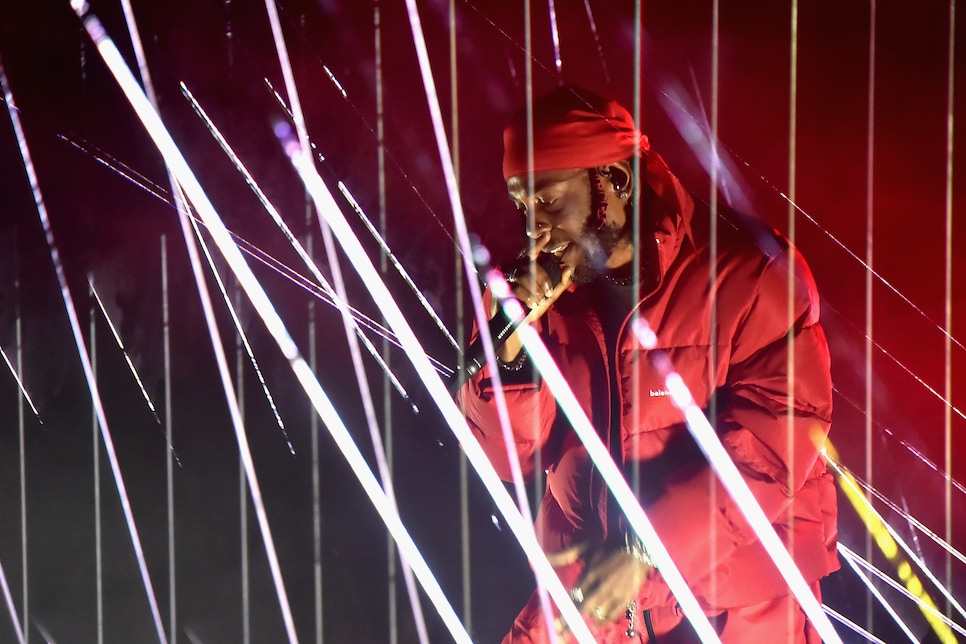 According to a just-conducted Loop staff survey, 87% of all halftime shows suck. A revolving door of milquetoast pop stars, washed-up rockers, and sometimes even Kid Rock, the time-honored halftime spectacular has become more a matter of endurance than entertainment—an opportunity to use the facilities, refill the guac, and check in on how Twitter feels about the game you've literally been sitting there staring directly at for two straight hours. Thankfully, however, the College Football Playoff Championship is going a different route this year, tapping [drum roll please] Kendrick Lamar for this year's Rose Bowl intermission-ganza.
If you're not familiar with Kendrick Lamar, welcome to earth. The Compton-born MC, known for his hyper-literate flow and socially-conscious lyrics, is modern hip hop's de-facto critical darling (and potential savior), kicking off a run of three straight Album of Year contenders with the immense, impenetrable good kid, m.A.A.d city in 2012. Despite a decorated resume that includes a whopping 29 Grammy nominations in five years, however, Lamar is about as far from Katy Perry as you can get, tackling America's rising tide of racial issues academically, unapologetically, and with more than a little help from rap's traditional, and traditionally divisive, palette of profanity.
Since Janet Jackson's now infamous-to-the-point-of-irrelevance "wardrobe malfunction" in 2004, major halftime shows have erred on the side of comical caution, but Lamar, especially in the context of 2017 where football and the broader cultural climate collided in significant and unprecedented ways, is not only a worthwhile risk, but a clear, calculated statement: Stick to sports is dead no matter how loud you shout it from behind your Twitter egg. So yeah, put that in your tailpipe and smoke it, Mr. Rock.