The Loop
Daly Misses Pro-Am Tee Time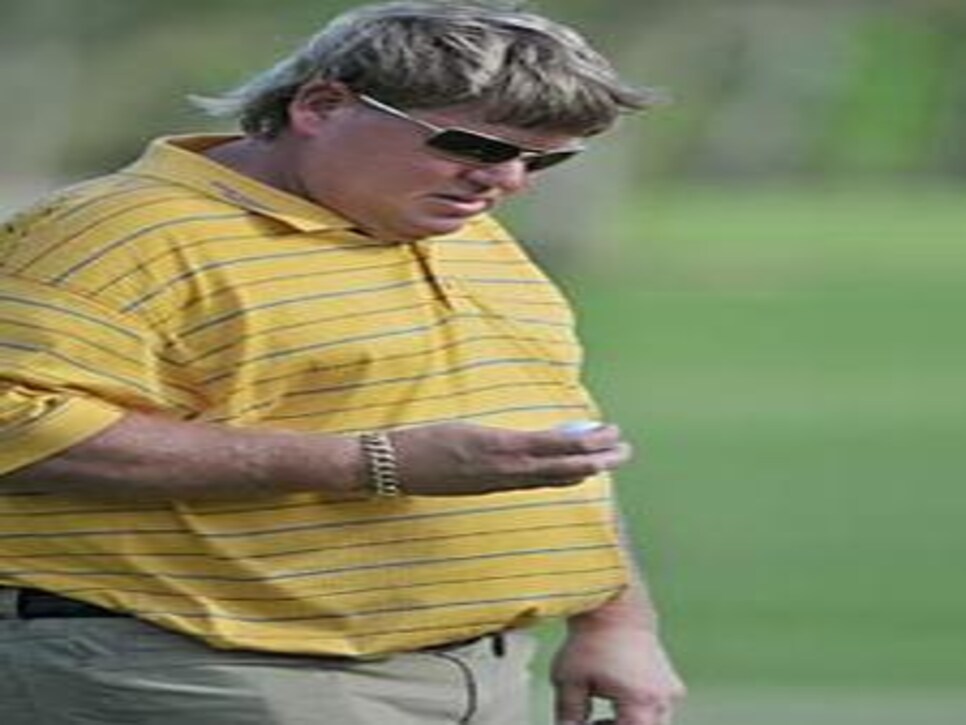 ORLANDO, FLA. -- John Daly missed his 8:40 a.m. pro-am tee time Wednesday at the Arnold Palmer Invitational at Bay Hill Club & Lodge. PGA Tour media official Joel Schuchmann said  the tour is investigating what caused Daly to miss his time and will determine later today if he will be eligible to play in the tournament.
Failing to show up for a PGA Tour pro-am causes a player to be ineligible to compete in the tournament unless there is an excuse for extenuating circumstances.
Daly received a sponsor's exemption to compete at Bay Hill, hoping to revive a lackluster season. He has missed three cuts, withdrawn once and finished T-60 in the  Mayakoba Classic.
On Tuesday, instructor Butch Harmon, who had been trying to help Daly over the last few weeks, told the Associated Press he was not going to work with Daly anymore because of the golfer's lack of commitment. "My whole goal for him was he's got to show me golf is the most important thing in his life," Harmon said. "And the most important thing in his life is getting drunk."
Daly's mindset, Harmon said, was much different from that of world-class players. "All the guys I work with are working their [tails] off," Harmon told the AP. "John didn't have it. I like the kid, but he's got to get his head on straight. The partying and other shenanigans, if that's the way he wants to be, I don't choose to be a part of it."
Asked in a press conference about Daly Wednesday, Phil Mickelson said, "It's just not my role to talk about it or get involved in it. I wish him well. I hope things get better. I think we all do."
Update 03/12/2008: Daly has been ruled ineligible for the tournament and is not in the Arnold Palmer Invitational field.
(Photo: Marc Feldman/Getty Images)**