The Loop
Dallas Cowboys' owner Jerry Jones and John Daly, BFFs: 'I like the way [Daly] does life'
John Daly is a devout Dallas Cowboys fan, who calls their owner Jerry Jones "Dad," and has been known to sit in the owner's box during games.
Daly's devotion to the Cowboys is reflected in the Cowboys-inspired Loudmouth pants he is seen wearing in this photo.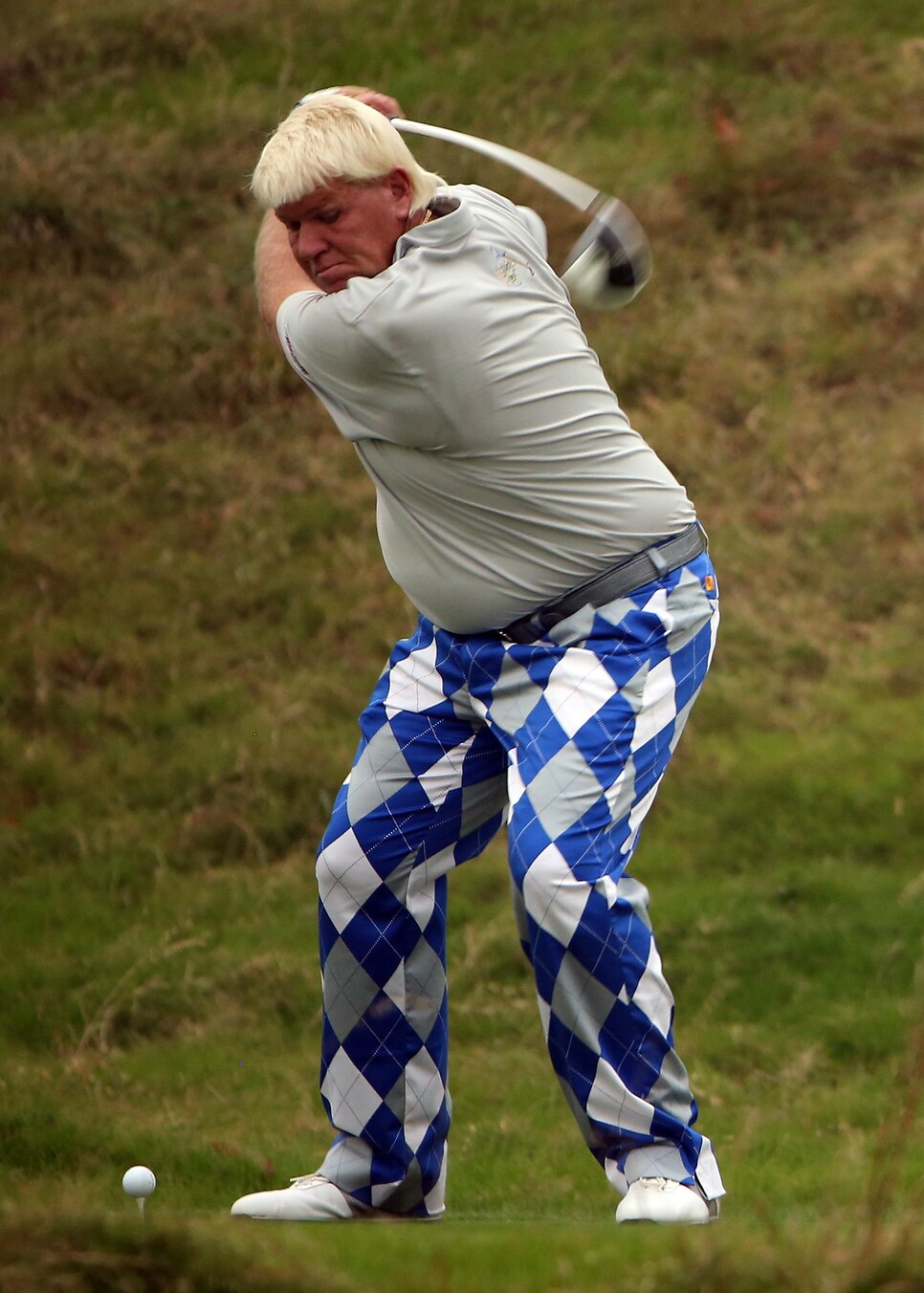 Jones, for his part, sees in Daly a kindred spirit, for reasons not entirely clear.
Each attended the University Arkansas, but the similarities seem to end there. Daly was the son of a blue-collar worker. Jones' first job out of college was as an executive vice president of his father's insurance company, though later he did have several business failures before his oil and gas business began to flourish.
Jones last week spoke affectionately about Daly on the Ben and Skin radio show on Dallas station KRLD-FM.
"I guess it's just obvious when you've been down and out seemingly as many times as John has been, then you just become endeared to your fans," Jones said. "And that's happened with John. And we all know no one's had more foibles or demonstrated more foibles than John looks like than Jerry knows Jerry's had. And so that's easy for me to identify with John. On the other hand I guess it's from that Dardanelle (Ark.) background in him that is really appealing to me as well. I like the way he plays the game, I like the way he does life.
"I think his swing…it's indicative of what John is about. That thing, when he draws back and hits it, he curls all the way around and he's got that big old belly, he goes completely around and that golf club seems to touch the other toe and he just unwinds and hits that little old ball on the other side of that 360-degree arc. Now that's impossible to do almost. He does it almost every time. But imagine the leverage. And that's the way he hits life, I think."