The Loop
Dabo Swinney pulled off a solid golf-course prank on Florida coach Dan Mullen and it was pretty hilarious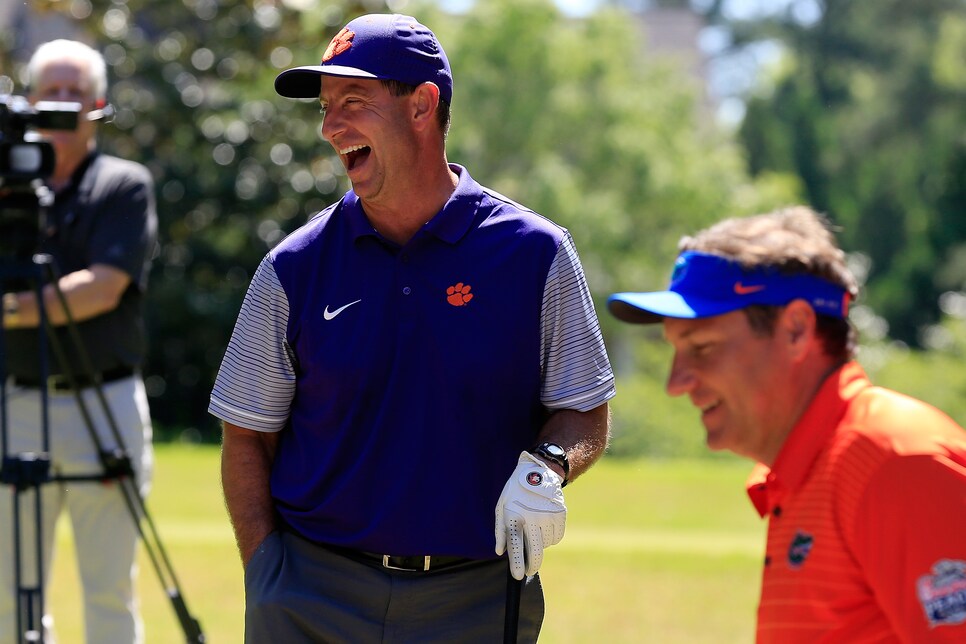 (Paul Abell via Abell Images for Chick-fil-A Peach Bowl Challenge)
We'll admit that we're getting a little tired of pranks like exploding golf balls and fake snakes on the course. It feels like we've seen it all before. But Clemson University football coach Dabo Swinney pulled off a solid trick on Tuesday that we couldn't help but appreciate.
Though it feels like we're subject to watching this kind of hijinks on social media almost daily, if they're really well planned out and feel different, we'll tune in. And that was what Swinney did at a college football head coach/celebrity charity event at Reynolds Lake Oconee.
Here's another angle of the exploding golf ball ... well done by all: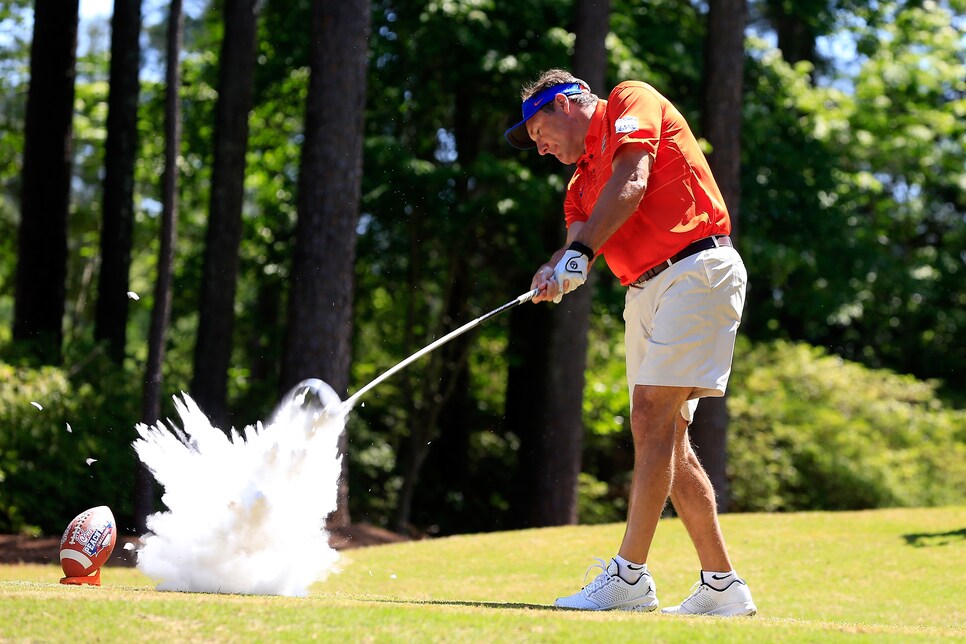 Some other interesting tidbits we picked up from the event thus far: legendary University of North Carolina men's basketball coach Roy Williams is using one of the longest putters we've seen.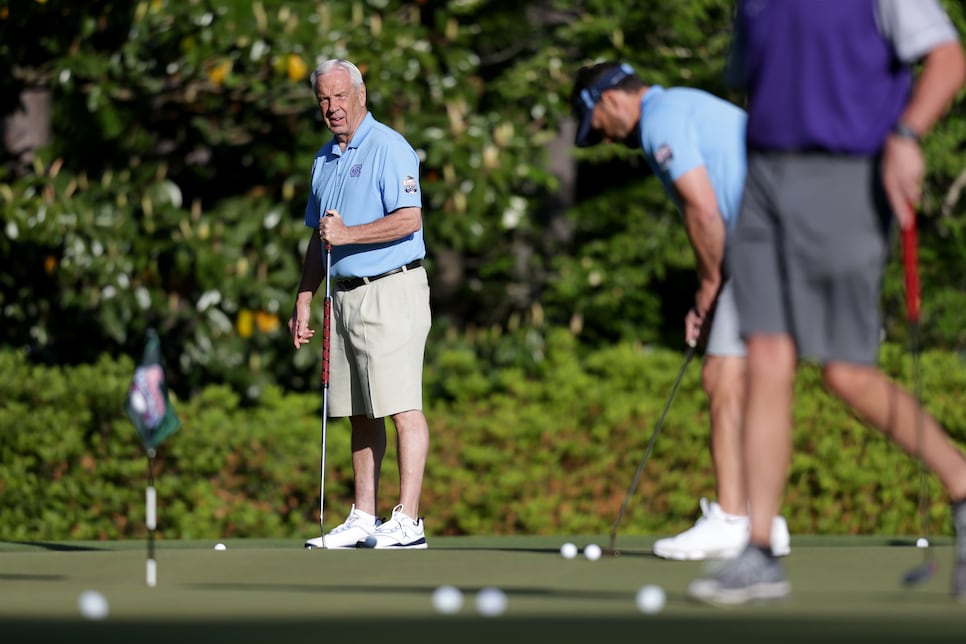 At least he's abiding by the rules and not anchoring.
And here's Nick Saban, five-time national champion head coach, putting with a regulation-length putter. But interesting enough, he appears to be putting with his glove on. Bold move, Coach ... but who are we to judge when you're one of the best coaches of all time.