The Loop
D.C.-area Buffalo Wild Wings to replicate MLB ballpark experience with beer vendors, organist and more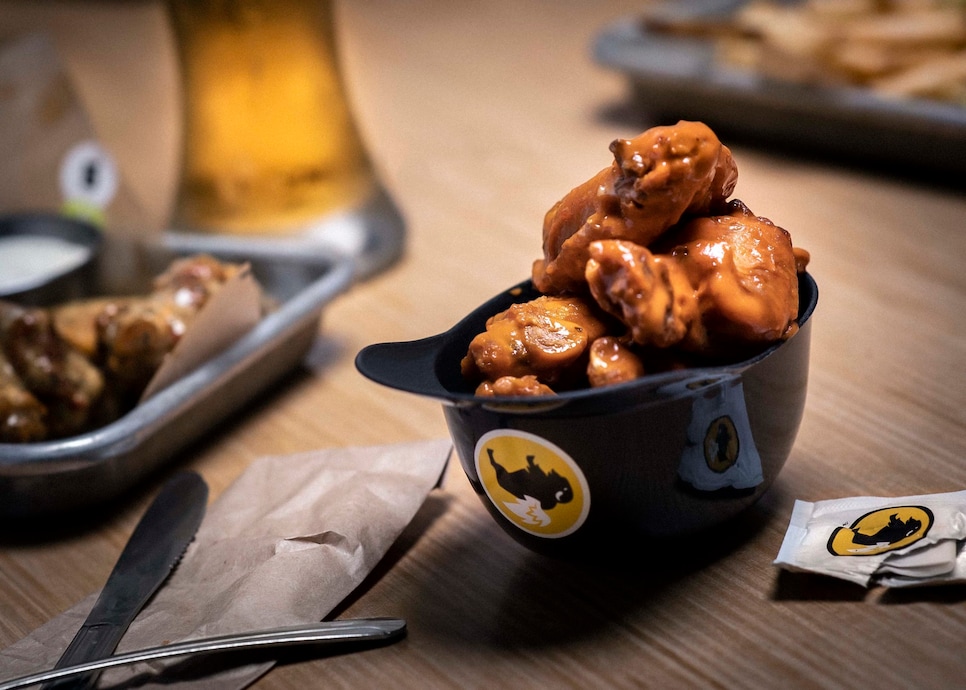 If you've been missing your home ballpark this summer, we promise, you're not alone. Whether it's ivy walls, a Green Monster or just the anticipatory roar of a couple thousand like-minded idiots when your lumbering DH flies out to the warning track, baseball fans everywhere are longing for the bright neon lights of their beloved Coca-Cola Porch presented by Ford. Even I have found myself gazing wistfully out my window in the direction of Flushing, Queens in recent weeks, which, if you know anything about Flushing, Queens, is saying something.
Unfortunately for us humble baseball pilgrims, the wait will go on. There will be no fans in ballparks this year and very likely significant restrictions in 2021, but the M Street Buffalo Wild Wings location in Washington D.C. is here to help nonetheless, bringing the ballpark to the Wild Wings and the Wild Wings to baseball fans with their latest in-restaurant installation. Building off the March Madness motel that wasn't, B-dubs new activation will include…
Some of the most famous beer vendors in America: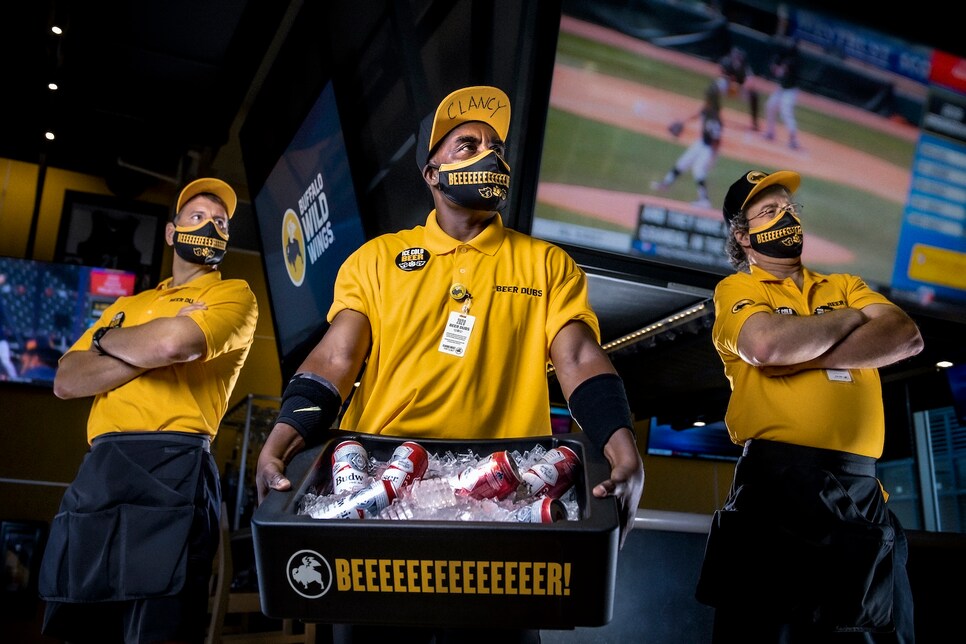 Including the Nationals' Perry "RoboVendor" Hahn, who pours two beers at once using his own Rube Goldbeer machine; Baltimore's "Fancy Clancy" Haskett, best known for his signature backbend over the railing; and Cleveland's "The Beer Guy," who has been bellowing "I'M NOT THE MILKMAN! I'M NOT THE MAILMAN! I'M NOT THE TAX MAN! I'M THE BEER GUY!" at Indians games since 1979.
The soothing sounds of an actual ballpark: Provided by Nationals' organist Matthew Van Hoose, who will be tinkling the ebonies and ivories on Opening Day.
Wings in mini baseball helmets: Self explanatory.
All of this will go down on Thursday, July 23rd, with more beer vendor legends to appear later in the season. Most importantly, however, all of this will be done with common sense and safety at the forefront. Capacity at the M Street location will be reduced to 50%, masks will be required and social distancing will be monitored, because the last time we checked, you can't eat wings on a respirator.