The Loop
Creature of habit Reid content with what he's got
LUTZ, Fla. -- There are the clubs on the Obsolete List -- which premiered in the May issue, identifying the golf equipment that is past its prime -- and then there are the clubs in Champions Tour player Mike Reid's bag.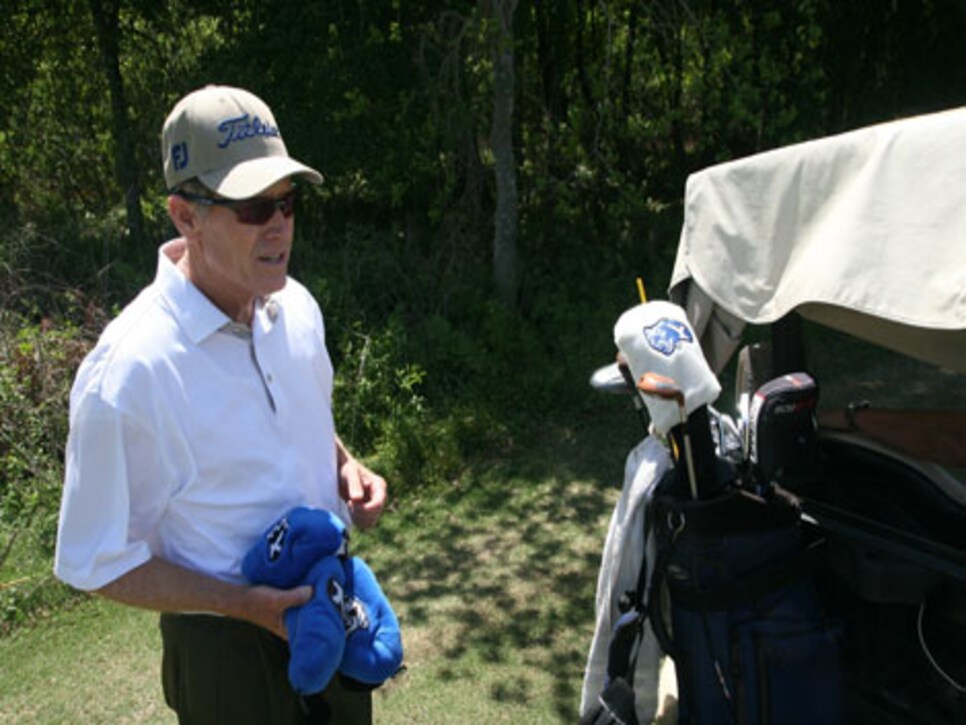 Pictured below are two of his fairway woods. From afar, the orange painted TaylorMade Raylor (Reid is carrying 15- and 18-degree models this week at the Outback Steakhouse Pro-Am) looks like persimmon.
"I've been playing with those since the early 90s," said Reid, who has made all five cuts on tour this year, including a T-5 finish at the Allianz Championship. "I've got seven copies of the head at home. I've tried other clubs and found some that were similar, but none that are better."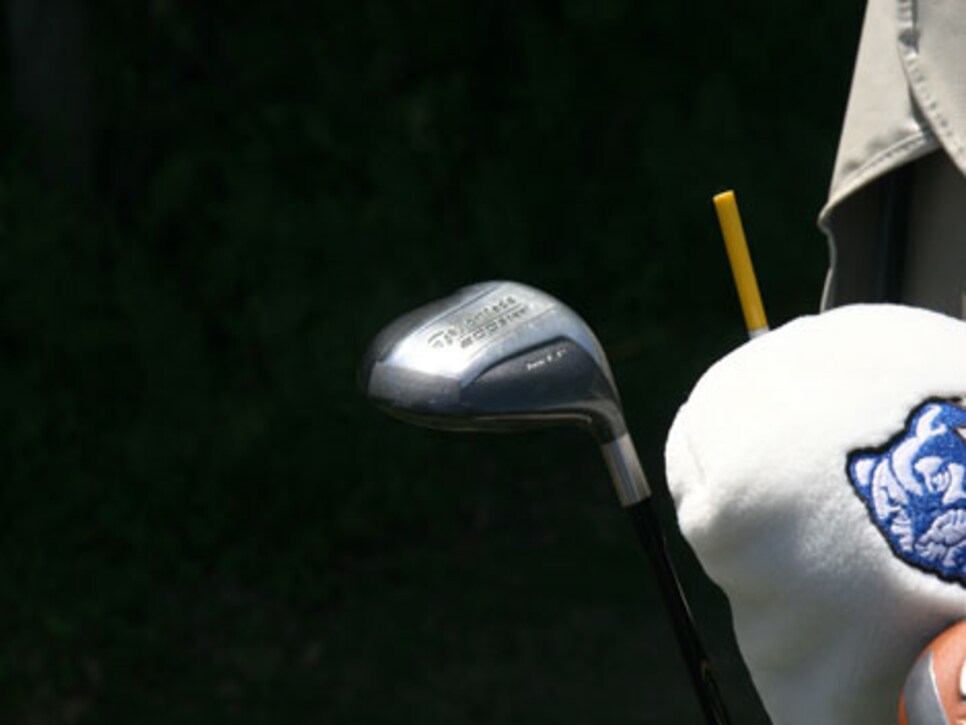 As for the newest fairway wood in his bag, it's a TaylorMade 200 Steel circa 2001. Equipment Editor Mike Stachura highlighted it as an oldie, but a goodie in the preface to the Obsolete List, so for now, it's safe from ridicule. Reid has Craig Stadler and possibly Jim Furyk to thank for that. "Stadler threw one at me, recently. It has Jim Furyk's name on it, so it probably used to be his at one time."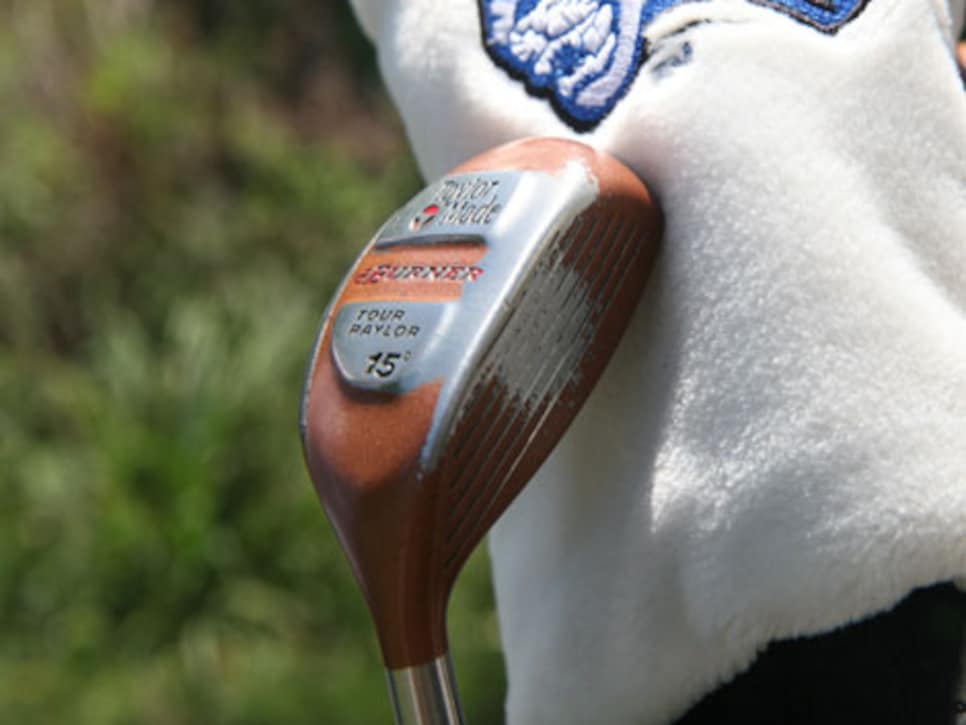 Notice the dime-sized mark on the center of the Raylor's face? That's the reason Reid is known as "Radar".