The Loop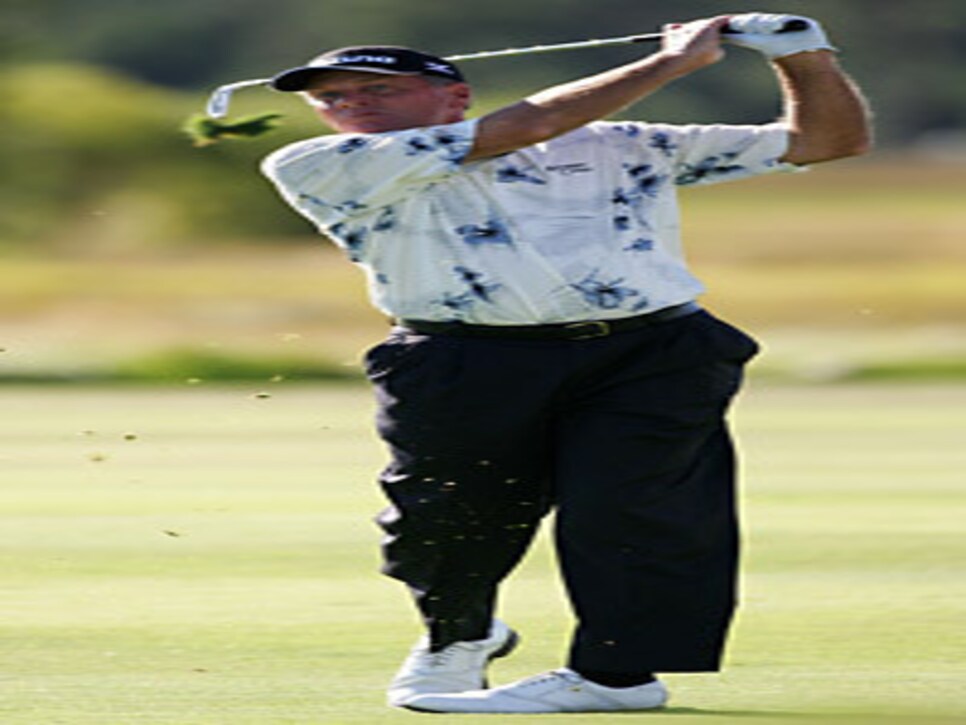 SUNRIVER, Ore. -- Sometimes a tournament passes without much thought to the Rules of Golf. And sometimes not.
Saturday at the Jeld-Wen Tradition, for the second consecutive day, a rules violation proved costly to someone in contention at Crosswater Club. Keith Fergus, who was 10 under and tied for third place at the time, was penalized two strokes for violating Rule 13-4 (testing the condition of a hazard before making a stroke).
Fergus unthinkingly raked his foot across the sand in a bunker on the par-3 17th hole. Fellow competitor Mark McNulty saw him do it and was going to mention it after the round, but a television viewer already had called Champions Tour officials. Fergus was assessed a two-stroke penalty, giving him a double-bogey on the hole. He finished 54 holes at eight under, tied for sixth place and four shots behind co-leaders McNulty and David Edwards.
McNulty nearly committed an infraction of his own at the previous hole after driving into a dry water hazard. "There was a big tuft of mud where a guy had gouged out a shot where my right foot was going to be. I nearly picked it up, but suddenly realized I was in a hazard," McNulty said. "That would have also been inadvertent, but it would still have been a two-shot penalty. What I saw Keith doing was very unfortunate. I hate that situation arising. You don't try and beat a guy by the rule book."
On Friday Tom Watson (who is three strokes back with a round to play) and Ben Crenshaw each picked up two-shot penalties after they played the wrong (each other's) ball in the 14th fairway.
(Photo: Jonathan Ferrey/Getty Images)