The Loop
Costco restocks popular Kirkland golf ball, only to run out in two hours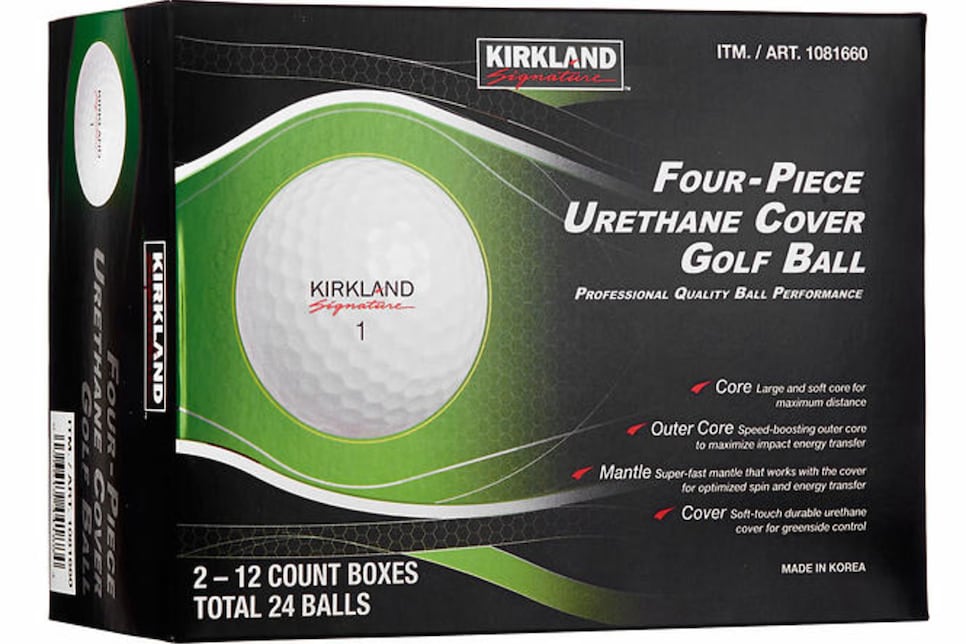 Remember the Costco-made golf balls, a $15 product that was drawing comparisons to Titleist's Pro V1? The ball was so popular that the superstore ran out almost immediately. The good news is the in-house Kirkland ball was back on shelves December 20.
The bad news? The ball is out of stock again. And this time, it was only accessible for two hours.
As soon as the ball became available, consumers complained that the Costco website was jammed. By 1:00 PM EST, the following was displayed on the product page.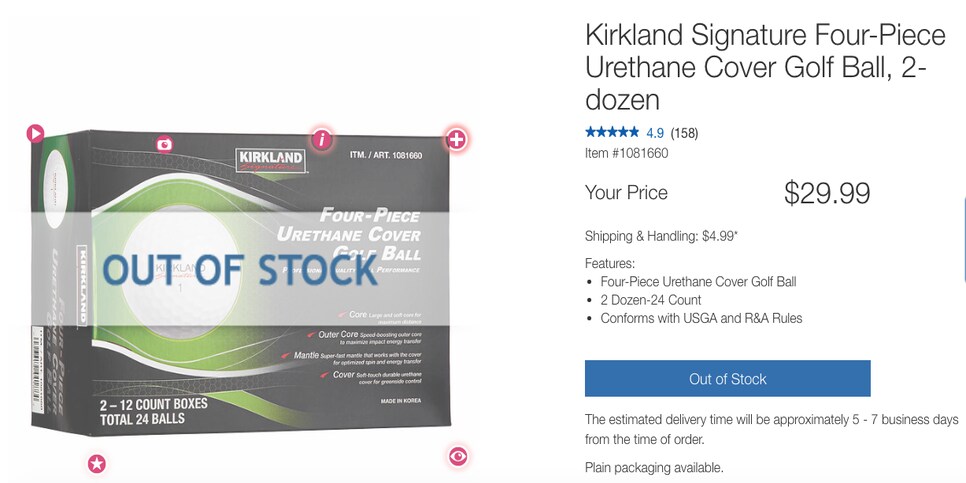 In a ridiculous development, the balls are going for as much as $100 on eBay, seemingly defeating the ball's attraction.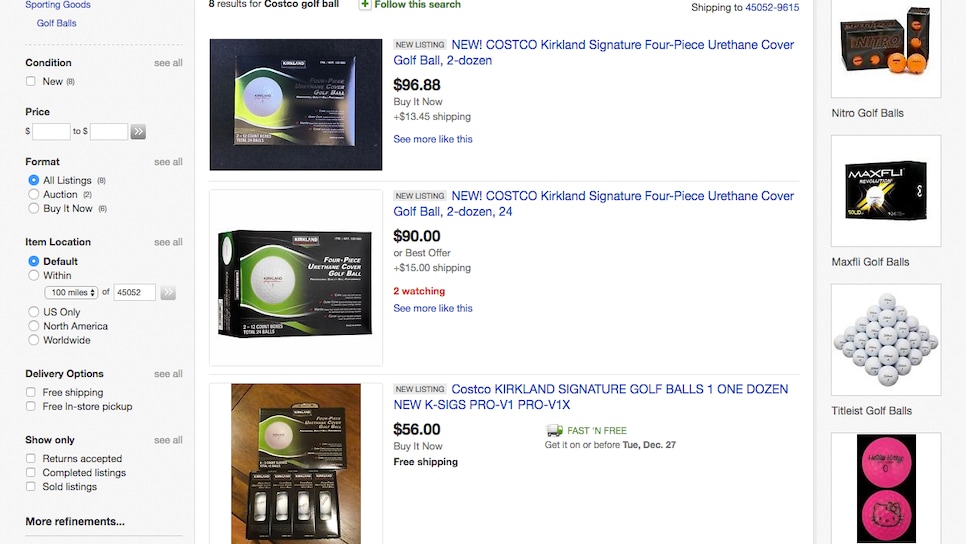 In short, consider yourself lucky if Santa leaves a dozen Kirkland balls under your tree.