The Loop
Corporate logos on NBA jerseys: Is this the end as we know it?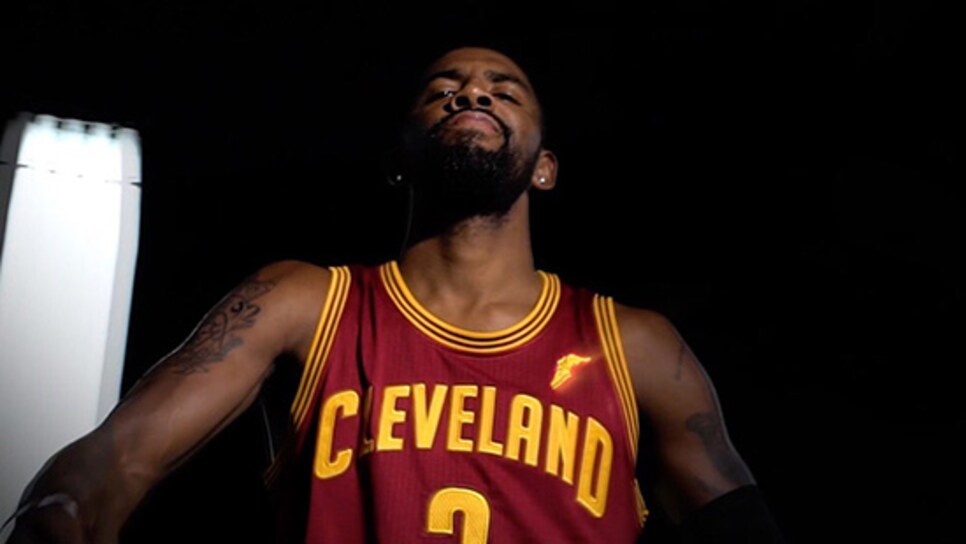 Upon hearing the news last year that the NBA would be the first major U.S. sports league to allow corporate logos on their uniforms in the 2017-2018 season, most fans' eyes probably rolled in the back of their heads. Your team's beautiful, untainted jersey was now going to be sullied by another big brand looking for a few more dollars. Unless your team is the Charlotte Hornets, those jerseys can't get much worse.
But it's never just a few more dollars when it comes to advertising, so this day was inevitably coming. On Tuesday, the Cleveland Cavaliers became the sixth NBA team to sign a deal to sport a new logo on their jerseys next season. According to ESPN's Darren Rovell, the deal is with tire manufacturing giant Goodyear, based down the road in Akron, Ohio.
The Cavs have joined the Philadelphia 76ers, Sacramento Kings, Boston Celtics, Brooklyn Nets, and Utah Jazz as the first teams to sign deals. While the Celtics are nothing to scoff at (the Nets are), the Cavaliers are currently the most high-profile team to join the corporate party. Four-time MVP LeBron James will almost certainly be playing in his seventh straight NBA Finals in a few weeks, and the third straight in Cleveland. If he can make that four in a row in 2017-2018, Goodyear will be more than pleased with the exposure to come.
As for the jerseys, the 2.5-by-2.5-inch logo isn't egregious in any way. It's hardly noticeable, and at least for the Cavs version, it blends in quite nicely. It could be much worse... It could be this: